With summer well under way and heading to fall, the weather here in Boston is becoming humid and sticky! Ok, I'm complaining – it's actually quite nice, mid 80s with a breeze. However, it does get hot in the apartment. We have  huge windows (which I LOVE), that face west, so we get sunlight streaming in for most of the day, which means… greenhouse effect!
One way to freshen up your drink is to make some ice cubes! Instead of just using water though, I added my favorite addition to water – lemons. I love lemons in my water. They are bright, refreshing, and add that tang that complements cold water so well. Add them to ice cubes, and you get a very pretty glass of water.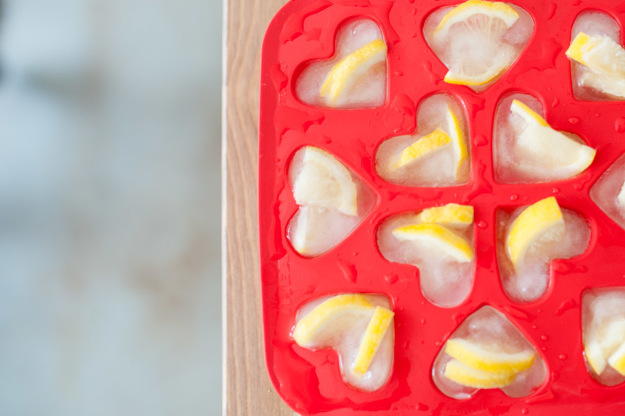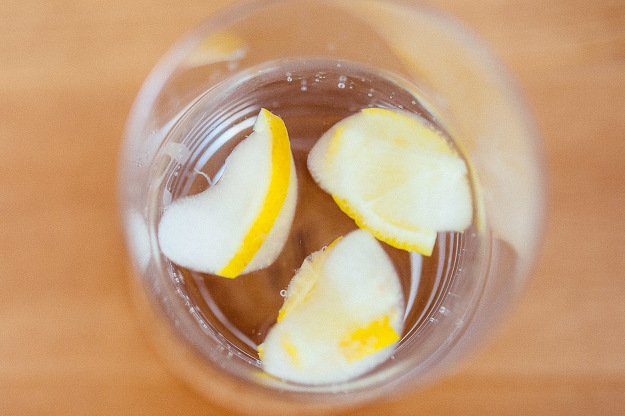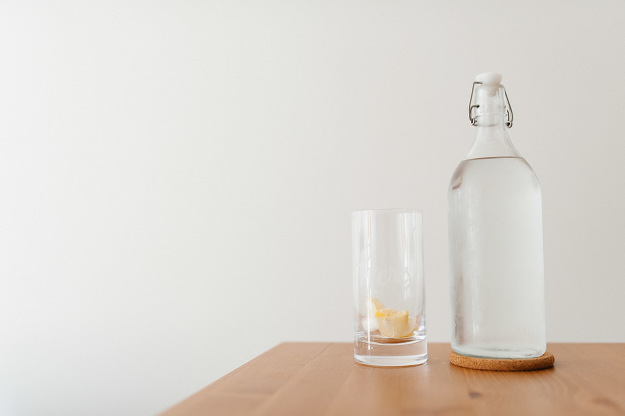 Simply chop up some lemons, place them in your ice cube (or heart) tray, and fill it up with water.