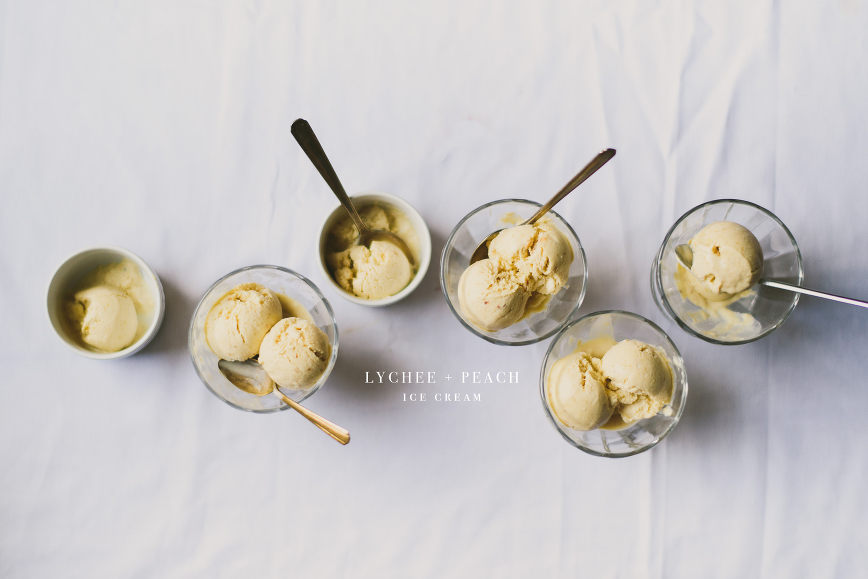 Yesterday I finally spent some time to decorate the apartment – the apartment I moved into about a year and a half ago. Where did this time go? We moved in the essentials – bed, some shelving, a dining table that is our pride and joy, all of my random kitchen necessities, two aeron chairs and a desk that holds our working desktop, and a clothing rack. We moved our stuff in and organized haphazardly, enough so that our working space and dining space were clean and functional. Boxes, remnants of a not-so-distant past, stacked up in our closet. I'll get to it, I thought to myself. Walls remained white, unadorned except for a large, framed Breakfast at Tiffany's poster I picked up from my previous rental in St Louis. We ordered prints from our wedding. I added more books to my already toppling library. I bought more props. We acquired more gear. Our guest book, consisting of hand written notes on individual instax photos, stayed hidden in a zip lock bag, good wishes and congratulations waiting to burst out to bless our home. Stacks of moleskins collected dust, reminding me of a past that pops up here and there. I flip through them and am instantly rammed with memories: sketching the bund and stopping midway because locals, with no sense of personal space, kept pressing close to me and staring over my shoulder, bestowing remarks that I understood and did not appreciate; going on my tiptoes to peek at the David, the legend we all know about; gulping down gelato on a hot day by the duomo, wondering why we didn't have grapefruit flavored cold treats at home;, and more recently, annoying my girlfriends as I attempted to resurrect my sketching skills at the Temple of Athena Nike, and then actually infuriating them when I tried to do the same with the Parthenon – how could I not?! Yesterday I pinned them up on my blank, white wall, which brought up another batch of memories, with mixed feelings – pinning up my projects, stabbing my thumbs with sharp thumbtacks, paranoia over smudging, and of course, the never-ending critique that is the nature of architectural reviews.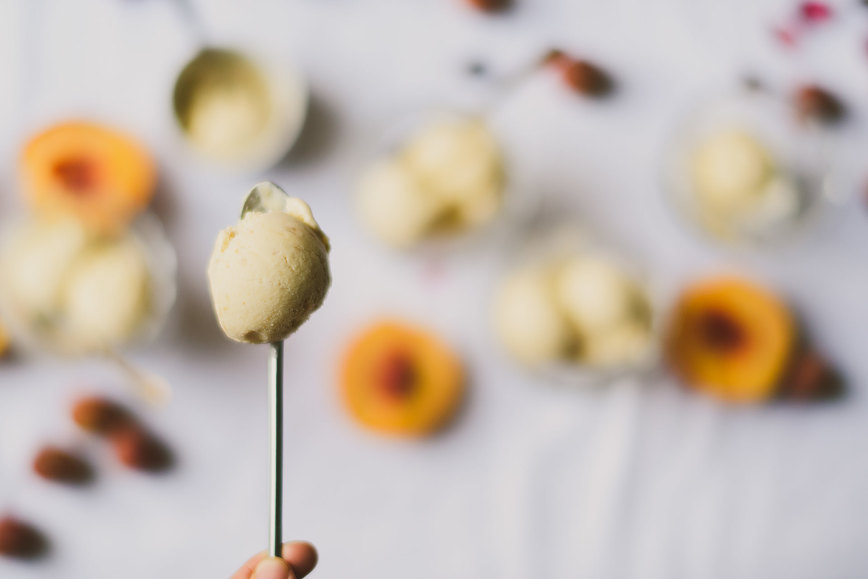 I'm hosting some college friends this weekend, because another friend is getting married in Boston: reunion, celebration, love. There is nothing like hosting to spur one to clean up furiously and actually step back to take a look at my space with a new perspective. It's about time, really, and I'm glad I did it. I reorganized some of my props, swept and swifted the floors and set out fresh sheets and blankets for my guests. What are your plans for the weekend?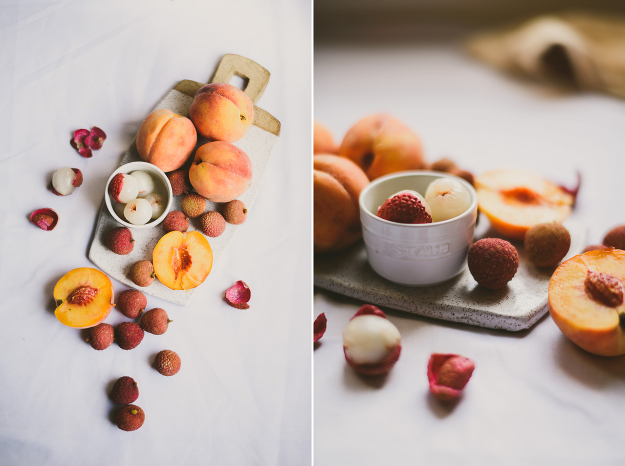 I hope it includes making ice cream. So sorry, I know I've been teasing you all with this particular ice cream for several weeks -and now I'm finally getting around to posting the recipe! I've been making a lot of ice cream lately and I don't regret it. Summer is in full swing and fruits are ripening and coming to the markets quicker than I can use them. Oftentimes I'm just snacking on them – no frills, no fanciness, and no effort. However, sometimes I can't resist and I have to put two flavors together, like lychee and peach. Lychee is a fruit that comes from China – I've always had them in China, in the summer. My mom says it "上火", which I can't begin to translate… maybe, it gives you more heat? According to my mom, you shouldn't eat too much of it otherwise you will get more acne or something like that. The solution, is this mung bean soup, which I actually love and make over and over again. Anyway, I don't care – I love the taste of lychee. Juicy, floral, and sweet. I haven't seen it used in desserts much (although Cynthia has an amazing lychee and nectarine cobbler!! I've NEVER had it baked, so intriguing!). I pureed lychee and peach, a match made in heaven, and folded it into a standard custard based ice cream. It's so good. I left some chunks of lychee, but that is completely up to you.



You can pick up lychees at any asian grocery store, but I've also found it (in small amounts) at Whole Foods. They are probably imported from across the world, but they come in season early summer and are SO juicy and sweet. Just peel them like … an orange? and you can pit them like a cherry :). 




Notes:
I used less sugar because my peaches were very ripe. Juicy, soft, sweet, and ripe. I would recommend you use ripe, juicy peaches as well so you get that almost caramel flavor of ripe peaches in the ice cream.
I left lychee in chunks, which you can't really see in the photos, but they're there. In milk tea you can get lychee chunks instead of bobas, and I've always loved the texture and flavor it adds – I think it gives a similar feel in the ice cream.
If you don't want to use lychee, just use all peaches. You'll get a delicious ice cream regardless.

RECIPE: Lychee and Peach Ice Cream 
Ice Cream
2 cups whole milk
2 cups heavy cream
1 tbsp vanilla extract
1/3 cup granulated sugar
5 egg yolks 

Lychee peach puree
1 cup lychee, peeled and pitted
2 ripe peaches, pitted and thinly sliced
1 tbsp lemon juice
1/3 cup sugar 
1| Prepare the night before: Stick freezer bowl in the back of the freezer the night before you plan to make ice cream.
2| Add lychees and peaches to blender and puree with some lemon juice and sugar. Set aside.
3| Heat milk and heavy cream until it begins to simmer – do not let it boil. Remove from heat.
4| In the meantime, whisk yolks and sugar until thick. gently stream milk mix into yolk/sugar mixture, whisking constantly after each addition. This is called tempering – the point is to prevent cooking of egg yolks. Have patience, and do this slowly.
5| Pour mixture back into a saucepan and heat until custard is thick. I like to use the spoon test – dip a wooden spoon into the mixture, and remove it. Run a finger in a line down the back of the wooden spoon. If the line remains visible, then the custard is thick enough. Stir in vanilla extract. Fold in lychee puree
6| Cover with plastic wrap and immediately chill in fridge for at least 2 hours.
7| Pour into ice cream maker and churn according to instructions.
8| Pour churned ice cream into an airtight container and freezer for another few hours.