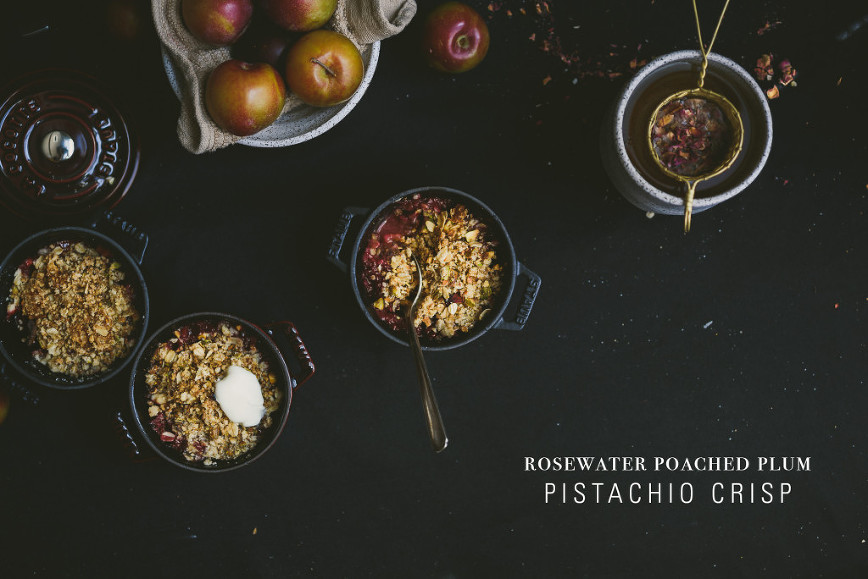 A few weeks ago, Meg and I took a lovely road trip to Vermont to visit James and Zoe at Farmhouse Pottery. It was my first time to Vermont, ever, and I was immediately enamored. Lush greens at every turn, looming noble mountains surrounding us, evidence of farm and rural life abound – this was just the environment. Woodstock fit my image of the quintessential New England small town, with vibrant restaurants, cafes, shops, and people milling around without any rush or urgency. I'm definitely going back. I can't wait to see it in full fall plumage, and then that mud season locals kept talking about – I'm kind of curious about the buzz around it. For those of you who are Farmhouse Pottery fans (who isn't?!), we're planning something special this upcoming spring :), so keep your eyes out and email me at hello [at] bettysliu.com to be put on the mailing list!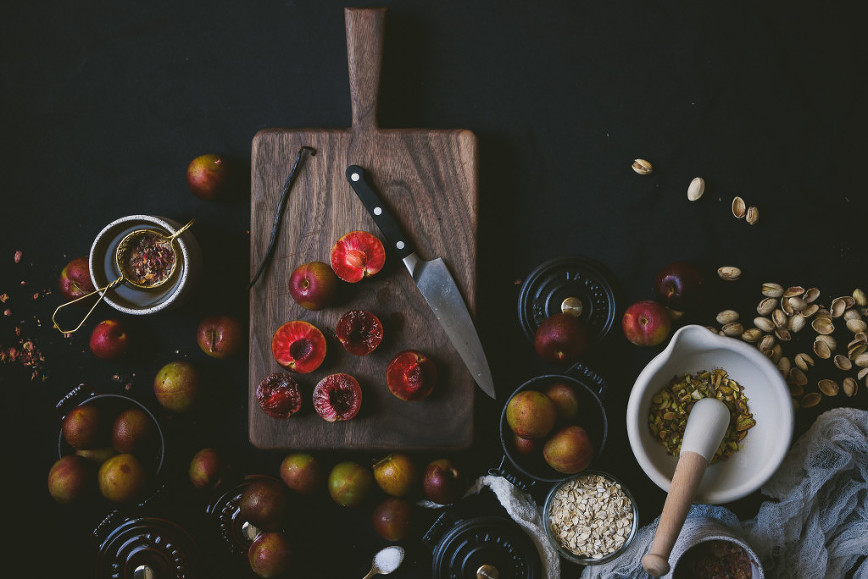 We had to stop at the famous Woodstock farmer's market. Year round, locally grown, and AMAZING. Oh my god. I think Boston has great markets, but this one had a charm about it – maybe its the Vermont air, or maybe its the fact that everything is packed into a relatively small space, but I felt like I stepped into a produce wonderland. Beautifully colored heirloom tomatoes, 5 different types of peaches, and plums like I'd never seen before. I eyed these beautiful "red plums" but I wasn't sure what they tasted like. I think I stood there deliberating for at least 5 minutes, until one of the kind workers started laughing at me and just told me to go on and take a bite. So. Juicy. Sweet. Fragrant. I started shoveling them in a bag.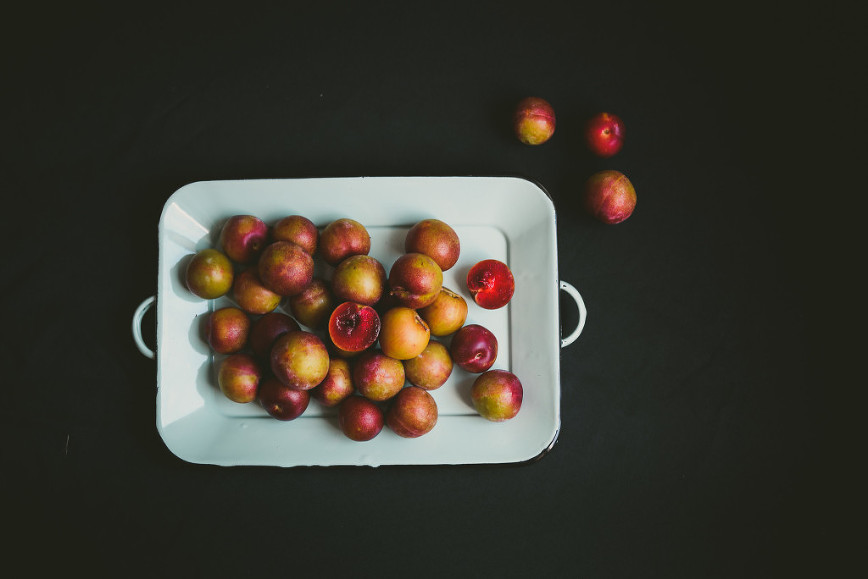 I ate most of these fresh, but I kept some to make a crisp. I didn't think they needed that much extra flavoring, but I lightly poached them in rose-infused water and topped it with a pistachio topping. Poaching the plum made it SUPER juicy without making the topping soggy, exactly how I like my crisps.

I used vanilla bean in the poaching water as well to give it some extra fragrance. Then, I plopped the vanilla bean shell into my sugar jar – vanilla sugar!!!! You can buy rosewater, or if you have dried rose petals, simply infuse it in some hot water and let sit. It's simple and easy enough to do. When your plums are poaching, your kitchen will smell amazing.


The topping is a typical one that I always use – includes rolled oats, brown sugar, and of course, butter. You can make it in a food processor or do it the old fashioned method: with your hands.


Initially, I was worried about the filling being too juicy or runny. The worst thing, in my opinion, that can happen to a crumble is an overly soggy one that ruins the topping. You want a crispy, crunchy topping over a juicy filling that meshes together in perfect harmony. I found that the trick was to make sure you drain the plums completely when you put them into the baking pan. Ensure that there is no residual poaching liquid that makes it into the pans (or in this case, cocottes).



I like to sprinkle some demarara sugar on top for some extra crunch.


Enjoy hot, served with a dollop of vanilla creme fraiche or ice cream.
Notes
Some plums will be riper or juicier than others. If you have particularly unripe plums, that's fine, just add a bit more sugar to combat the tang. Feel free to taste the poached plums and adjust to your own preference.
If you wanted to skip the poaching all together with some very juicy, ripe plums, I'd just toss it with a tiny bit of rosewater with the rest of the ingredients – cornstarch, sugar, etc.
You can substitute pistachios for any other nuts. I'm just allergic to all other tree nuts, for some reason. But I can eat pistachios.
You can bake this in any baking dish – crisps are forgiving and low maintenance, so have fun with it.

Note: This post is in collaboration with staub, who provided the cocottes and knives for this post. All opinions expressed here are my own. 
Bowls: ogusky ceramics / wooden board: michael's woodcraft / cocottes: staub / mortar + pestle: Boston General Store / brass strainer: Boston General Store
Recipe: Rosewater Poached Plum Pistachio Crisps
Topping
1/2 cup butter
3/4 cup heaping flour
1/2 cup brown sugar
1/2 cup rolled oats
1 tsp dried rose
½ cup crushed pistachio
demara sugar, for sprinkling

Poached plums
¼ cup rosewater
1 tsp cornstarch
vanilla bean scraped
~800 g plums, halved and de-pitted
2 tsp sugar 
1| Heat up 1/2 cup water until boiling. Infuse with rose petals and let sit.
2| Poach Plums: Slice vanilla bean lengthwise and scoop out the beans. Reserve pod in a jar of sugar (you can use this vanilla sugar for the last sugar sprinkle!). In a large, wide saucepan, put 1/4 cup water with rose petals, vanilla scrapings, and plums. Bring to a simmer and cover. Poach for 7-10 minutes. Drain and remove. Toss with sugar and cornstarch.
3| Put about 3-4 plum halves into each cocotte.
4| Crisp Topping: Cut butter into flour – I like to use my hands and pinch butter into flour. It is normal to have pea-sized chunks throughout the mixture. Add in oats, brown sugar, pistachios, rose petals. Chill in fridge for 30 minutes.
5| Preheat oven to 375F.
6| Spoon topping onto mini cocottes. DO NOT PRESS.
7| Sprinkle vanilla-sugar or demarara sugar on top of crisp topping. Place cocottes onto a baking sheet and bake for 30-40 minutes, until crisp is golden brown and bubbling.