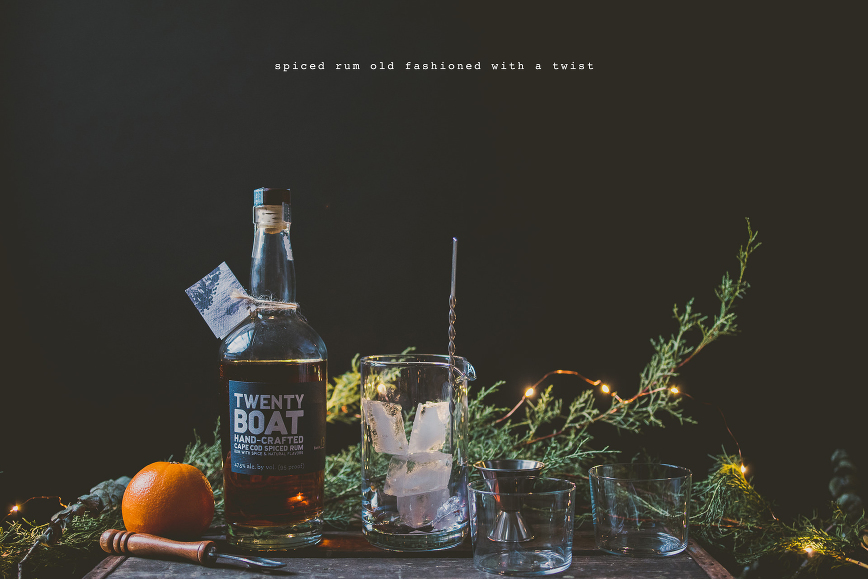 Somehow, in a the blink of an eye, Christmas is now almost a week away. It's next Friday! In two days, I'll be visiting New York with my husband and his family – my uber talented, overachieving sister-in-law, who dropped out of high school to start college early, is playing cello at Carnegie Hall on Sunday. How could we miss this, when we're only 3-4 hours away? We're also all going to see Les Miserables at Broadway together, which I cannot sufficiently express my excitement over. I don't think I've ever blabbed on about my love for shows on my blog yet, but maybe I should :). I cannot resist any type of show – dramatic operas, symphony numbers, musicals, plays, ballet! Our time in New York will be brief, though – the next day we'll be flying home to California, where we'll stay until the new year, cooking with family (probably trying to learn more recipes from my mom :)), catching up with friends over good milk tea, stuffing my face with all sorts of Asian desserts, and hiking our favorite trail, Mission Peak. Alex and I are taking a mini-vacation to Yosemite, then heading to the charming city of Yountville, where we'll eat carbs, drink wine in Napa, and be merry. We have two engagement sessions in the bay area – at the Golden Gate bridge and another in Big Sur, and I am so excited to shoot in my home state, to show off the gorgeous redwoods, the sparkling coast, and the quintessentially SF piece of civil engineering. Oh, and how could I forget? Michelle and I are going to Kin Khao and having their prix fixe menu!!! I'm so excited. So so excited. I just have to get through one more exam tomorrow, and then I'll be free!!!!!!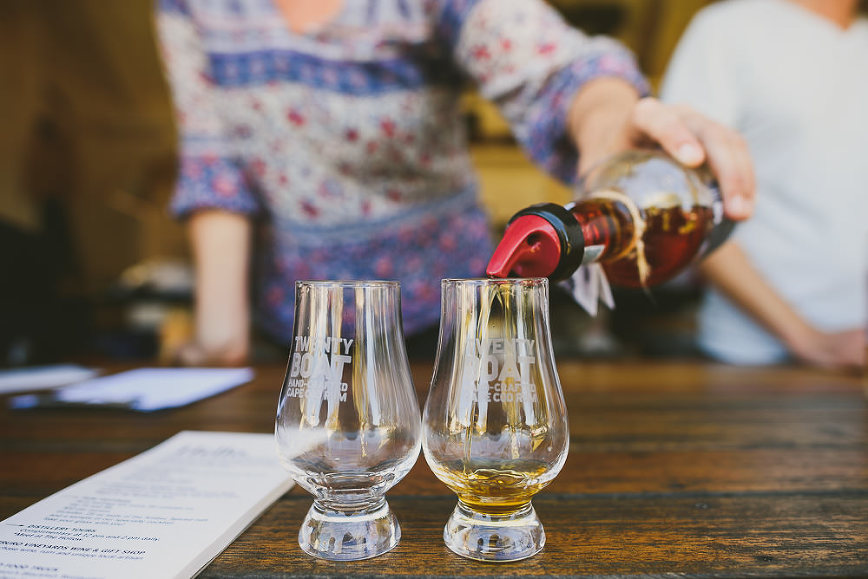 In the meantime, I'm so excited to share a festive cocktail that I'm going to whip up for my family when I get back, although I know my parents probably won't drink it. A couple months ago, Alex and I drove down to Cape Cod (again, it seems the only times we can go to Cape Cod is either off-wedding season, or when we're shooting a wedding. But when we're shooting a wedding there, it's not like we can meander around and explore the cape!) and visited South Hollow Spirits, a small batch local distillery. I was intrigued. I'd actually never visited a distillery before – my past consisted mostly of winery tours and learning that process. We sampled their small-batch rums, learned about their process, and had delicious food from their in-house food truck!
The Distillery
---
South Hollow Spirits is sister to Truro Vineyards, where a lot of weddings are held. We explored the vineyards before walking through the distillery, and it was a perfect day to do so.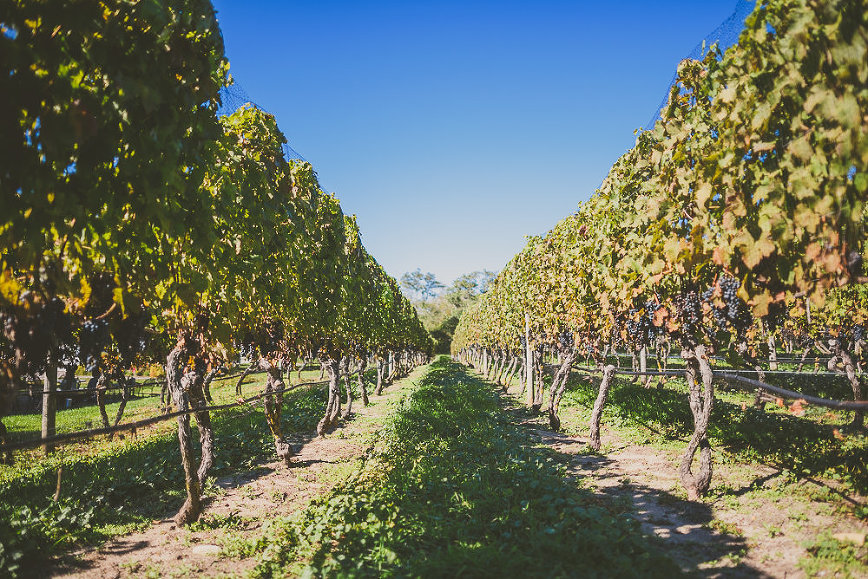 We were treated to their cocktails of the day. Both were delicious! 


After that, we were treated to their in-house food truck, where I had a kimchi hot dog, which was actually insanely amazing.


Spiced Rum Old Fashioned with a Twist
---

 I've always imagined the holidays to be associated with gin-based drinks, but when I first took a sip of South Hollow Spirit's Twenty Boat Spiced Rum, I immediately evoked images of Christmas trees, snow covered pines, and candles burning romantically. I didn't know it was a spiced rum at first, and I had to ask what it was. A spiced rum, with anise, cardamom, peppercorns, and other goods, is both fragrant and aromatic. It was interesting, because I swore I could taste some vanilla, even after the rum disappeared. Their amber rum is also quite good – it is aged in chardonnay and whiskey barrels, and has really deep, molasses-y tones to it.

I used to hate drinking cocktails where the majority of the drink is rum or whiskey. I would be that person to order the fruity, sparkly cocktail (and sometimes, I still do!!!!), but recently, I've been loving cocktails that really showcase the intrinsic flavors of a good whiskey or an aged rum, with nothing to try to hide the flavors. A month ago Alex and I sampled whiskey flights, and the flavors just blossomed across my tongue. I started do savor the taste, to distinguish the subtleties between the flights, to appreciate the delicacy. Then, my friend introduced me to a classic – one that she insisted I try – the Old Fashioned. The classic drink. It's a whiskey based drink traditionally muddled with sugar, a touch of bitters, and a citrus rind. The accessories, as I like to think of them, add that perfect complement that wonderfully brings out the natural tones of the whiskey. I was hooked. When South Hollow Spirits asked me to come up with a recipe using their spiced rum, my first thought was, how do I show it off?

It was my friend, the same friend who introduced me to the Old Fashioned, who suggested the drink with a twist, as rum is often used instead of whiskey, as a twist to the classic. Well, my blog is at times all about twisting the classic, or re-inventing it with a nod to my Chinese heritage, so I gave it a try. And it was good. The spices shone through, complemented by the orange peel and orange rind, without being masked by an other flavors. I used Angostura bitters, another classic, which only enhanced the orange flavors. The star is, undeniably, the spiced rum. I wish I had a fireplace that I could curl up by, but instead I snuggled up next to my warm dog and savored this drink.

What's your favorite festive cocktail?
This post is sponsored by South Hollow Spirits! All opinions expressed are purely my own, as always. Thank you so much for supporting the companies that support this blog!!! 
---
RECIPE: Spiced Rum Old Fashioned with a Twist!
2oz Twenty Boats Spiced Rum
1 tsp simple syrup
2 dashes angostura bitters
2 orange slices
orange rind twist
Fill mixing glass 2/3 with ice. Add rum, syrup, bitters and muddle/stir until cold – 30 seconds. Fill two glasses with 2-3 cubes of fresh ice. Strain cocktail into two glasses and garnish with a thin slice of orange and an orange rind! Drink with merriment!