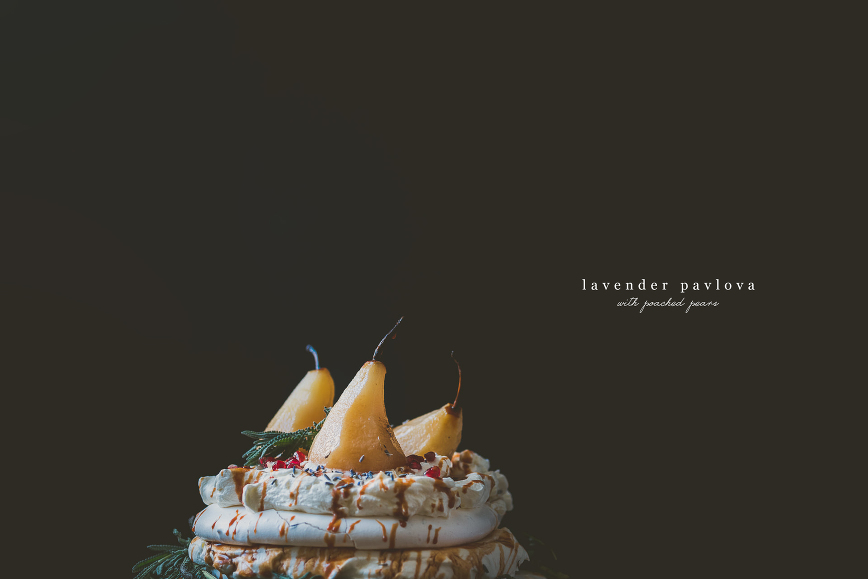 Happy New Year everyone! 2015 passed by in a blur, and I have so many thoughts and reflections swirling in through my mind, but I need to let it swirl a bit more before I put them into words. I'm currently in California, and per usual, my mom is making everything that I love and I cannot stop myself from eating until I'm past stuffed! Hope you all had a lovely holiday. 2015, thank you for a great year. All of you, thank you so much for all your support. This blog means so much more to me because of you. Food has a unique ability to bring people together, and it is because of you that I am inspired to keep developing recipes, experimenting with photography, and blogging! How are you celebrating the new year?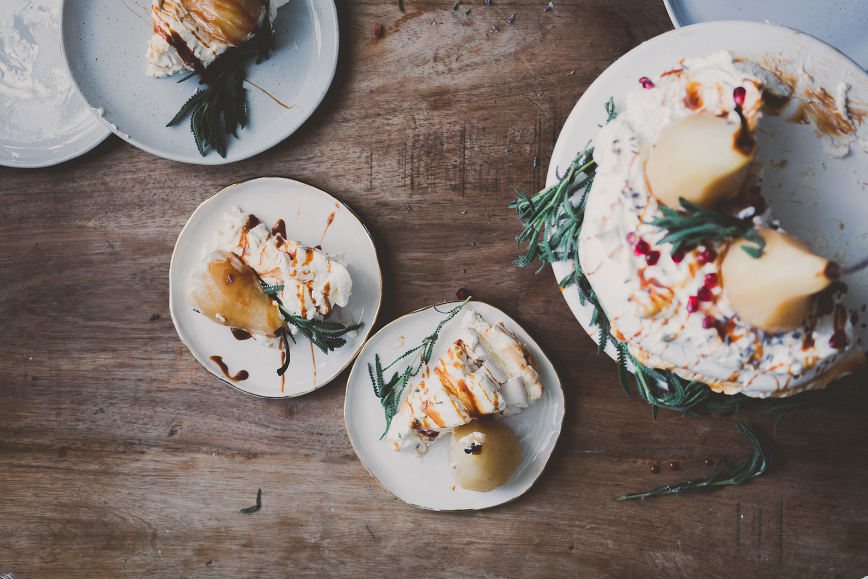 I've been having way too much fun with this month's giveaways (and reading about what you'll make with a blender, your favorite cheeses, etc) and I'm excited to conclude 2015 with one more: a personally selected bundle of Hatchery goods – 5 products that I've fallen in love with!!! To enter, just scroll down to the end and fill in the widget :).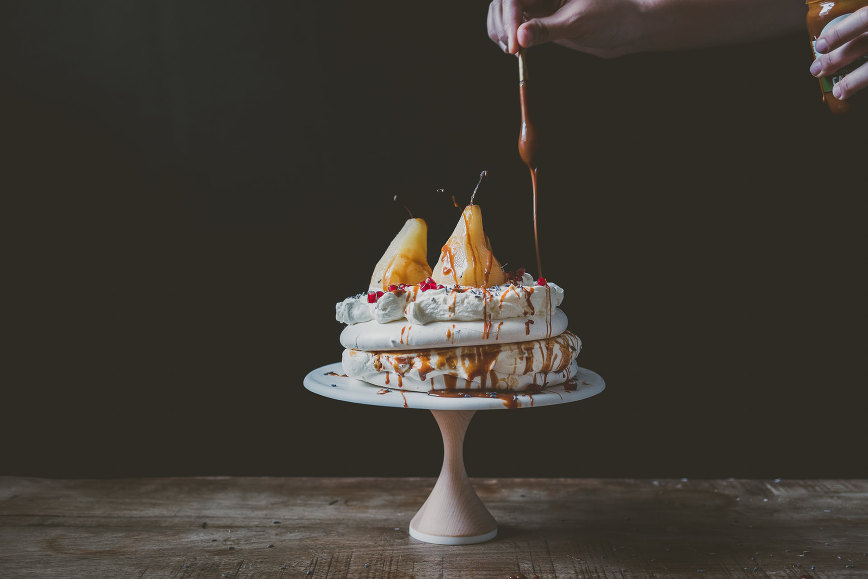 Ps – I recently did a short interview with the Boston Globe, which you can find here!


Traditionally, our family didn't really celebrate the new year. It's just another day, after all. It's symbolic, though, and I used to always write out resolutions, most of which I do not end up keeping. Sometimes we had apple cider for the cork pop, other times we just have a normal dinner. We sometimes turn on the TV to watch the ball drop, but it's really not a big deal. It's still not, for me. Some of my friends have crazy plans and dress up and pre-purchase tickets to clubs and events, but just listening to those plans tire me out. It's just another night, right? I'd rather stay in, watch a movie, and write up idealistic resolutions to start the new year on an optimistic note. When Chinese New Year rolls around, I get a little bit more excited, but mostly because of the food :). This year, I decided to whip up a simple, light but sweet pavlova cake!!! It's made with layers of meringue sandwiched with whipped cream, topped with delicately poached pears. I drizzled it generously with some caramel, and oh, it is crunchy, soft, light, fluffy, and overall delicious. I usually am not a fan of overly sweet desserts, but I was surprised by my liking to meringue. Meringue is, after all, 1:2 egg white to sugar!!! But the crunch of the outer edge and the chewy, fluffy interior is so stimulating, I can't help but enjoy the treat. I used whipped cream with a touch of sweetness and lightly poached pears in white wine to top it off. It's also the easiest to put together – no need to worry about crumb coats or other scary steps of a layer cake. Assembly of this treat consists of just stacking and topping.

The meringue is infused with lavender, both from a lavender extract and dried lavender buds. When I first discovered meringue, it captivated me because the base is so easy – egg whites and sugar. It's a blank slate, a canvas on which you can throw paint at. I made jasmine green tea meringues for my friend Liz, and since then I've been happily trying out other flavors for meringue.

I know I've been sharing Hatchery tasting boxes and hinting at this giveaway on instagram, and I'm SO excited to share this with you. I first encountered Hatchery a few months ago, and I was immediately enamored by its mission. I've always been a supporter of small batch makers, and ever since I moved to Boston, I loved learning about and getting to know local makers. Hatchery brings together and supports makers of small batch items such as honey, spice mixes, jams, sauces, syrups (the list is endless) and provide a universal marketplace for them to be showcased. It reminded me of the Ferry Building in SF, where you can walk around and talk to local artisans or small batch makers, making the experience more special than just heading to a grocery store. Even better? The tasting boxes. Mini versions of a selection of products for you to try, arriving at your doorstep each month. Yup. I've loved discovering different makers and different products. If anything, these products have challenged me to do something new with my cooking, because I wanted to try out, say, a spice mix that I normally would not have used. Hatchery was kind enough to provide a special deal for you: if you use the code BETTYLIU, then you get your first tasting box for just $10 :).
Through these mini samples, you can really find a product you love (or don't love, which is the point of these boxes, right?). I've put together a bundle of my favorite products – specifically, my favorite sweet products. I tried to put together my all-time favorites, but mixing savory and sweet was too much of a challenge. This sweet bundle includes Bobo's Mountain Sugar Maple Syrup, Bee in Your Bonnet Aged Balsamic Honey, Fat Toad's Farm Goat's Milk Caramel, Meso Nutso Lavender Extract, and Tonewood Maple Maple Cream! You can use these products in baking, cooking, or as toppings. I'm partnering up with Hatchery to give away this bundle!

I used the lavender extract in this pavlova, which gave it such a lovely fragrance. I'm always worried lavender flavored treats will be too soapy, but this extract actually had a really great balance – the flavor was not overwhelming at all, but it's there, just enough to bring up images of a french countryside, with rows and rows of lavender bushes gently waving with the breeze. I was in Avignon about three years ago? with my sister, and we stood at the edge of a lavender far and just breathed. There's nothing like it. 

And of course, how could I end 2015 without a stop-motion vignette?


GIVEAWAY
---
For this giveaway, you'll get a bundle of Hatchery products, hand selected by yours truly!!!!! It includes 5 full sized products: Bobo's Mountain Sugar Maple Syrup, Bee in Your Bonnet Aged Balsamic Honey, Fat Toad's Farm Goat's Milk Caramel, Meso Nutso Lavender Extract, and Tonewood Maple Maple Cream! Simply fill in the widget. This giveaway is open to US residents only. Please note that there are two steps: Leave a comment (tell me if you celebrate NYE, and if you are, how so this year?) and follow @Hatchery on instagram. Best of luck, and happy new years! Giveaway ends January 6th at midnight.
---
This post is sponsored by Hatchery! All opinions expressed are purely my own, as always. Thank you so much for supporting the companies that support this blog!!! Their tasting boxes and products are seriously so good. They sponsored our workshop in Tamworth as well, and each attendee received their own tasting box. We also enjoyed their jams, honeys, and maple syrup (in fact, I still do…) and it's quite clear that they carefully curate and select their makers in their marketplace. If you like farmer's markets, local fairs, and supporting small batch makers, then Hatchery is for you! 
cake stand – aheirloom \ plates – suite one studio \ teaspoon – boston general store 
---
RECIPE: Lavender Pavlova with white wine poached pears
*I always use a scale with this, because egg whites will come in different sizes, and measuring it in grams is the most accurate way to get a 1:2 ratio of egg white to sugar.
220g egg whites, at room temperature
pinch of cream of tartar
440g granulated sugar
½ tbsp. Meso Nutso lavender extract
2 tsp dried lavender buds

1 cup heavy cream
4 tbsp powderd sugar (or enough for you)

Fat Toad's Goat's Milk Caramel for topping
Heat oven to 200F.
In a bowl of a stand mixer with the whisk attachment, whip egg whites with cream of tartar until foamy, then begin to add sugar a tablespoon at a time, steadily, with mixer still going. Whip until you see stiff peaks that hold its shape when removing the whisk attachment. Fold in lavender extract and lavender buds.
Dollop meringues onto two 6" circles on parchment paper. Spread another layer on top so you have two flat-ish meringues.
Bake for two hours, then shut off oven and allow meringues to stay dry in the oven until cool. I leave it in overnight, but a few hours should do. Meanwhile, make poached pears.
White Wine Poached Pears

2-3 pears, peeled and cored
1 cup white wine
½ cup water
3 tbsp honey

lemon juice
After peeling pears, soak in lemon juice
Bring honey, wine, water to a boil. Simmer for 5 minutes. Add pears, standing, and bring to a simmer. Cover and turn heat to low. Poach until tender – about 15-20 minutes. Let cool in poaching liquid. At this point, I store it in the poaching liquid in the fridge until I am ready to assemble the pavlova.
Assembly
Right before assembling, I whip heavy cream with sugar in a stand mixer until soft peaks form. Lay one meringue on a plate. Dollop whipped cream to form a layer. Drizzle with caramel. Place second meringue on top. Dollop remaining whipped cream, as needed. Place 3 poached pears on top. Drizzle with more caramel, and sprinkle dried lavender buds and pomegranate seeds (optional) for garnish.