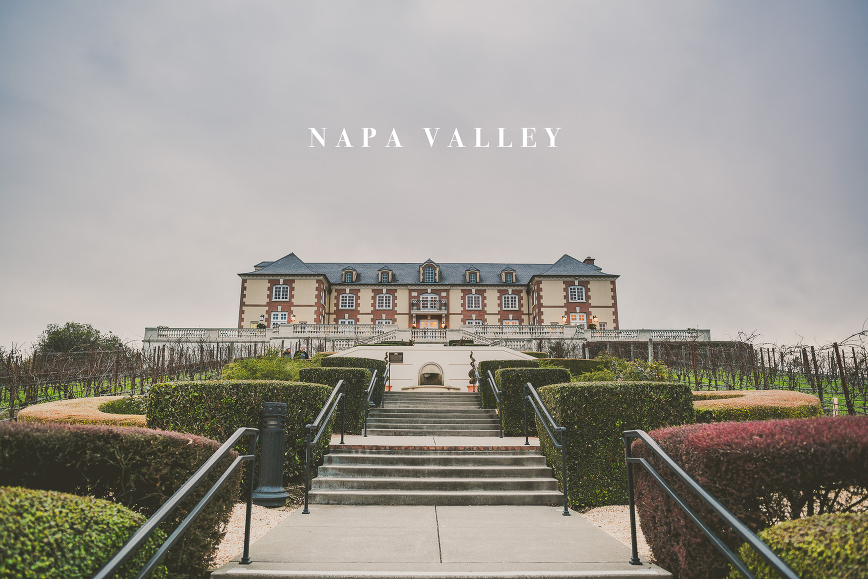 As much as we love visiting home to see our family, we always feel an urge to take advantage of the beautiful landscapes, food, myriad of activities and escapes of Northern California. Luckily for us (and typical of us), we scheduled two engagement sessions in two beautiful locations – Muir Woods and Crissy Field Beach – and were able to explore the area with our couples. Hiking and enjoying the gorgeous redwoods, fog, and quiet murmur of the woods was a peaceful experience, but looking (literally) through the lens of photographing a couple in this landscape was a different experience all together. I felt more attuned to the minute details that I would not have noticed before -the swirl of the bark, the pattern of draping moss, the fog creeping in from the sides, the texture of the forest floor. I love my job, and even more so when it brings us to places that become entirely new to us again. That being said, it is still work – Alex and I decided pretty last minute that we wanted to escape, even if just for a couple of days. Where did we go? Where else could we go? Napa Valley!!!! Alex and I both grew up in the bay area, and the glamour and fame of Napa Valley always beckoned to us. Alex actually went with his parents when he was young and was thoroughly bored as a child (duh). We've since visited together in the past, but the thing with Napa is that there are so many activities, so many wineries, so many restaurants and cafes, just so much to do that we could probably keep going back to discover new delights. This post is just about our experience there through photography and words. What struck us the most, every time we go back? How welcoming everyone is. Our very first time, I was a bit intimidated because – what did I know about wine?? But the tour guides, sommeliers, hosts have all been warm without a hint of snootiness (besides one or two), and I never felt patronized because of my lack of knowledge of wine. Customer service seems to be key here, and I can't wait to return to discover more finds!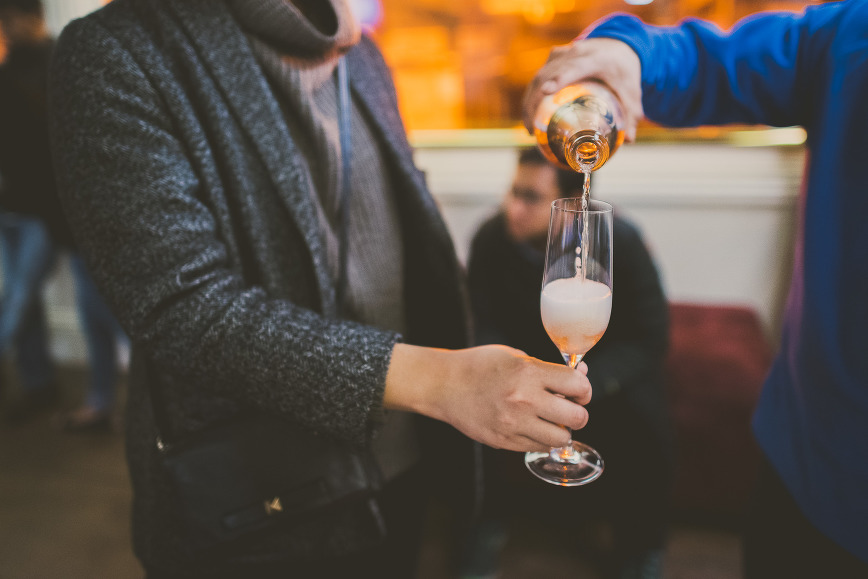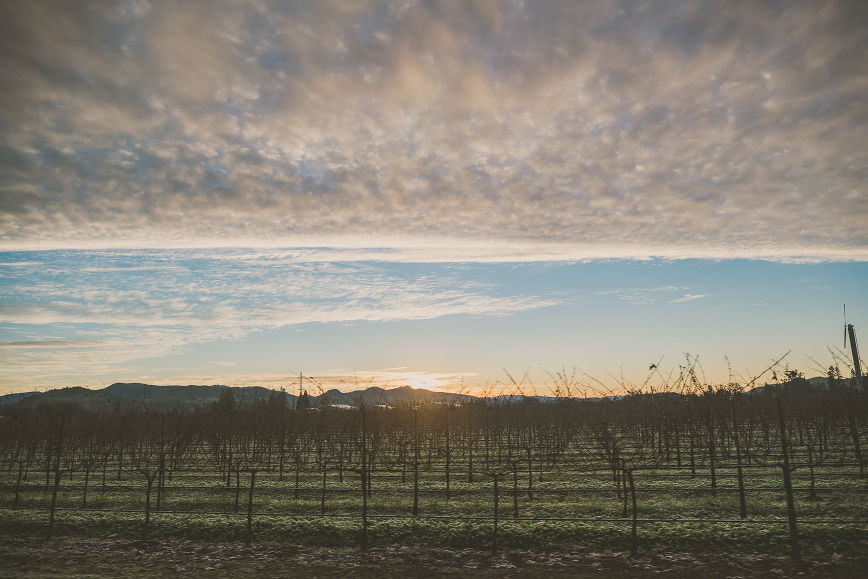 Silverado Trail – The famous trail of Napa Valley!!!! The last time I was here, the weather was beautiful and we rented bikes and biked the whole trail. I'll be honest – I'm not a very experienced biker so biking along the busy road was at times a bit intimidating, but we managed fine, and once we turned into the slower-paced paths, it was absolutely delightful. Gorgeous vineyard stretching across miles, trees providing shade, and the wonderful California sun beating down pleasantly on us. I loved it. I highly recommend this. Some people have advised us to stop by different wineries along the way, but my tolerance is actually abysmal and we decided to just enjoy the ride and stay cautious. :). If you have amazing tolerance though, I've heard that the first stop, Luna Vineyard, is famously known for their dining experience and their pinot grigio, and I need to stop by here sometime!





Oxbow Public Market – a MUST GO!!!! A beautiful market encased in a spacious, high-ceiling building, the oxbow public market houses everything you would need (and probably things you don't need but end up buying). I bought some bitters from Napa Valley Distillery (and was sorely tempted by their shrubs), tasted ice cream at Three Twins Ice Cream, yearned for spices at Whole Spice, and devoured the most amazing salmon ceviche tostada and duck tacos at C Casa, which we found out later one of our couples' friends cooks at!!!! I also found a Betty IPA, which was pretty good (but I usually like stouts). Every time I've been to Oxbow, I've always found something new to try or take home. It's always bustling with people and smiling vendors – don't skip this market, it's one of the highlights of my Napa trip!
Gott's Roadside – Right next to Oxbow is Gott's Roadside, known for their gourmet burgers and fries. Their ahi burger is so unexpectedly good, and their sweet potato fries were a perfect complement.
Bouchon Bakery – pretty much everyone I've talked to told me to come here. The last time we were here, we did. And it was good. Totally worth the wait. They serve classic French boulangerie treats, and my favorites were their blueberry muffin and croissants!!!! Their Leaf Bread was also really amazing- simple but delightful. My only regret is that I couldn't try their famous giant macarons, because I'm allergic to almonds (sigh). This past Napa Valley trip, though, we didn't go to the actual store but had a lovely selection of fresh goods delivered to our room at Cottages of Napa Valley :).
Bottega – Michael Chiarellos' Bottega was the inspiration for my recent recipe on Rabbit Sugo. I had Bottega's rabbit sugo, which was so delicious and inspiring I had to make my own version. Alex and I came here on our first night and somehow managed to wrangle a reservation, despite booking it only a few days before. Alex had an amazing duck (conserve di anatra), which was quite delicious as well. We had two glasses of wine and toasted the new year. It's a rustic spot, but I wish it were warm enough for us to sit outside – the patio looked quite lovely. My only complaint was that the service wasn't very good. We waited quite a bit to order our food and for our food to arrive, and our waiter was quite snooty, but overall that is a small complaint compared to the lovely food we had.
Ad Hoc – The minute we decided to come to Napa, I went to make a reservation for Ad Hoc. Still, we waited about 30 minutes, and from what we gathered from the group of people who were also waiting for their table… this was a common occurrence. Regardless, we quite enjoyed our experience at Ad Hoc. Thomas Keller's Ad Hoc is all about comfort, family-style serving, and casual dining. Stepping into the restaurant, I did indeed get a warm, bustling vibe. I didn't feel like I needed to dress up or have Alex's shirt tucked in. Chalkboard menus, drawings, and an active central bar for all of the patrons waiting greeted us. When we were finally seated, our server struck up a conversation and discovered my nut allergy. Now this, I felt really taken care of. He asked me about my allergy, from what my reaction was and to which nuts I was allergic to, and it was probably one of the most comprehensive allergy inquiry I've had at a restaurant. I really appreciated it – rarely have I come across a restaurant so willing and eager to accommodate my nut allergy. I immediately felt at ease, and the lingering annoyance at the long wait beforehand vanished. That particular day's menu boasted quinoa + watercress salad, smoked pork belly, Cowgirl Creamery Mt. Tam, and ice cream sundae to finish. Everything was delicious… and with giant portions! Alex and I had to work hard to finish it. The smoked pork belly was amazing – usually the pork belly that we have at restaurants is deliciously slow braised, melty and imbibed with flavor, but this smoked pork belly was different. It had a deep, complex taste that lingered in my mouth, served over creamy polenta and wonderfully soft poached apples. I never say no to cheese, and the pairing with honey and toasted pistachios was symphony in a bite. Just when I thought I was stuffed, they served the ice cream sundae – probably the cutest presentation I'd seen in awhile. We were given a tall glass of ice cream, and then sauces, including chocolate, butterscotch, and strawberry sauce were served on the side. Whipped chantilly was also provided, which I liberally heaped on my sundae. I now want to create this as an option for future dinner parties! What a fun way to end our dinner. I must say, both Alex and I over-ate, in the best possible way.
Boonfly Cafe – A great stop if you're heading to, say, Domaine Carneros. I won't say much about this, except doughnuts. Pillowy doughnuts. It's their signature dish, the one everyone talks about, and it is indeed amazing. I also enjoyed my corned beef hash. I highly recommend for brunch, although their wait can get quite long too.
Grace's Table – I came here with two girlfriends a few years ago, and I'm including this because 1) it's super cute and 2) their cast iron skillet cornbread with lavender honey butter. Just go and get that :).





Artesa Winery – Given our short time here, we wanted to try a whole tasting experience and learn more about wine parings. I admit, we initially came to Artesia to admire its architecture and beautiful vista views. It did not disappoint – we drove up a long windy path, already immersed in greenery. After we parked, we walked up a majestic rise of stairs with a water installation in the middle and slowly, the main building came into view. When we reached the top, we didn't immediately go in – we had to stop and walk around. There were views from every angle. If you're looking for views, I'd definitely recommend Artesa. Alex and I decided on the 'Vino con Queso' and our host, Anne, was absolutely delightful. Hailing from UK, she was a wealth of information (and hilarious stories), introducing us to the wine and the cheese paired up with it. It's common knowledge that wine and cheese are a match made in heaven, but what I didn't realize or delve into before, was that wine and cheese are completely relative. The first thing we did was try good pairings – cheese that went well with a particular wine. We had a mix of reds and whites – chardonnay, alberino, pinot noir, cabernet sauvignon – paired with an eclectic mix of cheeses -from the sharpest cheddars to the creamiest sheep's milk cheese. We went through the six pairings and the pairings were excellent! The wines perfectly complemented the cheeses, and I wanted to continue to devour the cheeses, but Anne had us leave a bit of each cheese for another exercise. After we went through the complementary pairings, we tried the a particular cheese with the rest of the wines. Oh my. At first I was skeptical that I'd taste discordance, but I was unpleasantly surprised. In fact, the mixing of flavors in my mouth were so disharmonious I had to drink some water to properly cleanse my palate. It's all relative – wine can coat your tongue and the lingering flavors of wine will dictate the flavors of the next bite. It was amazing how much the flavor of cheese could change with different wines. It was a truly educational experience and I'm excited to continue to experiment when wine pairings.







Domaine Carneros – How could we stop by Napa without a trip to Domaine Carneros? Domaine Carneros is known for their sparkling wines, but also their gorgeous estate – I've had multiple friends go just for the experience of having a tasting on their estate. Bright, golden, and in general – shimmery, the estate is grand and sits proudly unabashedly on the top of a hill. I've always been a fan of grandiose stairs, and the stairs leading up to Domaine Carneros Winery did not disappoint. We participated in a tour and tasting, where we learned about the sparkling wine making process, from the harvesting to the aging and to all the cool contraptions that aid in the process of bottling. Sipping on glasses of bubbly put us in cheerful moods. I was sad that none of the vines were in full cheer since we visited in off-season, but even so, the estate is so beautiful. Definitely worth a visit! I recommend putting in a reservation – it is quite popular and can have a waiting time.
Del Dotto Vineyards – their barrel tasting is quite interesting. The last time I was here, I participated in a cave/barrel tasting tour that really is a great tour for novice and experienced wine tasters (I can only speak to the novice part, since I had no idea what to expect!). The tour was informative and we were introduced to the entire process of making wine. What was more interesting is that we were treated to tastes directly from the barrels, something I'd never had before.
Golden Haven Spa at Calistoga – Alex and I tried out something totally new to us – mud baths!!! Guys, it was the weirdest experience ever. I'm really glad we did a couple's mud bath, because having Alex there to giggle about it helped ease my mind. It was a good experience – we were basically covered in hot, steamy, buoyant mud from neck to toe, and then steamed there for 15-20 minutes. When we washed it off – my skin felt cool and refreshed. We then soaked in mineral water that reminded me sharply of Japan's hot springs, and we had all the icy cucumber water we wanted. I'd say overall, I'm glad we did it, but I'm not sure we'll have a mud bath again! I'll stick to massages and facials :).



Cottages of Napa Valley – We stayed here, and I am SO glad we did. It's in a secluded, quiet neighborhood and is formatted in a "U" shape. We discovered it was actually a trailer park that was converted into separate, private cottages. I use the word "cottages" loosely because the houses are quite luxurious – I almost felt like I was on a second honeymoon. They hand deliver fresh baked goods from the famous Bouchon Bakery and also provide complimentary car transport to all the famous, popular restaurants such as French Laundry, Ad Hoc, or Bottega. There's complimentary bikes for the day, but what really tickled me was the cute little s'mores kit they provided!!!!! We immediately went outside in the cold, warmed ourselves up by making a little fire and munched on some s'mores right when we arrived. Normally I don't use concierge services, but Rosemary gave us the most wonderful advice, from restaurants to the mud bath we enjoyed. I was browsing online for places to try a mud bath, but I didn't know how to distinguish one from the other. It was on Rosemary's advice that we settled on Golden Haven, so thank you for that, Rosemary! We truly enjoyed our stay here and highly recommend it to anyone looking for a relaxing, charming time in Napa Valley! We'll see you again, Cottages of Napa Valley!
*We were treated to a complimentary stay here, but this is not a sponsored post, and as usual, my opinions are always 100% my own.




What I didn't get to try, but will eventually:
Bouchon Bistro –mostly because I've had good experiences in his other two places, and I'd love to see his take on classic French cuisine, and I can never resist a raw bar
Bistro Jeanty – OK, everyone we talked to (at Cottages, at wineries, even other couples we ran into during tours) recommended this place. I'll likely choose between this or Bouchon Bistro next time.
Ciccio
Redwood Hill Farm because dairy farms and goat cheese are simply irresistible!!!
Round Pond Estate – apparently their olive oil experience is pretty interesting and I always love learning about the process behind making food, so this seems like a perfect fit! Next time!
Sterling Vineyards – I'm sure I will enjoy the wine tasting, but I am itching to witness the aerial views from their gondola!!!!
Frog's Leap Winery – I've heard nothing but good things about their tastings, and consider me intrigued!
Schramsberg – more sparkling wine!
… and so many more vineyards and culinary experiences!!!!! It's amazing how much Napa has to offer, and I haven't even mentioned the neighboring Sonoma.
---
Delightful finds in Napa Valley (and by no means limited to this list, just where I've visited)
TO DO
Silverado Trail (and stop by Lush Vineyard!)
Oxbow Public Market
Artesa Winery
Domaine Carneros
Del Dotto Vineyards
Golden Haven Spa at Calistoga
TO EAT
Gott's Roadside
Bouchon Bakery
Bottega
Ad Hoc
Boonfly Cafe
Grace's Table
TO STAY
Cottages of Napa Valley
And then I thought I'd end this post with a few photos from the two engagement session locations we had… gorgeous Muir Woods and the nearby Muir Beach for sunset, and a foggy, rainy, but utterly irresistible time at Crissy Field Beach.