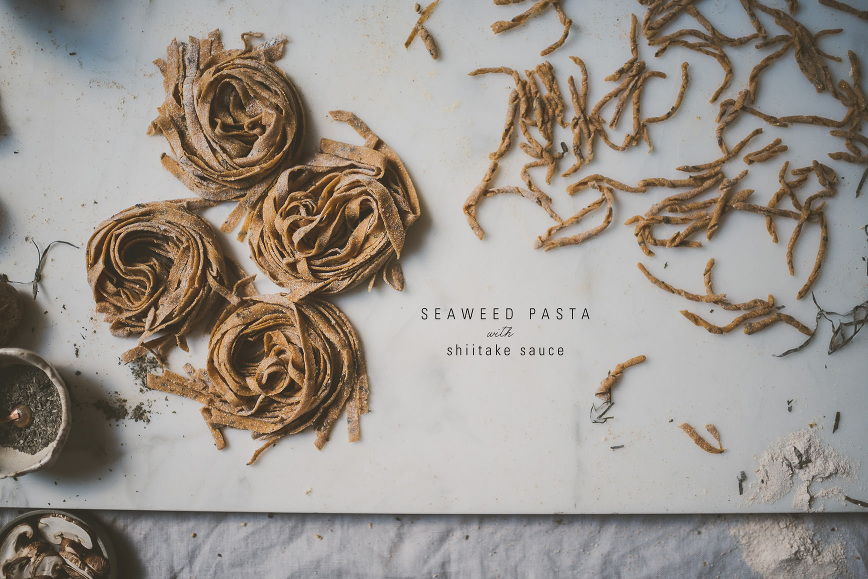 In case you're not in the mood for rambling musings, here's the quick summary:
I'm a finalist for Saveur's "Best Photography" Blog Award!! This is unreal and crazy, thank you so much for nominating me! Voting is now open – I'd so appreciate it if you'd cast a vote for me :). 
Guardian did a nice feature of me as part of their "Kitchen Encounters" series. Read it here. 
Here's to friendships, and to the moments that lead to connections, which ultimately lead to collaborations and true friendships, for this is a post about the wonderful relationships I've made through this platform, for the true friends I've come to know and share experiences with. Since I began to blog, it's become more than just a space on the internet to share my kitchen experiments. It's become a platform, a starting point for new relationships. Many months ago, I had a little "oh my gosh" moment, when I realized Valentina had included my humble site in her "food photography inspiration" links, I did a happy dance and sent her an email thanking her and connecting. From there, we started chatting. We became Facebook friends. We decided to host a workshop together, along with Zaira. We sold out. Valentina came to visit me in Boston, and we created this dish together. I stayed with her and the workshop happened, and then we all went to Venice to play!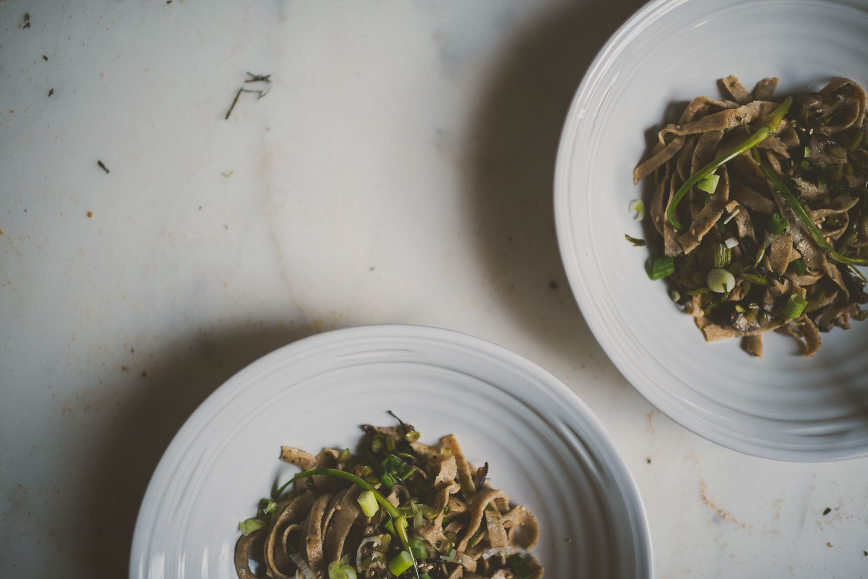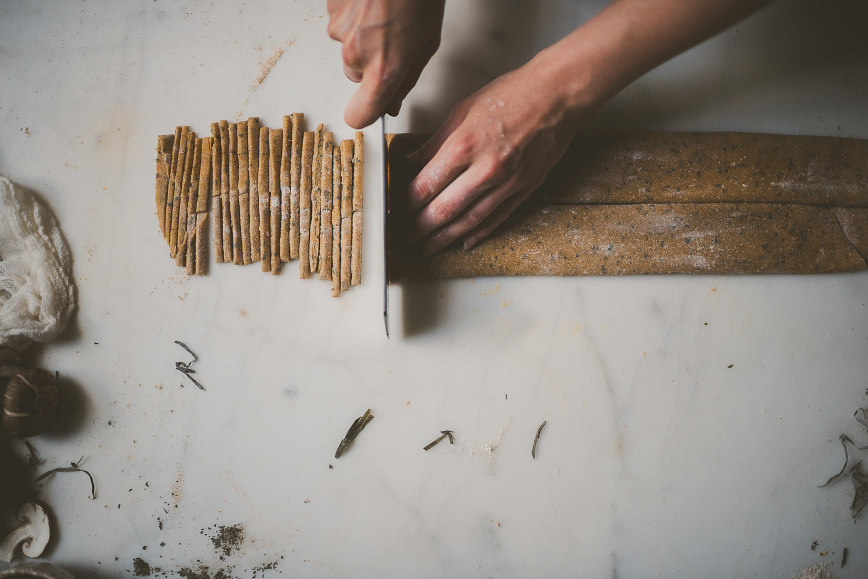 Showing her around Boston and then teaching alongside her at the workshop (huge recap coming, promise!), seeing her world and where she grew up – words cannot describe how much I grew to cherish her friendship. I've learned so much from her, and I think I've grown as a creative and artist just from being around her – that's how inspirational she is. I'm so so excited that she may be moving to NY, a mere handful of hours from me by car.
Valentina and I were sitting in Zaira's kitchen, after Zaira had just made an AMAZING meal. All through my trip I got to taste Valentina and Zaira's cooking (lucky me). We had just spent a full day in Venice wandering the hidden alleyways, escaping the tourists by going to the fringes, hardly believing that this was Venice in July. We probably walked 9 miles or so, and we were tired. We had our computers open, working (as usual), when Valentina lets out a little scream. She's a finalist for Saveur's Best Photography award! This nomination meant more than just recognition for Valentina – it could help her come to the states, so we were all screaming and hugging in excitement. Then, I get the email. I stared at it in disbelief. I don't think I really believed I'd get nominated – there are just so many other talented photographers out there!! Embarrassing as it is, I start tearing up, because I was so overwhelmed by emotion, by the thought that all you lovely readers put in a vote for me. I FaceTime Alex, and couldn't even say anything (but he got the gist). It was actually a pretty funny moment. Valentina and I, speechless with emotion, suddenly revved up with adrenaline and not sleeping until 2-3 am. Same category, and we just taught a photography workshop together! I will never forget this moment. Co-finalists in best photography – it really means so much that we could share this moment of discovery together, and hopefully we can spend more time together in NY this fall! A huge congrats to ALL the finalists. Hopefully see you in NY!

Cheers to friendships born from mutual admirations, to all the nominees in this year's awards, to everyone who did not get nominated but are still as talented and inspiration, and to ALL of you. I may not be good at responding to comments, but I read every single one. Every. Thank you, from the bottom of my heart. Without you, there would be no Betty Liu blog.


So, let's celebrate with this seaweed pasta! Dried seaweed is ground up into a powder, and olive oil is used with eggs to hydrate the pasta dough. I've always been intimidated to try making my own pasta, but Valentina made it look so easy. She shaped tagliatelle and trofie, a fun dough in little twists, made simply by rolling a strip between two palms.



The pasta dough is Valentina's, and I can personally attest to its deliciousness. In fact, for our Gradara workshop we had the same pasta dough (flavored with herbs) and it was simply divine. We used whole wheat flour and semolina together, and flavored with lots of dried kombu, which is one of my favorite bases for soups (and actually the base for dashi stock). When Valentina described the consistency to me, I actually resonated with a lot of what she said. For example, mixing the dough until all the flour is used up – for dumpling and noodle making, too, there is a phrase saying to mix until the bowl is clean. We both like to use our hands and get the feel of the dough. This actually gave me more confidence to try making pasta by myself!



Click Play below!
Instead of using a pasta machine, Valentina used a rolling method she'd learned from her grandmother. Apparently it is pretty special to the region she is from. It involves a long rolling pin (I only have short ones), and using the recoil and movement to stretch the dough until a large sheet forms. In my workshop recap, you'll see more photos of this. You can see a video demonstrating this
here
.
Then, the dough is rolled in from two sides to meet at the midline. A long flat knife is used to cut the dough into the desired sizes. 



We made classic tagliatelle and formed nests, and then also made cute little trofie.

Notes
For a video on how to roll pasta dough by hand, see here.
You can also feed it through a pasta machine, set to your desired size, but the grain of the wood rolling pin gives the pasta texture, allowing sauce to cling onto the pasta.
Work quickly, otherwise dough can dry out and also start sticking to the wood / surface.
You can read more about pasta doughs here.
Don't be afraid to trust your instincts – add more water if you must. Egg sizes will vary – the eggs we used were tiny eggs from a local farm, so we ended up using more olive oil.
I used garlic scapes in the sauce, but since they have a fleeting season , you can substitute for garlic cloves, minced.
Oh, and if you want to vote for me or any of the other finalists, go vote!!!! You can vote every day :). 
small ceramic – facture goods / speckled ceramic bowl – ogusky ceramics / utensils and pasta bowls– simon pearce

---
RECIPE: Seaweed Whole Wheat Pasta with Scallion Shiitake Sauce
Pasta dough via Valentina, serves 2-3

Seaweed Whole Wheat Pasta
140g whole wheat flour
60g semolina
1 tsp olive oil
2 large eggs
water as needed
4 tbsp dried kombu, ground finely
Combine flours together. Form a hole in the middle, then crack eggs into the hole. Starting from eggs and working your way out, knead. Knead until working surface is clean, and then when supple and bounces back slightly – around 10 minutes. Wrap in plastic and let rest for 30 minutes.
To roll out pasta dough:
First, press flat with your hands. Taking a long rolling pin, roll out until a large circle forms. Place rolling pin at the edge of the dough, and wrap one edge with the rolling pin, then gently use your other hand to pull the other side, stretching the dough (see video here.) Then quickly swipe to the other side, so that dough wraps completely around the pin. Rotate 90 degrees, and unroll quickly. Repeat until dough is thin enough that it is almost translucent. Flour generously, then fold edges in to the midline (see photos above). Using a flat edged knife like the Shun Asian utility, cut into desired length. Swirl into nests, and place in floured tray to dry.
To make trofie: place one strand, cut, between palms, and twirl, then rip naturally. Let sit for 5-10 minutes to dry up, in a floured tray.
Scallion Shiitake Sauce
3 tbsp olive oil
3 tbsp butter
5 scallions, chopped roughly
¼ cup crème fraiche or yogurt
1/2 lb Shiitake, sliced thinly

4-5 Garlic scapes, chopped into fine coins, ends reserved for garnish
3 tbsp Soy sauce
2 tbsp Shaoxing wine
Heat up oil and butter. Add scallion and cook 5 minutes, until aroma starts wafting up and scallions become charrled. Add in garlics capes and cook until aroma appears, another 3-4 minutes. Remove from pan and set aside in bowl, leaving oil behind. Add in shiitake in a single layer (work in batches if necessary) and sear until golden brown. Flip and cook. Add scallions and scapes back in. Add in soy sauce and shaoxing wine. Let cook another 2 minutes.
In a pot of salted, boiling water, boil for 4-5 minutes. remove pasta directly from water into pan with sauce, and stir for 1-2 minutes. Stir in crème fraiche and top with furikake and salt and pepper to taste.