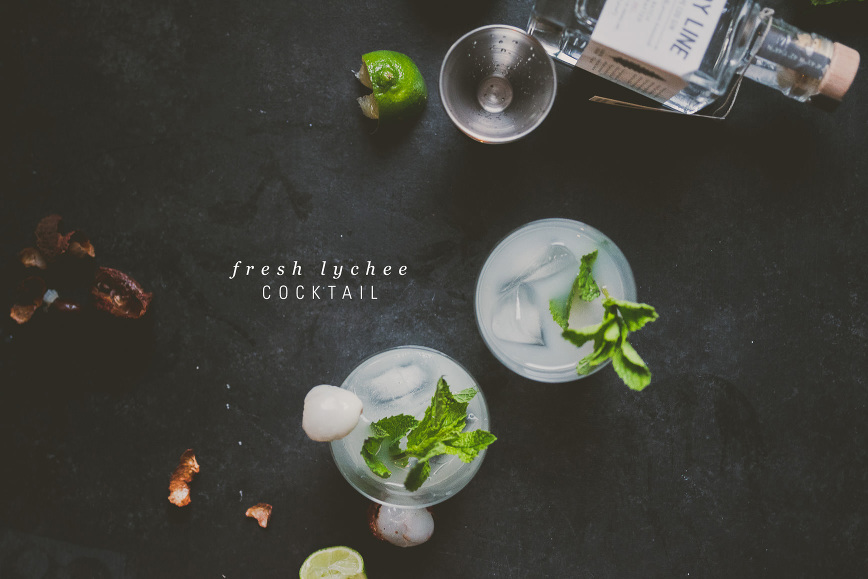 When summer rolls in, one of the fruits I reach for most is lychee, creamy white juicy morsels that burst with sweetness, enclosed by a thick, textured skin. We used to have these all the time in China and in California. Visits to family and family friends always included either juicy peaches, lychees, or sunflower seeds. A weird but nostalgic combination. I actually love using lychee as the main flavor -it's strong but not overwhelming. Sweet but not sickly so. I combined it with peach to make a peach and lychee ice cream last year, which is still a flavor I dream of and will recreate once I am home. However, a favorite way I use lychee (besides consuming them raw), is in cocktails! Combined with mint, lychee makes for a wonderful, almost floral complexity in cocktails.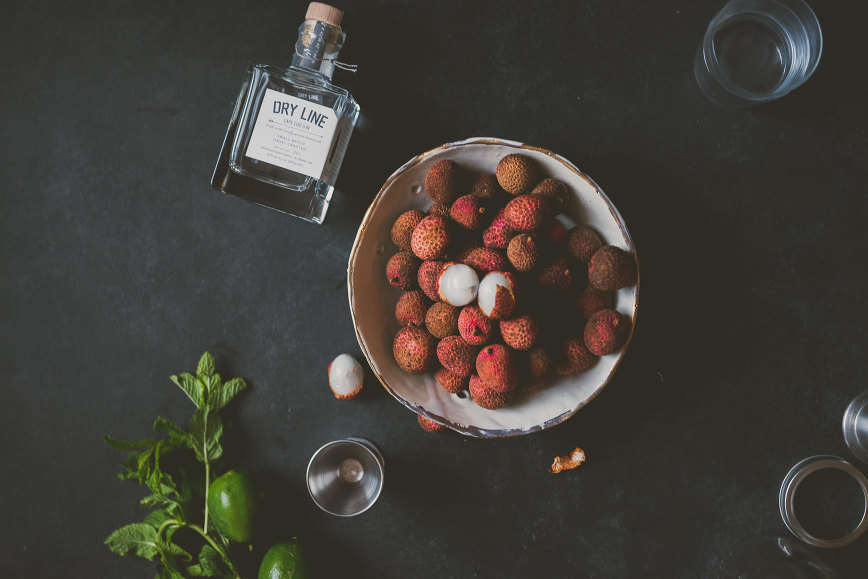 I've worked with south hollow spirits this past year, delighting in their spiced rum and amber rum lines. They're a small batch distillery right down in Cape Cod, and one visit to their distillery (and tasting their spirits) captivated me. When I went over to my classmate's home the other day and saw a bottle of their spiced rum in their liquor cabinet, I freaked out with excitement. Well, this same distillery came out with a gorgeous, fragrant dry line gin!!!!!! It's super floral and made with local botanicals, including the indigenous juniper trees all over their property. I actually would drink this gin by itself, something I don't usually do, but it's a favorite to put in cocktails as well. It's quite strong and can stand well against strong flavors such as a sweet lychee. Plus, isn't their packaging to die for???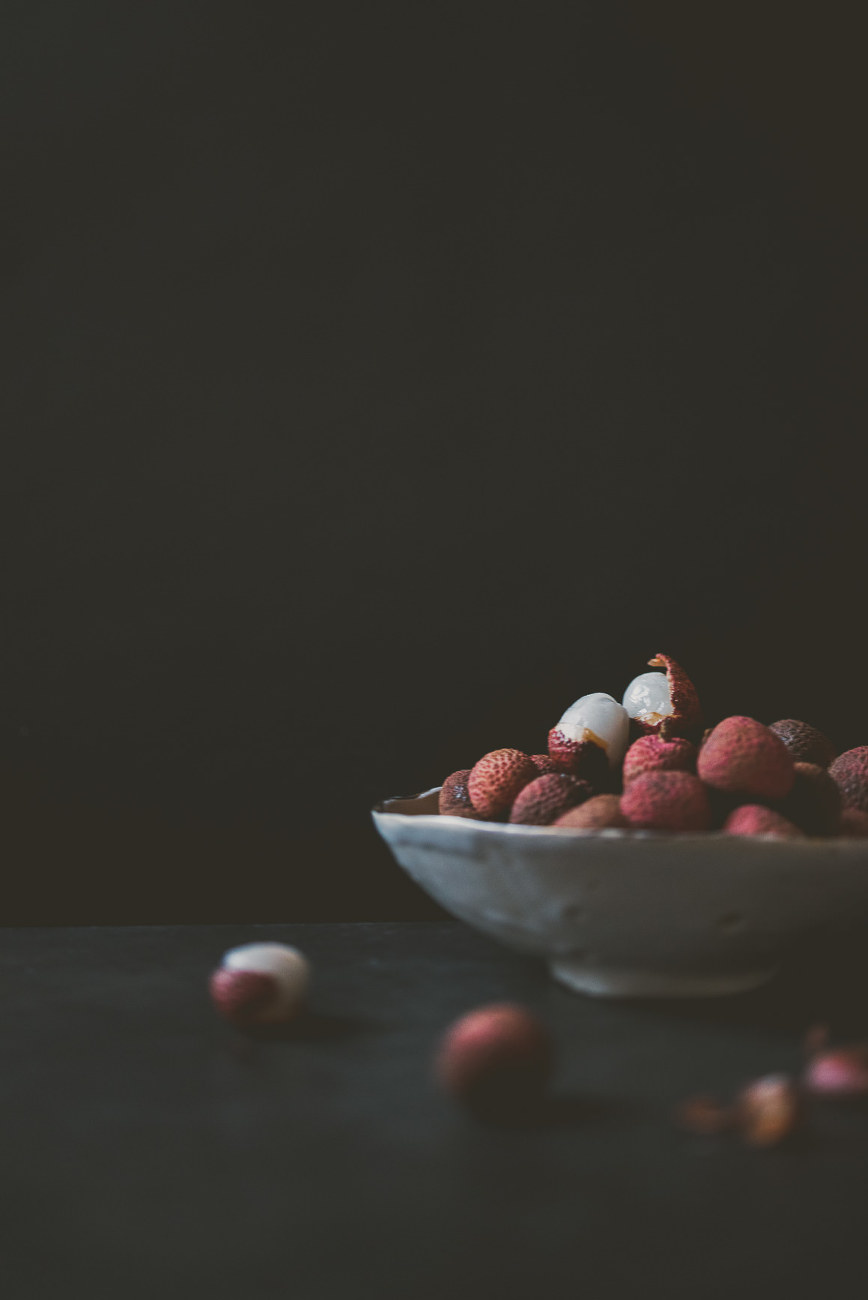 The lychees are muddled with fresh mint and lime juice, and the amount of lychee that seeps out is incredible. If you just take a bite from the flesh, you'll realize just how much juice is stored in each one. The resulting opaque, milky color that comes out is entirely from the lychee!




PS – don't forget, you can vote every day for your choices in the Saveur 2016 Blog awards! If you like my work, I'd love if you could pop on over and give me your support! I'm under the category "Best Photography"
Well, let's keep this post short and sweet. If you see these in your stores, give it a try – not only is the packaging super awesome, but the spirits actually taste good. I love supporting and discovering local makers, and this distillery should definitely be in people's radar!
This post is sponsored by south hollow spirits! Their new Dry Line Cape Cod Gin is quite exceptional, and really great for mixing cocktails. I secretly fell in love with the packaging first, but the gin definitely lives up to it! All opinions expressed are purely my own, as always. Thank you so much for supporting the companies that support this blog!!! 


RECIPE: Fresh Lychee Cocktail
2 oz Dry Line Gin
1 oz fresh lime juice
4-5 lychees, peeled and pitted.
fresh mint leaves
fresh lychee and mint for garnish
Muddle 4 leaves of fresh mint with lychee flesh in a cocktail shaker until juices run. Add in gin and lime juice. Shake all ingredients together with ice, and strain into glasses. Garnish with fresh mint sprigs and one fresh lychee.