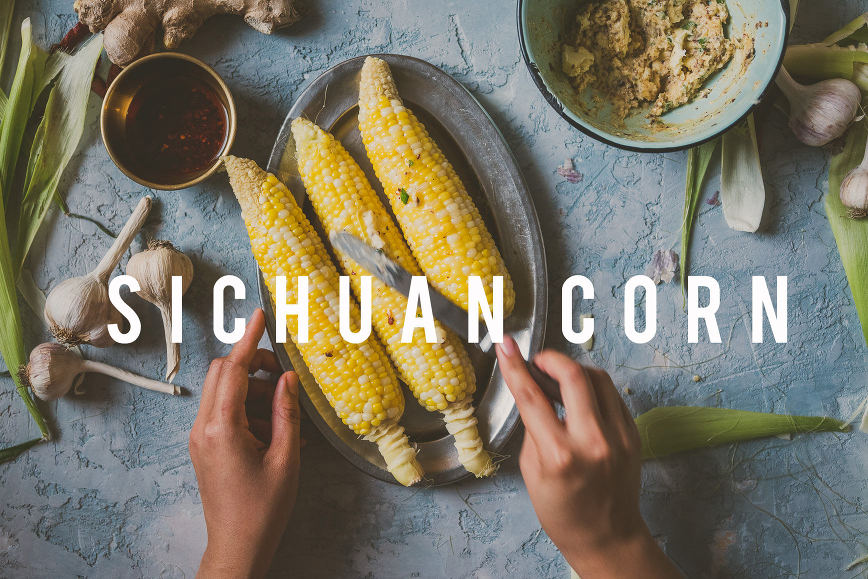 Mouth numbing. This ubiquitous descriptor for Sichuan food stems from the way Chinese people have always characterized Sichuan spicy – 麻辣 (ma la), and it literally means "numbing spicy". There are different types of spicy food in China, and Sichuan is known for its numbing quality – a combination of their peppers and the Sichuan peppercorn. If you hop on over to the HuNan region, you'll find a totally different kind of spicy – more direct and aggressive. I'm partial to Sichuan numbing spicy – a heat that creeps up on you and simultaneously has you craving more, until you realize that your lips are somehow burning and your mouth is becoming numb and tingly, which makes you think you can handle more spicy!!! My grandma was from Sichuan before she moved to Shanghai, and my dad always boasts that he fed us chilies when we were young to give us tolerance to spicy food early on. It's a story he loves to tell at gatherings – mostly about how I bawled my head off at the first taste of a chili pepper. And now, my spice tolerance is entirely due to that moment…Thanks, Dad :).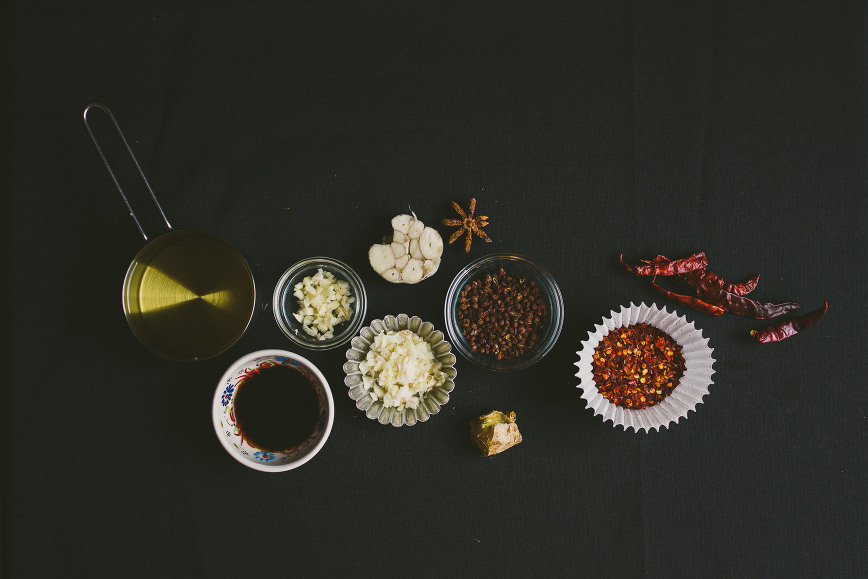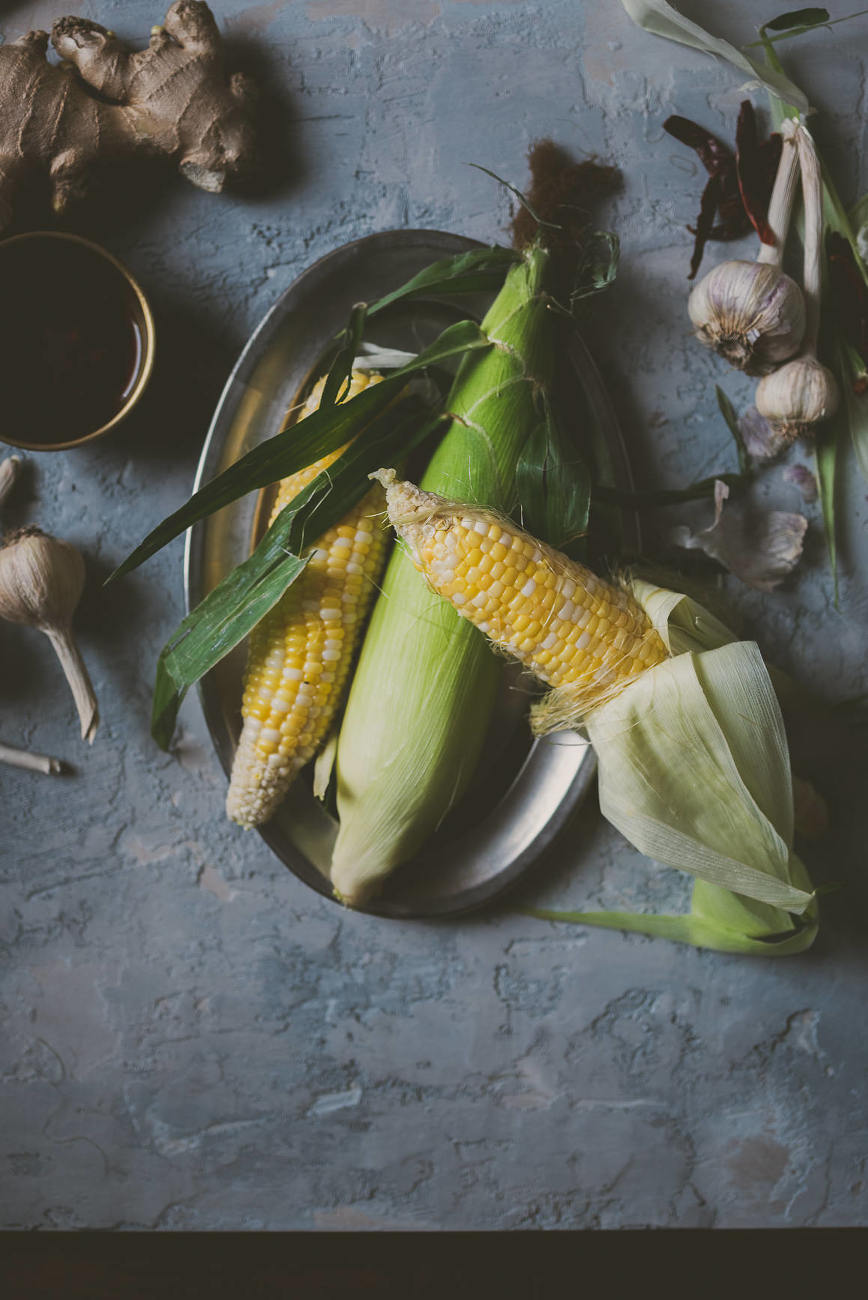 Awhile ago I saw Amanda of Heartbeet Kitchen raving about her method of making corn, which is boiling it! I immediately went over to see it because that's actually my favorite way of making it too! This obsession I have with corn comes from my first experiences with a seafood boil. In the bay area, restaurants come in and out of fashion, and when I was a teenager Boiling Crab was the IT place to go. We put on bibs, ordered bags of crawfish with spicy sauce and another bag of sausage, potato, and CORN in more spicy sauce, and it was the best thing ever. Only later did I realize it was inspired by the crawfish boils of New Orleans, and when I was in college I actually went to NOLA and had a real boil, and that was that. I am now forever a seafood boil fan. Besides the crawfish (obviously), my favorite part was the corn. Boiled with the seafood and spices, I didn't even need a sauce or butter and would gobble one, two, even three corns on the cob along with my seafood. When I hopped over to the farmer's market last Sunday, I thought I would find myself drawn to the newly birthed squashes and apples and all the fall produce, but my eyes fell on big buckets of corn, and I couldn't resist. First, I wanted to try Amanda's way of boiling corn. Second, I've had this idea of spicy sichuan corn in my head for awhile, and it was time to put it to fruition.


My lips burned, my mouth was numb, and I was chugging water like no other, but I was happy, eating my way through many cobs of spicy corn.
This recipe has two parts, and if you were to make one, please make the mouth numbing sichuan chili oil, because you could use this for so much more than just corn. One batch will last you quite awhile, and it can go in stir fries, sauces, and even pasta (like this spicy bigoli!).




The corn is boiled in a water with a touch of miso and dried chilis and chili flakes, giving the corn some hints of heat without even applying any chili oil. The oil is mixed in with butter and then when the corn is ready, this spicy oil butter is spread on top, and the result is just delicious. I've made this 3 times already 😛 (got to use up all that corn!)
RECIPE: Mouth Numbing Sichuan Chili Oil
*note: I like it super garlicky, but you can decrease the amount or omit the head of garlic if you so choose to. I would recommend buying the chili flakes and dried red chilies in a Chinese supermarket.
6 cloves garlic, minced
1/2 head garlic, or about 4 to 5 whole cloves
1 1″ nub of fresh ginger
4 tablespoons Sichuan chili flakes
5 dried red chilies
1 star anise
1 cup vegetable oil
2 tablespoons red Sichuan peppercorns, finely ground
1 tablespoon soy sauc
In a saucepan, heat up 4 cloves of minced garlic, the half head of garlic, ginger, chili flakes, dried red chilies, star anise, and vegetable oil over medium heat, until sizzling. Stir to prevent burning and cook for 1 to 2 minutes, watching the garlic to make sure it doesn't burn. The garlic should be lightly browned.
Turn off heat and add the ground red Sichuan peppercorns and 1 more tablespoon of chili flakes. Stir until the oil stops sizzling.
Add the soy sauce and the remaining 2 cloves of minced garlic, and transfer a jar. Let it sit for 3 to 4 hours. Then, put the jar in the fridge. Remove star anise, ginger, and whole garlic cloves from the jar.
Sichuan Corn on the Cob
Fresh sweet corn, husked, de-eared, rinsed
Water + salt
2 tbsp chili oil
½ stick butter, softened
salt + more to taste
1 tbsp miso paste
3-4 dried chilies
2 tbsp chili flakes
finely chopped chives or scallion
Bring a large pot of water (so that corns will fully be covered) with dried chilies and chili flakes to a boil. Add salt and dissolve miso paste in.
Meanwhile, combine butter with chili oil until well combined. Add in chives. Set aside.
Add corn and press so that they are fully submerged. Then, simply wait until it comes back to a boil. Let boil for about 1 minute. Remove from heat and rinse with cold water, until corn is warm enough to handle.
Immediately spread with chili oil butter, and sprinkle with more salt and pepper.