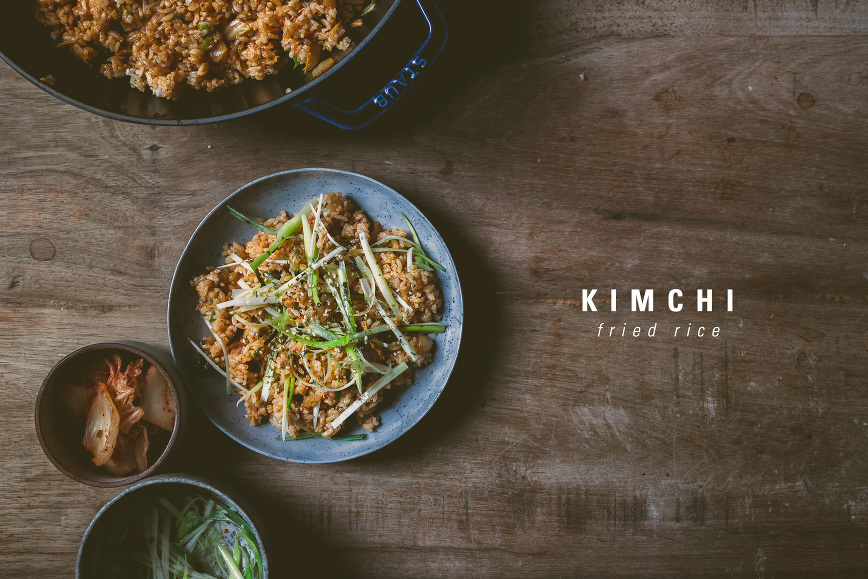 Kimchi fried rice is one of my favorite "kitchen sink" meals – leftover fried rice with whatever is left in my fridge, enhanced with kimchi and scallions. I always have some kimchi fermenting in the fridge, so when I'm in the mood for some mouth-burning, umami-packed fried rice, I plop some in, and that immediately changes the dominant flavor of the fried rice. When I flipped through the gorgeously photographed book, Small Victories, by Julia Turshen and photographed by my all-time favorite photographers Gentl+Hyers, this kimchi fried rice immediately caught my eye. The beautiful mountain of fresh slivered scallions intrigued me, as this is something I'd never put in my fried rice before. It was fried-rice-changing. Talk about small victories – this small addition changed the whole flavor and direction of this fried rice, instantly making it more complex and delightful.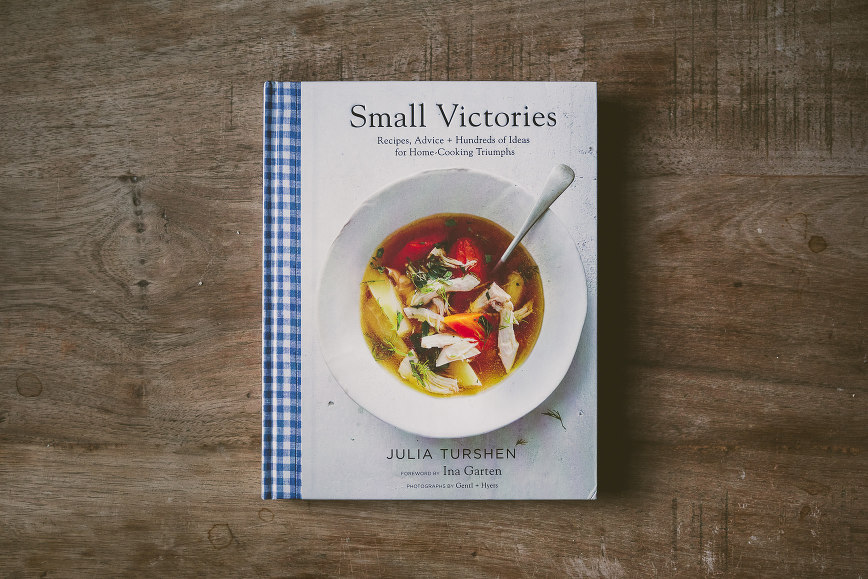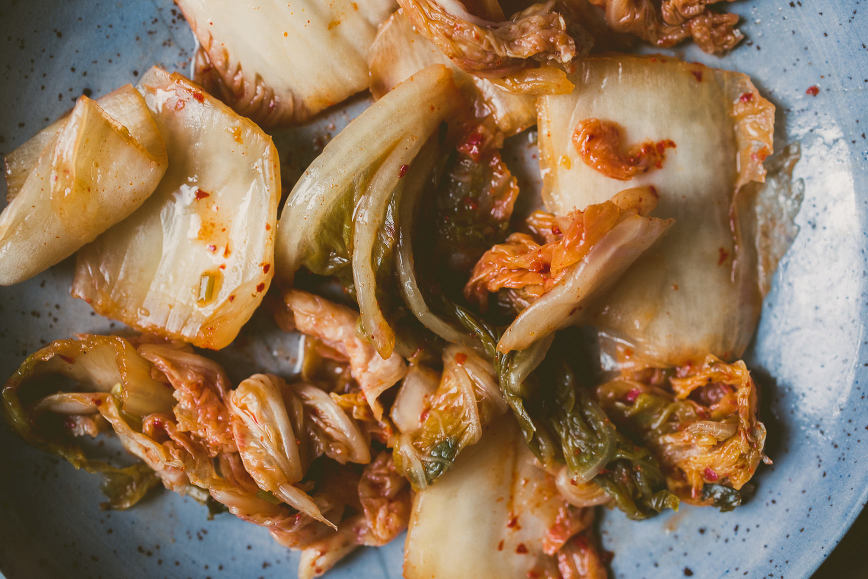 This is what Julia's book is about – moments seemingly small but are victorious and triumphant. The entire message of this book is uplifting. Reading the anecdotes with each recipe was almost like hearing Julia speaking words of encouragement, teaching us kitchen triumphs while also making it fun and straightforward. With Thanksgiving right around the corner, I'm joining Julia in her No Kids Hungry Friendsgiving program to raise awareness and fundraising for this worthwhile cause. One in five kids in our country are without the food they need to thrive, so let's celebrate food and community – you can make donations here
Since I got this book, it's stayed on my kitchen island, the edges already holding various post-it notes to mark recipes I'm going to try. Thanks for sharing, Julia!





To learn more about this No Kids Hungry campaign, please see here. A bunch of other really great bloggers and I are joining Julia in her Friendsgiving – with the holidays right around the corner, it's easy to see that surface cheer and positivity that invades every public inch (I'm definitely guilty of this!), but let's try to remember that it can be a really hard time for others. Let's respect that, give back, and do what we can for the community!!



wok – staub / apron – shop fog linen / ceramics – freaky raku 
RECIPE: Kimchi Fried Rice with Scallion Salad
From Small Victories, by Julia Turshen
Notes:
Don't skip the day-old aging part for rice. I've known this trick since I was young, seeing my mom package leftover white rice and then having fried rice the next day. It really does work like a charm.
I sprinkled some furikake on top, but that was not in the original recipe and is optional.
There are so many variations – one variation Julia mentioned was bacon, and that would've been just an amazing addition to this dish!
The scallion salad is delightful, a sweeter, tangy complement to the spicy fried rice. I think I'm going to put this on top of every fried rice now!
Scallion Salad
4 scallion stalks, white and pale green parts only
1 tsp toasted sesame oil
1 tsp rice wine vinegar
1 tsp toasted sesame seeds
1/2 tsp red pepper flakes
Julienne scallion into 2″ matchsticks. Combine with the remaining ingredients. Set aside.
Fried Rice
1 16-oz jar cabbage kimchi, including juice
3 tbsp canola oil
1 small yellow onion, diced
2 garlic cloves, minced
salt
4 cups day-old cooked white rice
1 tbsp soy sauce, plus more as needed

furikake, for topping
Drain kimchi, retaining juice. Chop finely and set aside. In a large wok over medium-high heat, heat up oil. Add onions and garlic and cook until translucent, around 5 minutes. Turn heat to high and add kimchi. Cook for another 5 minutes until the edges become crispy and kimchi begins to stick to the pan.
Add chilled rice into the wok, and as it heats up, use wooden spatula to break up the chunks. Combine thoroughly. Add in reserved kimchi juice and mix until thoroughly red-orange in color. Turn off heat and drizzle over soy sauce. Taste and adjust as preferred.
Transfer fried rice to a bowl, top with scallion salad, and sprinkle with furikake.