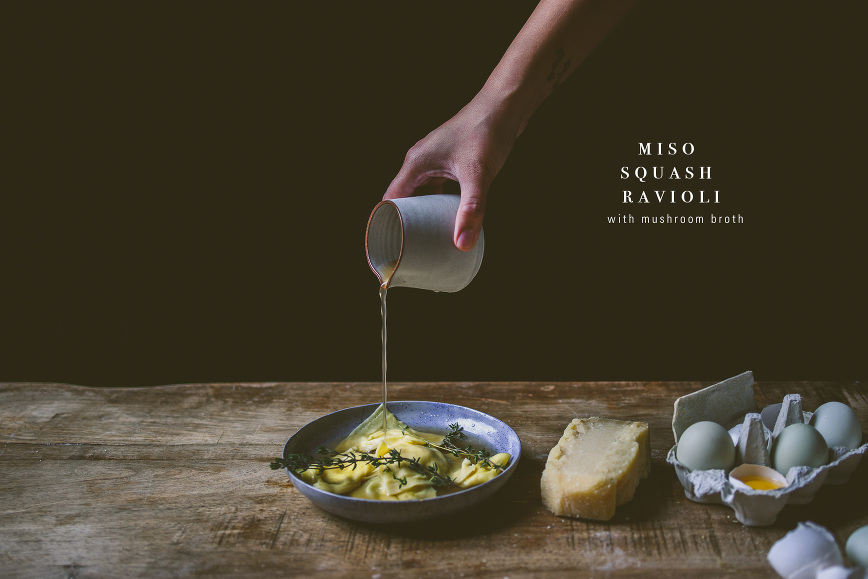 Making pasta from scratch is easier than it sounds – and once you really get the feel of the dough, the possibilities are endless!!! To create long, thin sheets to make ravioli, I used the pasta attachment to my KitchenAid® Artisan® Mini Stand Mixer and it worked like a dream, and guess what? As part of my holiday giveaway series this month, I'm giving away this set so that you can make pasta at home- a KitchenAid® Artisan® Mini Stand Mixer  and 3 piece pasta cutter and roller attachment!!!! Scroll down for details.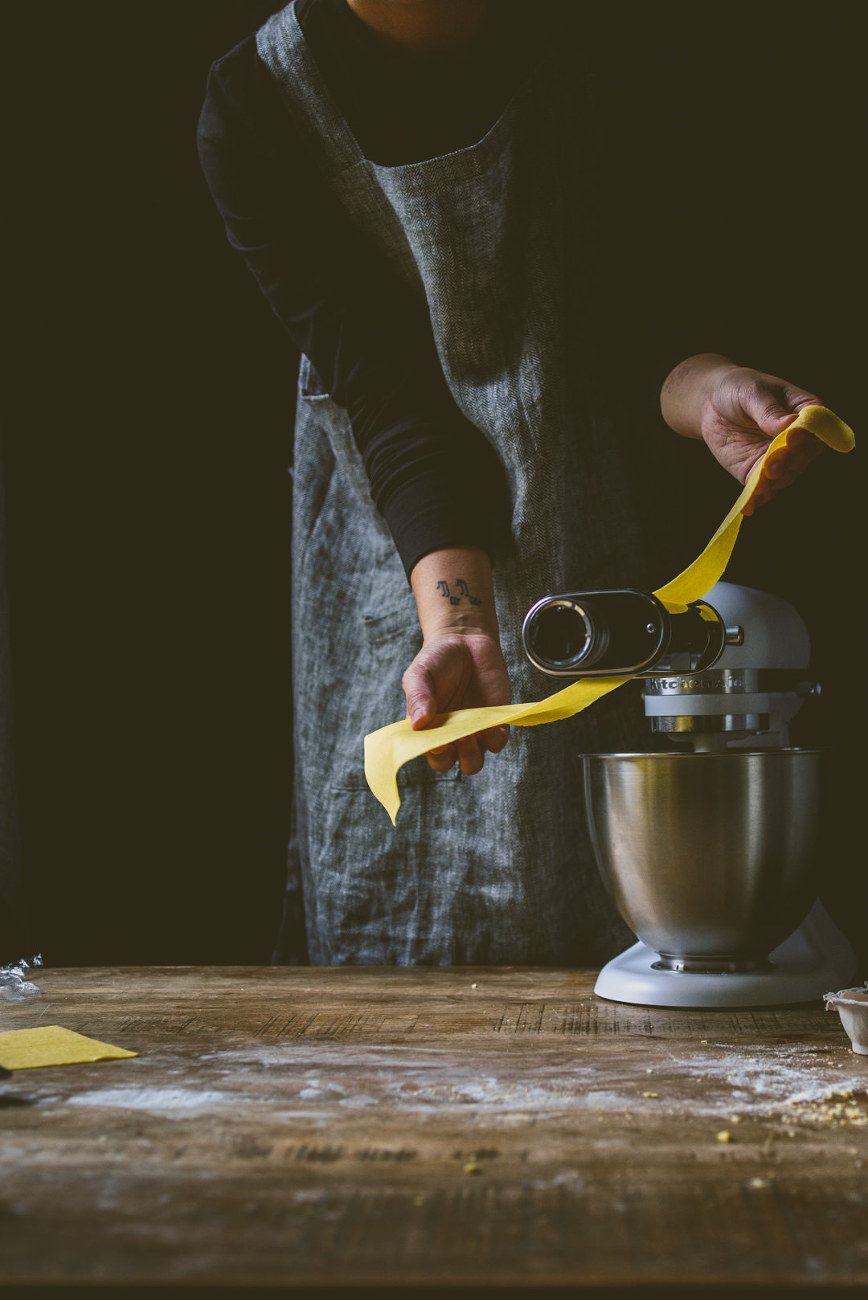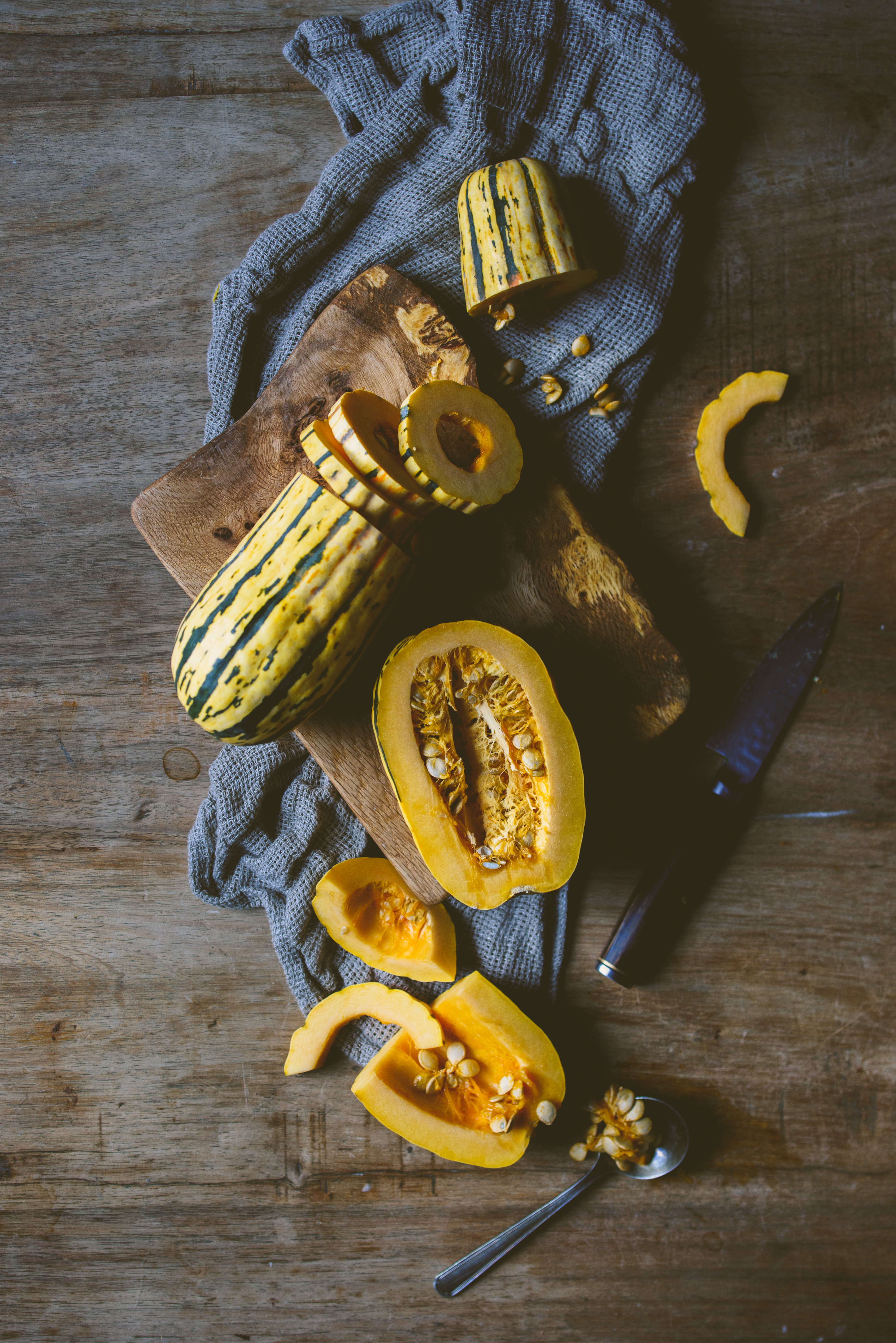 I've made pasta from scratch a few times – but always with a friend who had more experience in these matters. I felt irrationally worried about getting the consistency right, or rolling the dough out and shaping it in all these complex shapes. Once I got into it, though, I realized…. it's not that different from making noodles from scratch!!! After that, rolling discs of dough through the automated pasta attachment was just easy. So easy. Have you tried it? I have a countertop mechanical pasta roller I used with my friends before, but it gets complicated because you have to make sure it's firmly attached to the surface, and then manipulating the machine and the dough with just your two hands can get complicated. The pasta attachment is fun. Literally, the dough is fed into the machine and the width is adjusted progressively thinner, until you get your thickness. I put the pasta attachment in my kitchen drawer, because I know I'm going to use it again soon (tagliatelle!!!)
This ravioli is a rustic, comforting dish. Instead of a cream sauce or pesto or anything more conventional, I brewed a rich mushroom broth, full of umami flavors, something I'd drink alone. The ravioli is stuffed and already flavorful from the miso squash mix, and when it sits inside warm, rich broth? It's the pasta dish I want all winter. Not too heavy or creamy, but comforting nevertheless.

I'd been using squash in pasta already, but there was one that I wanted to try, and in order to do so I definitely had to make pasta – squash stuffed ravioli. I've had this comforting recipe in swirling in my head for awhile, a rustic, warm, full of umami dish that is perfect for a cold snowy day. Squash is pureed with a touch of miso and ricotta, stuffed in egg pasta dough, and then plated with herbs. The finishing touch is hot, steamy umami-packed mushroom broth, delicious enough to drink on its own, poured over the ravioli so that they are swimming in a light sea of mushroom broth. It's not fancy. It's not gourmet, but it's delicious and full of complex flavors.
Everything can be prepared beforehand, so it's a great option for parties! To see the full recipe, head on over to The Kitchenthusiast!!! 





This post and giveaway are sponsored by KitchenAid!! A huge thanks for supporting the companies that support this blog. As always, all opinions are solely my own.
---
GIVEAWAY: KitchenAid® Artisan® Mini Stand Mixer with Pasta attachment
UPDATE: Giveaway has ended! Thank you to those who entered – I truly enjoyed reading all of your comments (and got very hungry doing so!). Congrats to Elizabeth! Enjoy!