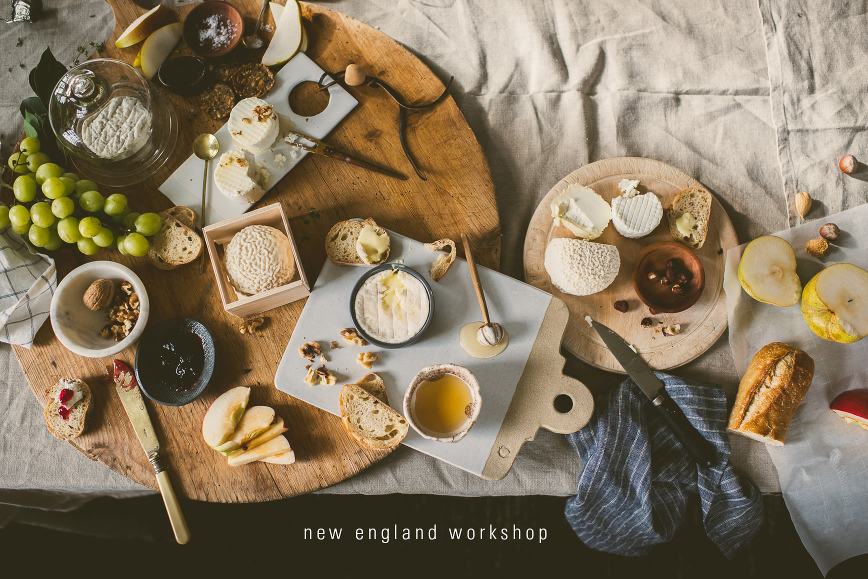 One of the magical moments of hosting workshops is waking up early, so that I can make breakfast and coffee before attendees begin to stir. I throw on some clothes and tip toe through to the kitchen, and usually my team is up and about too, with the same intentions. I quietly maneuver through the Paradise Farmhouse, a beautiful mid-century style house located right on a bird sanctuary. Before I reach the kitchen, Krissy of Cottage Farm, my co-host and partner, beckons me over to a sitting room facing the back, overlooking the ocean on a clear day. It wasn't a clear day. There was mist settling comfortably over the trees, and the sun was just begin to let its rays through, so that the mist looked like it was glowing. Yards from the house, a family of deer grazed, looking at us from time to time, but content to do their thing. I'm very much a city girl, so sights of deer and the such enchant me. The deer brought on a sense of calm, and from then on I was filled with a calm and optimism about this New England food photography workshop (because no matter how many workshops I host, I always get a bout of nerves prior :)).
A huge thanks to the amazing team that brought this together: my co-host Krissy of Cottage Farm, our genius chef Sarah of My Summer St Kitchen, who also has a book coming out you won't want to miss, and our seriously amazing assistant Jenn of Jenn Bakos Photography, who anticipated our every need and was basically a ninja. You can check out Krissy's recap post here, as well as the recipe for her delicious shakshuka!
I do want to say, before I dive into Rhode Island workshop photos,  in my previous post I mentioned I was going to share an immigrant food story, and… I didn't. I'm sorry about that – every time I planned the shoot, something came up – class, editorial shoots on deadline, meetings. I still want to tell that story sometime, so it will show up on the blog. In the meantime, if you search #immigrantfoodstories, you'll find many beautifully told, heartfelt immigrant stories.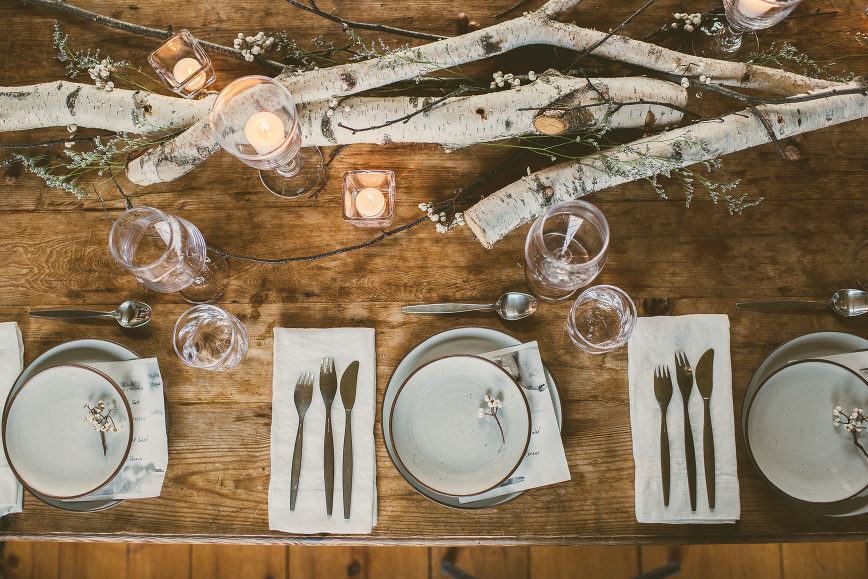 When I first visited the Paradise Farmhouse, I knew we had to do a workshop here. Besides the fact that every room had its own bathroom (trust me, details like this is important with 14+ ladies in one home), this house was impeccably designed, with historical intercity as well as modern conveniences. With a lack of any TVs, it was a wonderful break away from reality, to be nestled by the coast in a relatively remote area. On a clear day, you can see the ocean from the porch. It was quite an idyllic setting for this New England food photography workshop.
I feel so happy and honored to be partnering with Krissy again for this workshop. We did a day workshop this past summer to great success (and spurred us to do this one), and I'm always fascinated by her ability to whip up a beautiful styled scene with no effort at all. Her experience in floral design, prop styling, and life in general always inspires me, and I'm overjoyed that she decided to move back to Boston from London!
This was a fast-paced workshop. When Krissy and I put the schedule together, I laughed to myself and hoped our attendees were ready for some non-stop learning. Honestly, if I could, I'd make workshops a week long, because there's SO much information to be taught, and more? Practice and time to implement the previously learned knowledge is more important than anything. So we put them to work right when they arrive, sending them on a nature walk around the sanctuary. Immediately after that, we delve into the technical side of things – the struggles that can so often hamper our creativity. I love teaching – somehow explaining and demonstrating the creative process, my thought process when telling a food story. I love seeing that moment that it all makes sense to our attendees – when all the pieces of the puzzle begin to come together. We all want to coax our personal voice to life, to develop a personal style that is unique to ourselves, and in order to do so, we must overcome the technical side so that we have the chance to explore our creative side and let it blossom.
Oh, and of course I made savory miso oatmeal :).










Guys, I'm SO proud of our attendees. We had such an amazing group of ladies who chose to spend their weekend with us. I was flattered and humbled by their presence and creativity. We had AMAZING conversations – from social media to agents for dogs to branding and forming connections. As an introvert, sometimes after the lessons I tend to recede into my little space and let the conversation flow (I'm actually very shy), and many times I sat there, with a wide grin on my face, because I was so happy to be with this group of lovely ladies.
We photographed everything, Still lifes. Tablescapes. Outdoor styled dessert spreads. Coffee. People holding food. Sarah making pie. More still life vignettes. Landscapes. Everything. And I know we could've gone on photographing together, and that's the magic that connects all of us together, isn't it? That desire and inquisitiveness of learning from and with one another.


I made a bergamot tea scented loaf cake with a lavender glaze, using Smith Teamaker's Lord Bergamot and culinary lavender from Curio Spice, two of our lovely sponsors.









Abby and Eric of Myrth Ceramics crafted these gorgeous raw-rimmed dinner set for us, and from there, our vision for the styled tablescape was born. A minimal palette suitable for New England winter. Birch branches from Krissy's own cottage farm. Hand-painted menus. Pristine yet approachable linens from Rough Linen. Hand blown glassware from Simon Pearce.
Let's talk about the food for a second, made lovingly by Sarah (who has a cookbook coming out!!!). She made us a delicious menu that included (to name a few) green lentil curry soup, endive and citrus salad, cinnamon caramel popcorn, cabbage apple gruyere galette, apple pie, bundt cake, Brussels sprout and apple salad, caramelized winter vegetables with polenta… the list goes on. We were pampered, in the best way! Oh, and we were kept awake and caffeinated because our dear attendee Kate brought so many bags of Kingsrow Coffee, and even brewed it for us.




And then of course, how could we not have a cheese styling session at a workshop? We took our luscious cheese from Vermont Creamery, available in all shapes and sizes (perfect, really, for cheese board plating) and together created a whole spread, and we could hardly wait to dive in!

Thank you for reflecting on this workshop with me. It was a sincere pleasure to spend the weekend in creativity and inspiration with this group of ladies (Emily, Mary, Sabrina, Michelle, Kate, Chrissa, Carla, Shauna, Caroline), working with my amazing team – Krissy, Sarah, and Jenn! It was truly an honor to be able to teach you all and watch you grow as photographers.
A huge, major thanks to our sponsors:

Myrth Ceramics – for the ceramics
Rough Linen – for the dusk and white linens and runners
Simon Pearce – for the handblown glassware
Vermont Creamery – for the amazing goat cheese and other products
Smith TeaMaker  – for cozy tea to enjoy 
Apotheker's Kitchen – for the handmade marshmallows and hot chocolate
Curio Spice – for the local spices 
The Coastal Table – for the gift 
Faribault Mills – for the blankets 
Paradise Farmhouse – for hosting us 
If you're interested in attending a workshop in the future, feel free to email me at bettysliu07[at]gmail.com :).