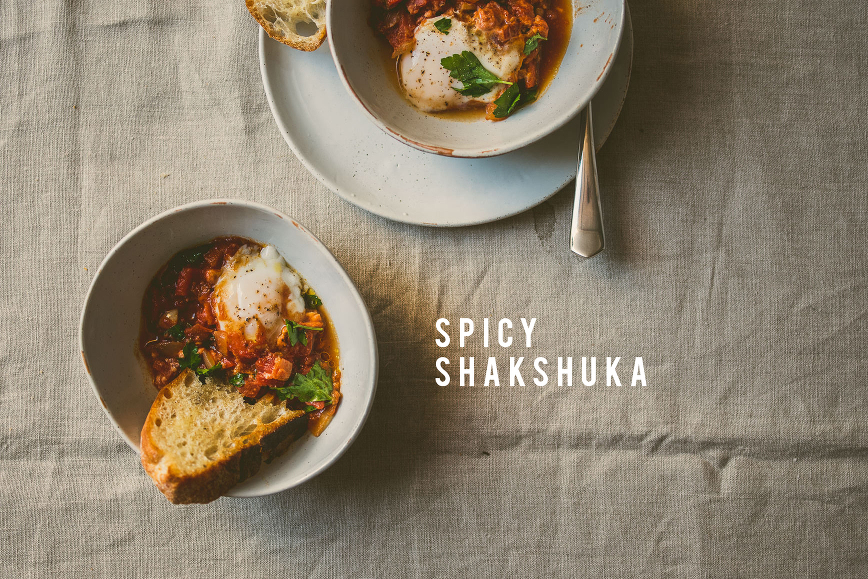 The first time I had shakshuka was at a lovely cafe, Tatte, in Boston. I saw a couple next to me being served a wonderful, still-bubbling pot of tomato sauce, and what looked like eggs scattered throughout. I immediately ordered the same thing, and I had my own bubbling pot, and since then, I've made shakshuka a staple at home.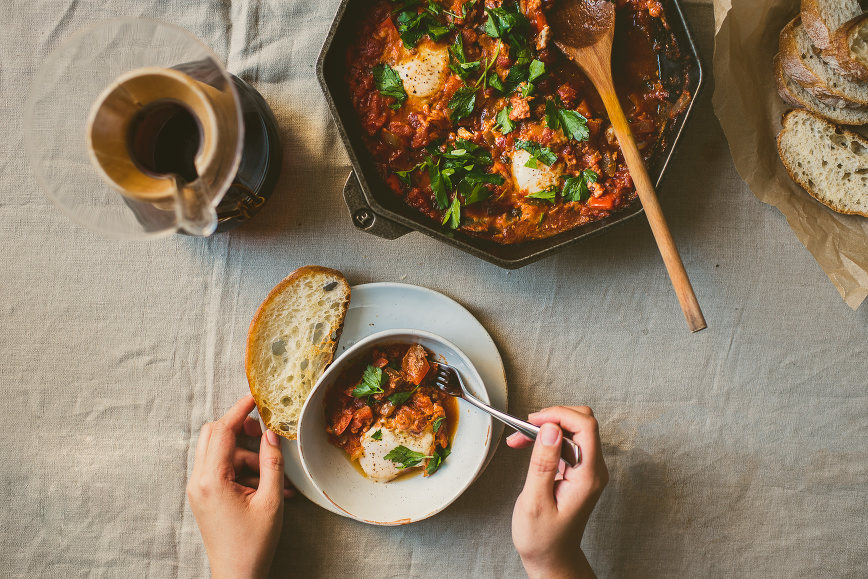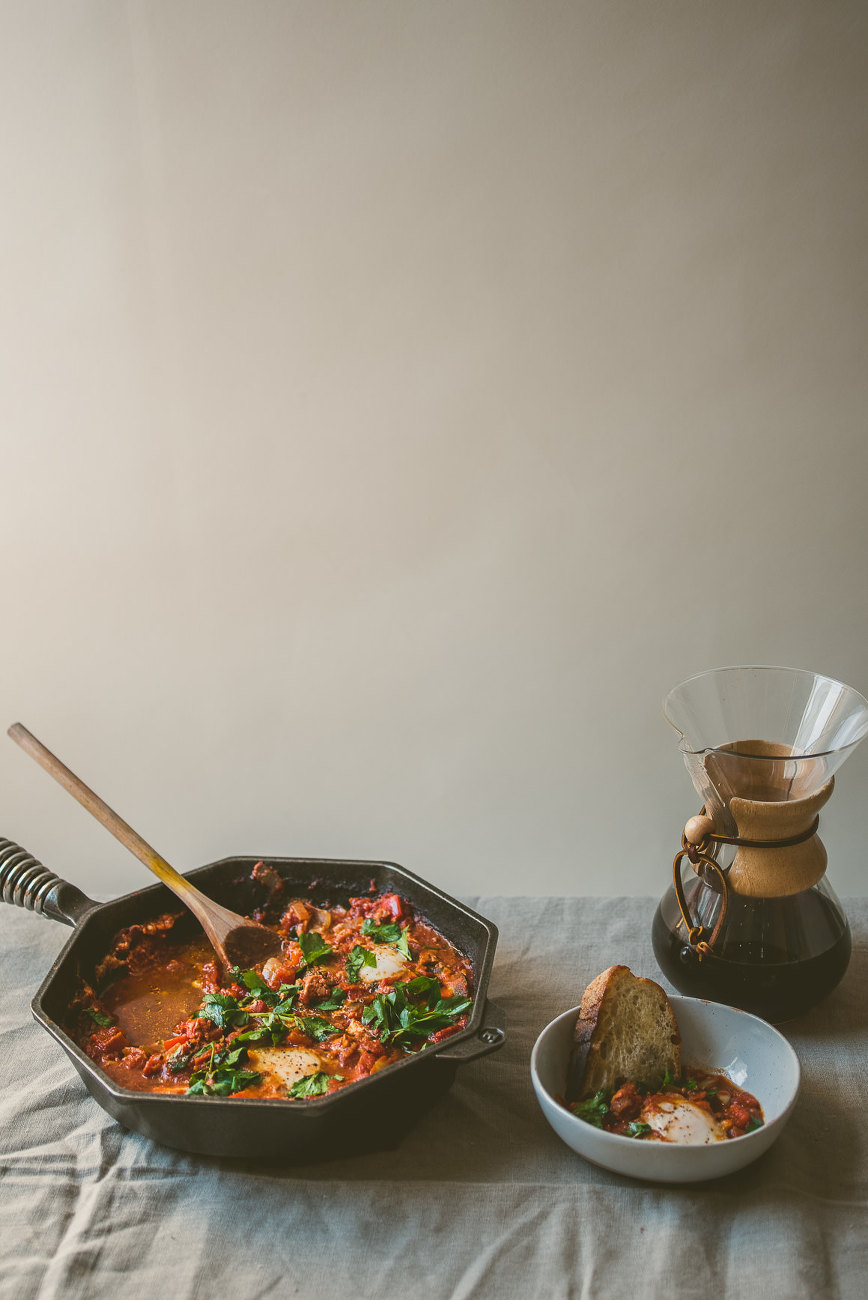 This dish is a North African dish, but it's since made its way around the globe, blooming in popularity and thus coaxing numerous renditions. Shakshuka is, quite simply, eggs poached in a flavorful, spiced tomato sauce. I've made this for two at home with minimal fuss. I've prepared a big batch in one of my largest pans for a party of 12. I've made it for modest brunches and felt no rush or pressure. The only part that can go wrong is overcooking the egg. I cook this on the stovetop in my cast iron Finex pan with a lid, so that the eggs can comfortably poach, nestled in the tomato sauce, covered with the lid. I keep my eye on the eggs, though, checking at 10 minutes, to see if the eggs are done. If you prefer a more cooked egg, just add a few minutes to the cooking time.


The spices in shakshuka are what makes this dish shine. Each cook will have their own preferred spices, and here are mine. When I think spicy, I want nothing more than mouth-numbing, and that is the characteristic feature of Sichuan spicy. This is brought on by large, red Sichuan peppercorns, which are fried with the vegetables in the initial steps. Broad bean paste, called Dou Ban Jiang, is a classic sauce used in Sichuan dishes and adds a wonderfully spicy dimension to the dish. Both of these are available at any Asian grocery store. The result is a rich tomato sauce, using a combination of diced and crushed tomatoes, with a manageable spice level that leaves your mouth tingling with numbness, in the best way. You can save the sauce for other uses too, such as a flavor base for soup or for pasta! Or, just make shakshuka for dinner :).
I often make a big batch of the tomato sauce and freeze some of it. During a busy day, I would take some out, heat it up, and poach eggs – a fast, exceedingly simple meal!! Enjoy.
You can find the recipe over at simon said!!!!!
This post is sponsored by simon said.  All opinions expressed are purely my own, as always. Thank you so much for supporting the companies that support this blog!!