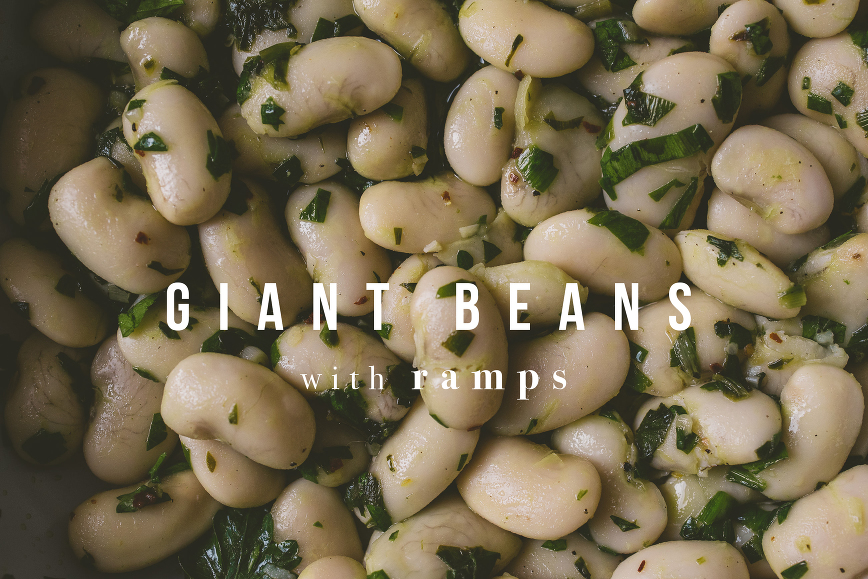 After a week in Crete, Greece, eating the Mediterranean way, with fresh, seasonal ingredients and simple but wonderful flavors, all I wanted to do was get back into the kitchen and cook simply, highlighting the ingredients without masking the flavor with heavy sauces. My workshop in Crete, Greece, was on Milia Mountain Retreat, a truly fantastic eco-retreat completely living off the land. They grew their own produce and go foraging for greens, so that the menu changed everyday based on what was available. We also had legumes at almost every meal, and I already know this is life-changing for me. I never cooked with beans much, and growing up we didn't eat too many beans, but in Greece we had giant beans with tomato sauce, black eyed peas in salads, lentils in salads and soups – literally every meal had a dish with beans. Plus, they're incredibly nutritious and filling. I had a week in Boston before I had to take off for Japan (where I am now, hello from Kyoto!!), and I was itching to get in the kitchen to play with beans, namely giant beans with ramps!!!
The bean that I truly fell in love with was giant beans. A little smaller than the size of a quarter, these giant beans are creamy. They're not crunchy beans or mushy. They will melt in your mouth with all the flavors you've melded into them, and I could literally eat just a bowl of it as a meal. In fact, after cooking it in plain water, I snuck 4-5 beans (without salt!).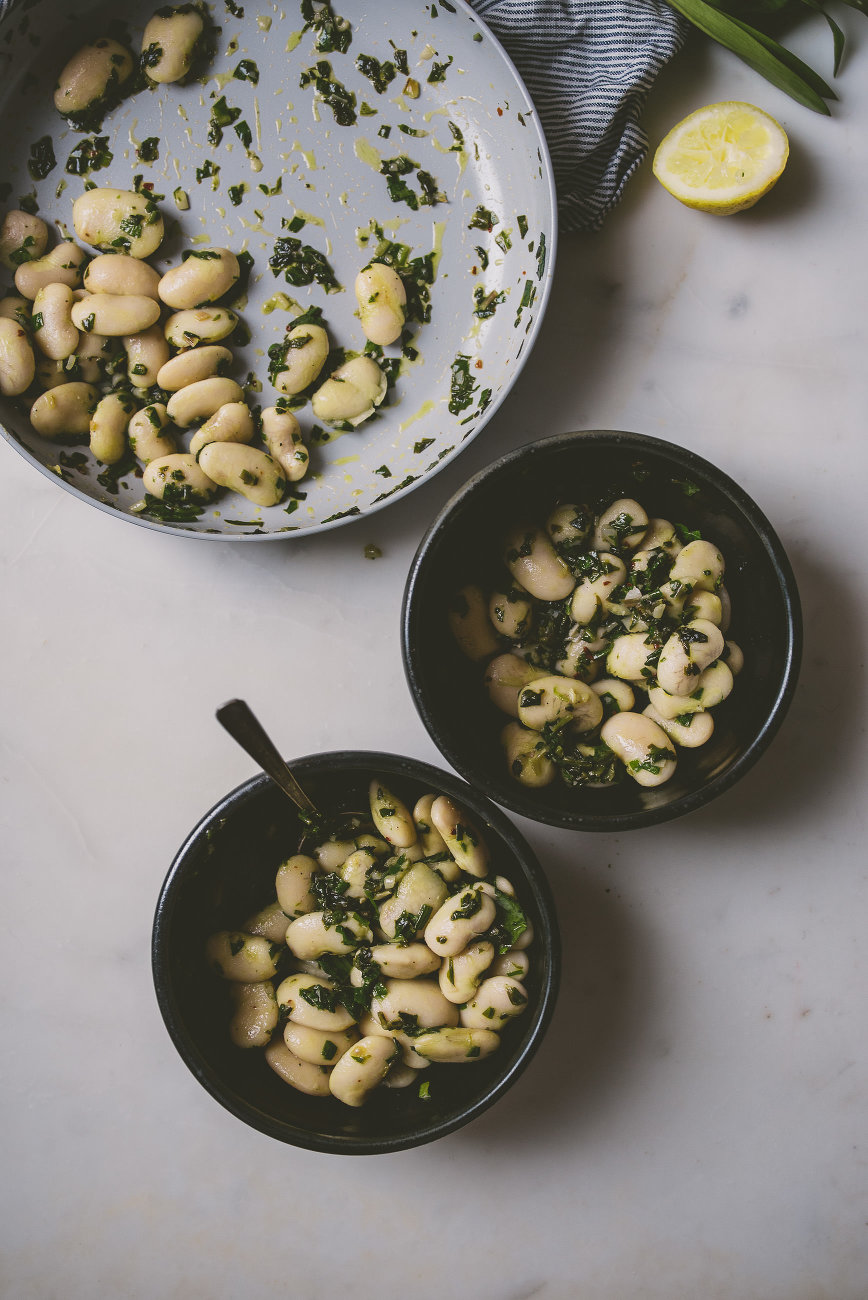 So, when GreenPan asked me to be a part of their 10-year anniversary campaign, "Healthy Cooking Starts with Healthy Cookware", I immediately said yes for two reasons: 1) healthy cooking is always a good idea and 2) I absolutely adore GreenPan. In fact, I've had a set of GreenPan for about three years now. And guess what? It's made guest appearances in my blog!!! My sister gifted me a set as a wedding present – the gorgeous Padova set, in a cream and pale blue. I've used the set since then as my go-to nonstick pans. See the pan used in making tea eggs and to cook chive boxes. For three years I've used GreenPan, and they have worked perfectly and efficiently, and the nonstick 10" frypan still lives on my stovetop. So, of course, when they reached out to me I immediately said yes!!!!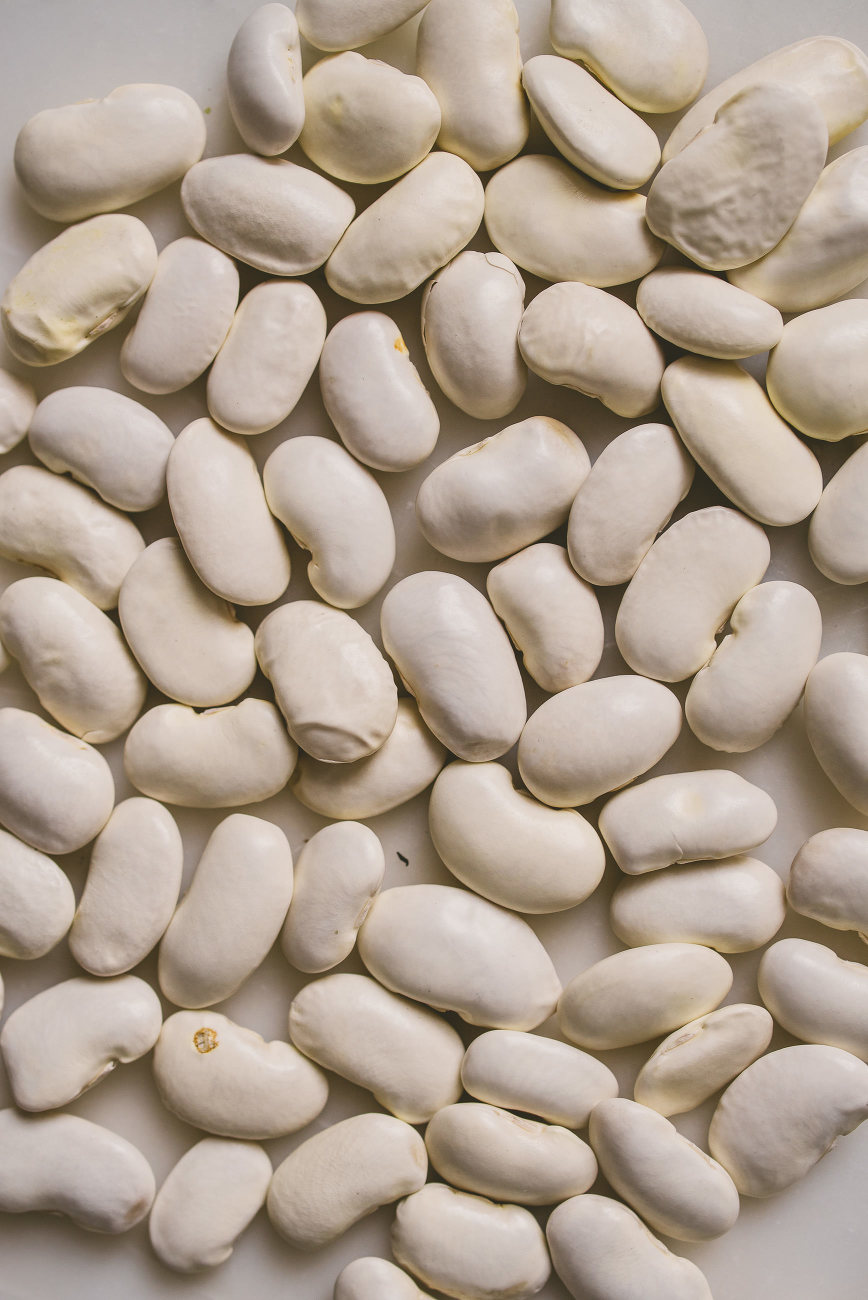 What is GreenPan? They're a special ceramic non-stick pan using natural materials. This means that the pan can be brought to high heat without negative consequences, and more importantly there are no toxic fumes. I grew up with my dad cautioning me about nonstick pans. If you heat them too much, the nonstick surface will peel and toxic fumes will be released, etc. These ceramic non-stick pans use a different technology, a healthy ceramic no-stick coating, and while the nonstick will inevitably fade in several years' time, there will be no peeling or flaking, and you can simply use the pans as you would an enameled cast iron pan. These pans can be brought to a high heat, which means you can sear foods and still have it be nonstick.
GreenPan is celebrating their 10th Anniversary with "Healthy Cooking Starts with Healthy Cookware" campaign. We've all seen a rise in healthy living and cooking, with more care and attention paid to what we put inside our bodies. What we cook the food with can be just as important, and GreenPan's ceramic non-stick pans are environmentally friendly as well as a very safe tool to cook with. GreenPan let me try out their Venice Pro set, a beautiful gray design with extra durability – it has a stainless steel body and includes glass lids, and I'm so excited to keep using it for years to come. And guess what? I'll be giving away a full set on Instagram in the next week!!!!! So make sure you are following me at @bliu07 so you can enter!


I'm so excited to share this recipe for giant beans with ramps, ginger, and lemon with you. The giant beans are so delicious and creamy, they really just need to be highlighted with a few subtle flavors. I first had ramps last year, and since then I have been waiting this whole year for them to appear. Since mid-April I have been abroad, watching my Boston friends' stories and posts about ramps appearing, and I was honestly quite paranoid that ramps would be all gone by the time I came back. I found them!!!! And I bought a LOT home with me. You can use all parts of the ramp – the bulb, the white part, the greens. Ramps are a part of the allium family and basically is garlic-chive-scallion all combined in one. Just a few ramps can provide so much flavor to a dish. Ramps are first fried in olive oil, and just that will infuse the oil with the fragrant ramp garlicky flavor.



This post is sponsored by GreenPan, as a part of their 10-year Anniversary Campaign. As ever, all opinions and thoughts are purely my own. Thank you so much for being a part of my journey and supporting the companies that support this blog! I can truly recommend GreenPan, as I've been using it myself for about three years now.
RECIPE: Giant Beans with Ramps, Ginger and Lemon
1.5 cups dried giant beans (corona beans), soaked overnight
juice of ½ lemon
1 bunch ramps, diced (white and green parts)
salt and ground black pepper, as needed
3 tbsp olive oil
1 tsp grated ginger
1 tbsp crushed red pepper
3 tbsp fresh parsley
Soak giant beans overnight, using a 3:1 ratio of water to beans.
Drain beans and place in a large pan (I used the Venice Pro Dutch Oven), and fill water up to about 2 inches above the beans. Bring to a boil, then reduce heat to simmer. Partly cover pan and let cook until tender, around 1-2 hours. Interior should be soft and creamy but not mushy. Remove from heat and let cool in cooking fluid. While cooking, check pan periodically to ensure water has not dipped below the level of the beans. If so, add more water.
When beans are ready, heat olive oil in a nonstick pan at medium-high heat. Add in ramps and cook for 1-2 minutes, until fragrant. Turn heat down to medium-low and cook another 3-5 minutes. Add in crushed red pepper, lemon juice, and grated ginger and cook another minute or so.
Drain beans (but reserve stock for another use!), and place in pan. Turn off heat and toss until giant beans are well coated with ramp-olive oil. Season with salt and pepper to taste.