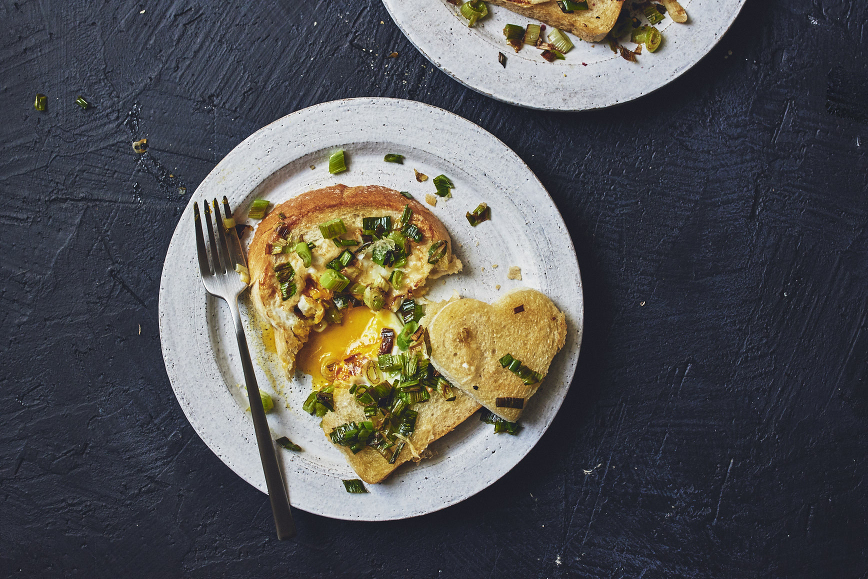 This recipe came together in the simplest, most joyous of ways: with a friend, with limited supplies, in a foreign kitchen. I was in Lummi Island with dear Alana for a much anticipated workshop with my photography idols, Gentl+Hyers. We were placed in a beautiful farm away from the other attendees, and on the way to the island we brought with us some basics for breakfast: egg, coffee, bread, yogurt, and scallions, because one can always use scallions, no?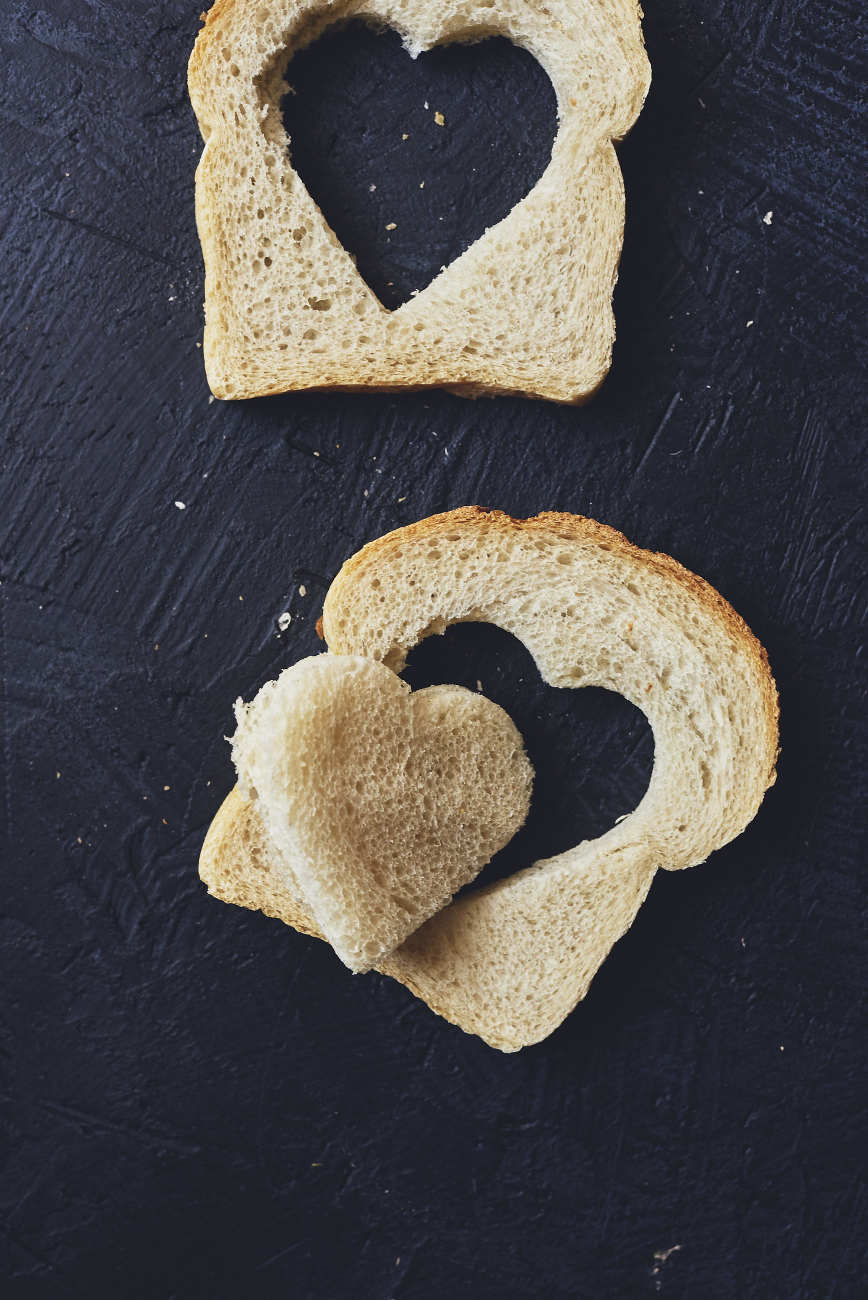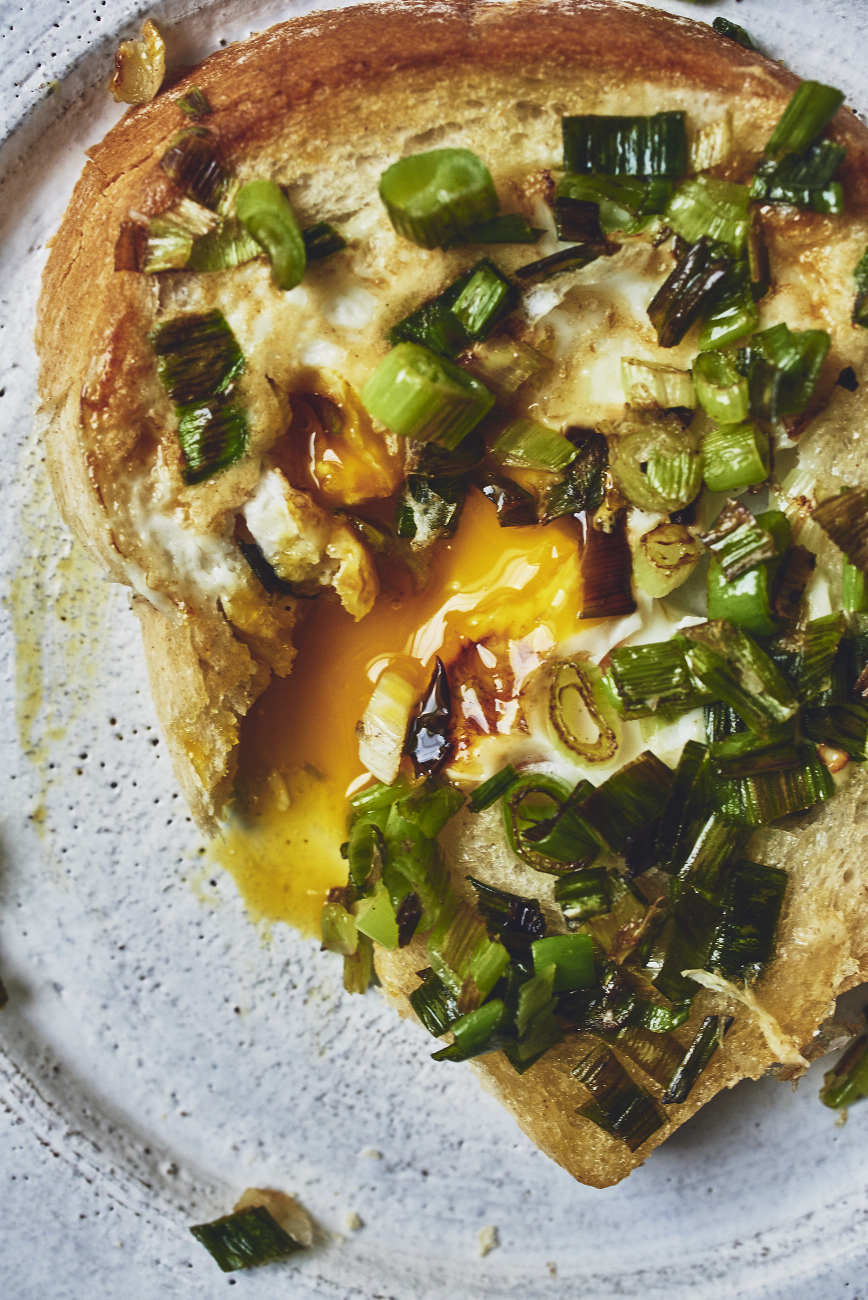 The first morning we made plain old egg in the hole, using a glass cup to make the hole, and it was super satisfying. I always feel like protein is a must for breakfast, it's our sustenance to start the day, after all. The rest of the meals were at the lovely workshop (FULL POST LATER!!!), so on the last morning, we still hadn't used the scallions! So I decide to do what I always do with excess scallions: scallion oil!! I whipped up this very simple spontaneous dish and it was actually really delicious, so I had to put it up because everyone needs to make this easy breakfast.

See other scallion oil recipes here:
Caramelized Squash with scallion oil / Duck fat scallion oil noodles
RECIPE: Scallion Oil Egg in the Hole 
serving: 2
2 slices bread, center cut out in a circle or heart – I use cookie cutter but you can also use a cup
2 eggs
3 stalks scallion, chopped
2 tbsp olive oil (or butter)
salt, pepper
In a non-stick pan, heat oil over medium heat. Add half of the chopped scallions in and let cook for a minute. Spread scallions out a bit so that they are even over the surface of the pan. Place bread over the pan and press down so the surface touches the pan. Carefully crack egg in the hole.
After cooking for another few minutes, add some more oil or butter if you want (optional), and then gently flip. this is the hardest part – make sure your egg is cooked enough that you can flip it. Cook other side just for a few seconds (or minute if you like your egg not so runny), and transfer to plate. Scoop up the remaining crisped scallions into the plate.
Repeat with other slice of bread.
Enjoy!!!! Season with salt and pepper if you want!