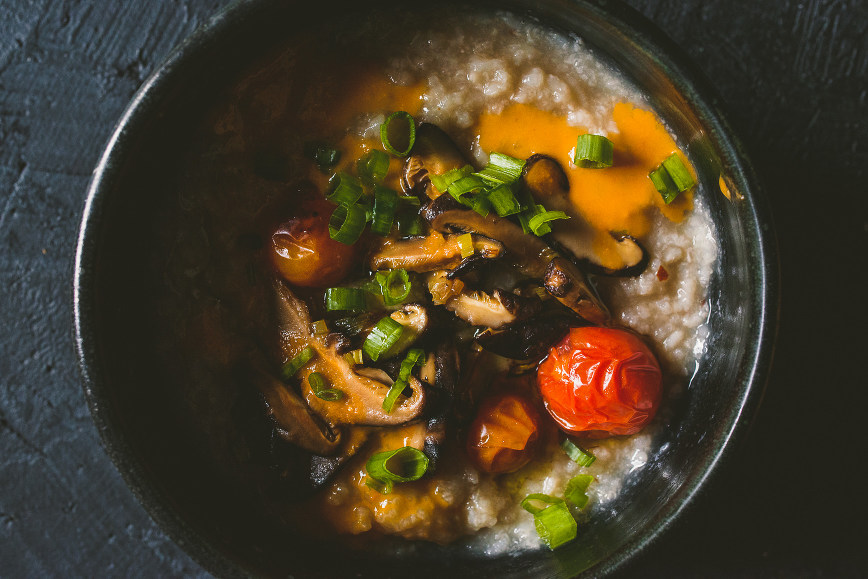 The summer passed incredibly quickly, and somehow it's fall!! I walk to the market and I see pumpkins and squash popping up, cheerfully pushing aside all the corn and tomatoes, all the products of summer I feel like I didn't even get a chance to embrace, and I feel like scooting them off the table, to wait, until I'm ready. But of course, that's not how it works.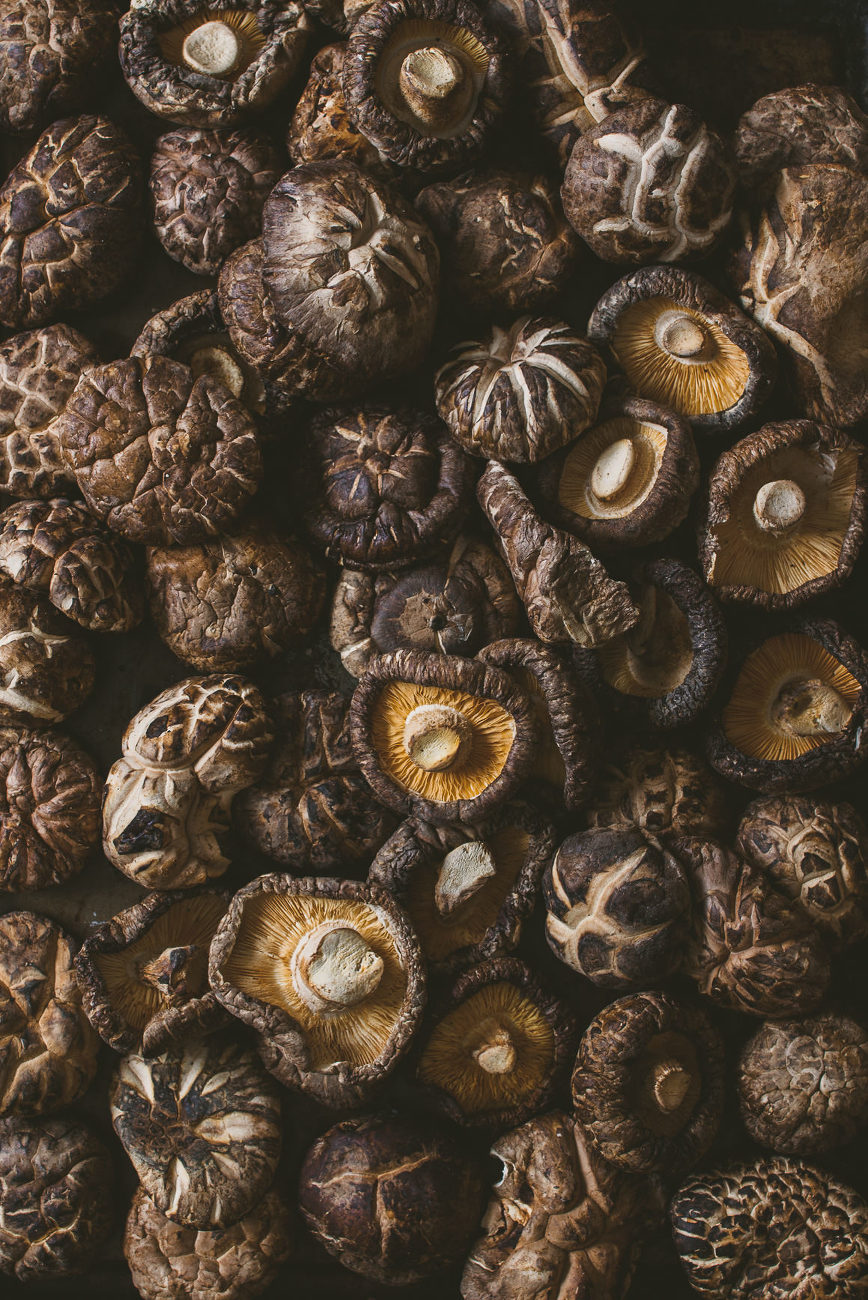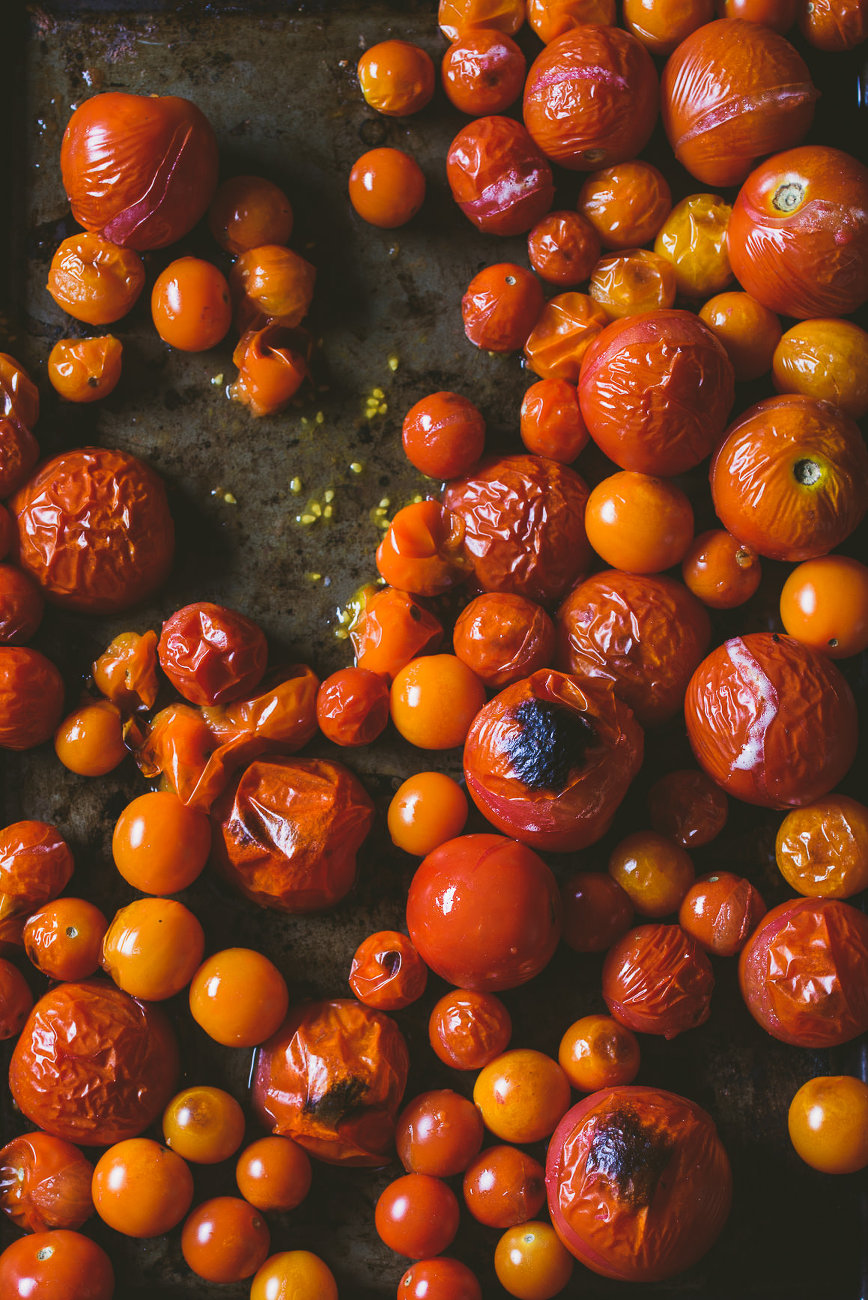 This recipe celebrates the transition of seasons, a mix of comfort and vibrancy. CA Olive Ranch challenged me to create something using kitchen staples, as olive oil for sure is a staple in my kitchen, and I immediately asked myself, "what dishes do I make without a recipe?". It feels odd to write down a recipe for this non-recipe-esque dish, but it did help to quantify and ask myself what proportions I use. I remember when I first started the blog and really wasn't familiar in the kitchen, I definitely needed the quantities and step by step. I like to think that I grew my skills in the kitchen partly due to this blog, as this blog challenged me to experiment, to cook a LOT (recipe testing is no joke), and now I almost never use recipes in the kitchen!!!!! Unless I'm cooking from a cookbook :), or baking.


Kitchen staples for me include olive oil (duh), sesame oil, aromatic dry spices/herbs, grains, sauces (like soy sauce, black vinegar), sugar/salt/pepper etc, and some seasonal produce! The pantry items are consistently restocked, and the produce changes as I go to the market. I decided to whip up a dish that is, for me, the epitome of comfort. When I'm not craving pie or dessert-type comfort food, I want a bowl of hearty congee. The beauty of congee (or what we call just "Zhou" 粥) is that you don't need a recipe, you can do whatever you want to it, and it's filling. (in fact, check out this super autumnal honeynut squash congee from last fall)
For this, I spiced it up with a charred tomato oil (that you can jar and use in other dishes, you're welcome), and my "secret ingredient" to this congee is using dried shiitake, for both stock and topping.
Let's hold on to the last remnants of summer – I'm eating those beautiful ripe tomatoes almost every day, and those little cherry tomatoes make truly wonderful snacks. The oil is really easy to make – simply broil them until they're blistered and charred, then mix with some roast garlic, a good quality olive oil like CA Olive Ranch, and blend. Strain. Drizzle over anything like you would olive oil.





Now let's talk about the dried mushrooms. I keep a jar of good dried shiitakes in a jar in my kitchen at all times. It's one of those ingredients that can be used in so many dishes that it's constantly being restocked. Let me list a few: ramen. soup. congee. sticky rice. risotto. The reason I use dried mushrooms is that you can easily get a mushroom stock, packed with umami, just from prepping the mushrooms. Rinse dried mushrooms thoroughly, then pour hot water over them, in a bowl. Let sit for 20-30 minutes, and then when they're soft enough to cut through (but not like mush), the mushrooms are ready to use, and save that stock. I love when you get a byproduct of flavorful stock just by prepping – bean stock actually comes to mind (who else saves bean stock?!). The stock is used to cook the rice, and the mushroom flavor truly permits throughout the dish, so that every bite – even the bites without ANY topping – is cozy and mushroom-y. For those who do not like mushrooms, this is probably not your dish!







This post is sponsored by california olive ranch. All opinions expressed are purely my own, as always. Thank you so much for supporting the companies that support this blog. 
---
RECIPE: Shiitake Mushroom Congee with Blistered Tomato Oil 
Note: the congee is a very forgiving recipe. If you want a thicker congee, add less water. If you want a thinner one, add more water. If you want chewier rice, then cook for less time. If you want a mushier rice, then cook for more. Simple :). Just be sure to stir every once in a while to prevent sticking to the pan.
1 cups ripe cherry tomatos
3 garlic cloves
2 cups olive oil
pinch crushed red pepper flakes
In a broiler set to high on the highest rack in the oven, roast until tomato skins are charred and blistered, around 6-7 minutes. Rotate 2-3 times during the process.
Process oil, cloves, red pepper flakes, tomatoes in a blender until chunky puree forms. Let sit 1 hour.
Strain and transfer to an airtight container.
mushroom congee
~ 7 cups water/mushroom stock
1.5 cups dried shiitake mushrooms, soaked in hot water for 30-35 minutes.
1 cup jasmine rice, soaked for 30 minutes
fresh scallion, chopped
1 tsp sliced ginger
Bring mushroom stock + water, rice, salt, ginger to a boil, then reduce heat to simmer.
Simmer for 1 hour until your desired consistency. Stir once in awhile to prevent sticking to the bottom of the pan.
Meanwhile heat up oil and cook mushrooms to your preference – I like a quick sautéed with scallions, salt, pepper, and a splash of soy sauce.  Remove from heat. Add to a bowl of congee and top with fresh scallions and a healthy drizzle of blistered tomato oil.