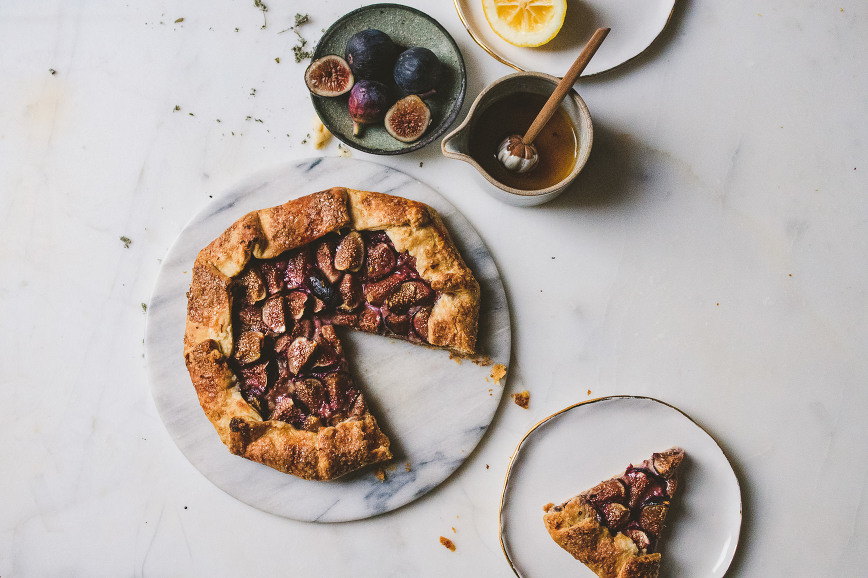 These days, I'm sort of embarrassed to say that I don't read cookbooks that much anymore. I used to, but since blogging my cookbook collection has increased significantly, and there just isn't time to sit down and read through them all, unfortunately. However, receiving my dear friend Lily's cookbook, Kale & Caramel: Recipes for Body, Heart, and Table, I found myself actually reading through it, savoring the essays and stories she tells. The food, of course, is beautiful and I've bookmarked more than I can make in the near future, but her lyrical, warm, heartfelt writing spoke to me, and actually it's inspired me to start reading cookbooks again, as a way to hear the voice of the author, to learn more about what the cookbook is about. So thank you, Lily, for the beautiful book with so many recipes to try, and for re-inspiring me to read cookbooks again.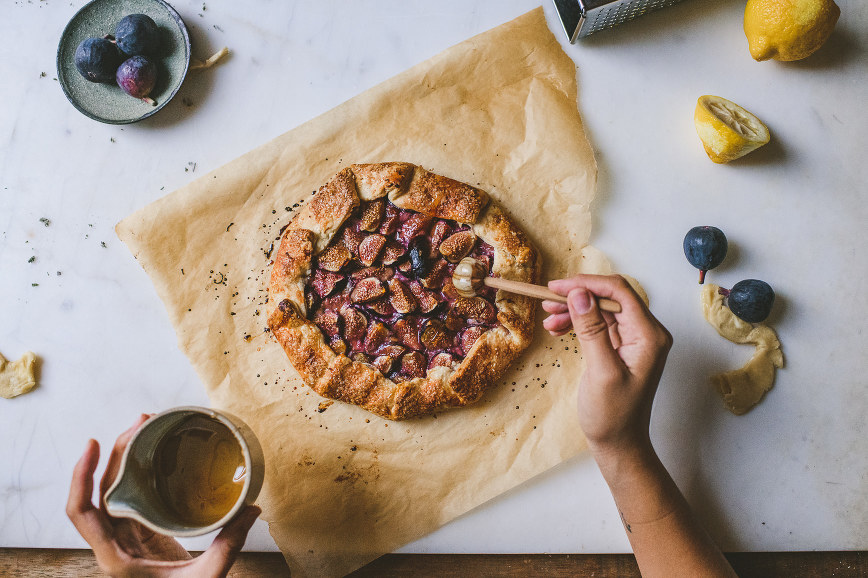 an exciting bit of news:
I started a new educational channel called Patreon. This space is really a portal, a forum where I can post tutorials, step-by-steps, reviews, and share my creative process – whether it be from the start of setting up a shoot, the gear, the actual shooting, or post processing. I teach photography workshops all over the world, but I've found there are topics, processes, etc that don't make it to the main roster (there's soooo much to teach), so I'd love to provide that here. Plus, I can't teach workshops forever, and this will be a permanent home for lessons and teaching content. Once you join, you actually automatically get access to ALL previous content. Currently on Patreon:

a foundation preset for LR!!!! I love seeing some of you use it and tag me, share with me what you've done with it to make it your own.
adjustment presets – one-click wonders to reduce blues, de-orangify, grain + sharpen, etc, that speed up our editing processes.
D850 review and why it's our miracle camera.
full, updated stop motion!
studies in natural light! MORE COMING!
It's kind of my way of creating more meaningful content, especially to those interested in workshops and learning more about photography. By becoming a patron, you're basically saying, "I support you". Thank you, dear patrons, and I do take topic requests :).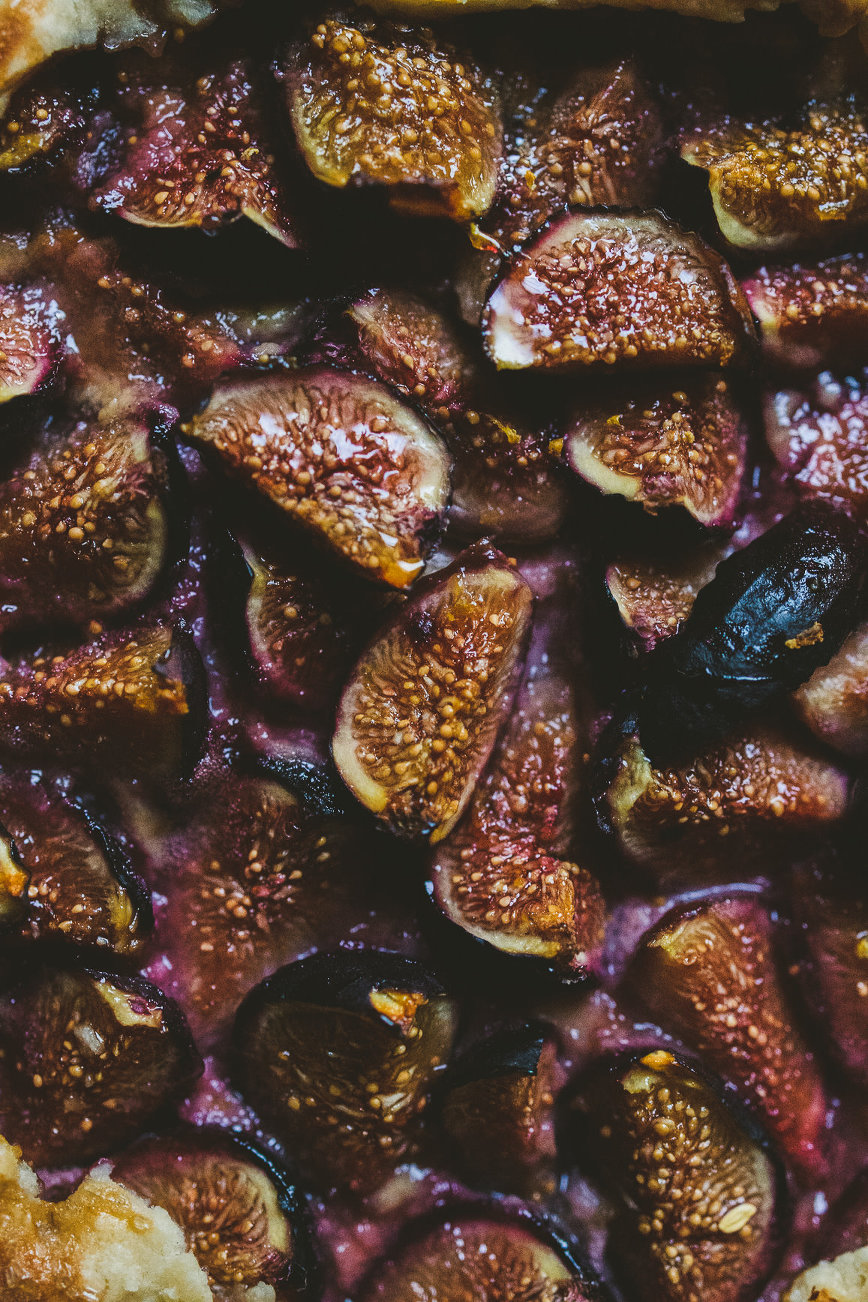 This galette is everything you want in a dessert – simple and non fussy in presentation yet layered with flavors that elevate the galette to something more. It's got a layer of honeyed ricotta under a bed of lush figs, with a scent of thyme that is absolutely dreamy. When made this and ate it with friends, I thought, Lily did it again. I've bookmarked so many recipes to try out from this book.
RECIPE: Fig + Honeyed Thyme Ricotta Galette
from Lily's beautiful book, Kale & Caramel: Recipes for Body, Heart, and Table
Notes: I used the galette recipe I've used for ages, the one you can find here, but I've also provided Lily's recipe for the pastry crust:
Pastry Crust
1 1/4 cups pastry flour, plus more for rolling
3 tbsp granulated sugar
1/4 tsp sea salt
8 tbsp (1 stick) salted butter, chilled
2-3 tbsp ice water

Ricotta Custard
1 egg
1/3 cup whole milk ricotta
2 1/2 tsp honey
2 1/2 tsp granulated sugar
1 tsp lemon juice
1/2 tsp pure vanilla extract
1/2 tsp fresh thyme leaves
1/2 tsp lemon zest

Fig and Honeyed Thyme Filling
4-5 large ripe figs, sliced to create 1/2 inch wedges
1/2 tsp fresh thyme leaves
1/2 tsp lemon zest
honey, for drizzling
For the crust: At least 30 minutes in advance, mix the flour, sugar, and salt in a bowl. Cut the butter into small pieces (or grate), and use a pastry cutter or fork to work it into the flour mixture until it's almost fully incorporated. Add 2 tablespoons of the ice water (you can add more later if need be) ad work the dough for just a few moments more until it is smooth and cohesive. Add another 1/2 to 1 tablespoon ice water if the dough is too dry or humbly. Form into a disk about 1/2 inch thick and cover in plastic wrap. Place in the fridge.
Make the custard: Separate the egg yolk from white, reserving egg white in a bowl in the fridge to use on the crust later. Mix the egg yolk with ricotta, honey, sugar, lemon juice, vanilla, thyme, and lemon zest in a small bowl with a whisk or spoon until fully incorporated. Cover with plastic wrap and place in the fridge.
Assemble galette: Preheat oven to 400F. When dough has chilled for at least an hour, remove it from the fridge and lightly dust a piece of parchment paper with flour (dough will stay on this parchment paper for baking, so it can be as big as the baking sheet you'll bake on.) Begin to flatten the disk of dough by tapping its surface in a circle with the rolling pin – flattening it out as you go. Roll out to 1/4 inch thick. Place parchment paper and the rolled dough onto a baking sheet.
Spread ricotta custard in a circle in the center of the dough, using the back of a spoon to distribute it evenly, leaving a 1.5-2″ perimeter of dough that will fold over the filling.
Arrange the fig slices in concentric-ish circles starting in the center and filling in the space as you work your way out to the edge of the custard. Sprinkle with the thyme and lemon zest and drizzle with honey. Then fold in the edges of the dough, layering sections as you please. Make sure there are no tears or gaps to prevent leaking.
Lightly beat the reserved egg whites and brush it on the exposed dough. Bake for 35 – 40 minutes (checking at 30 to estimate remaining time), until top is golden brown and bottom is starting to caramelize.
Cool for 10 minutes, then serve! Enjoy!