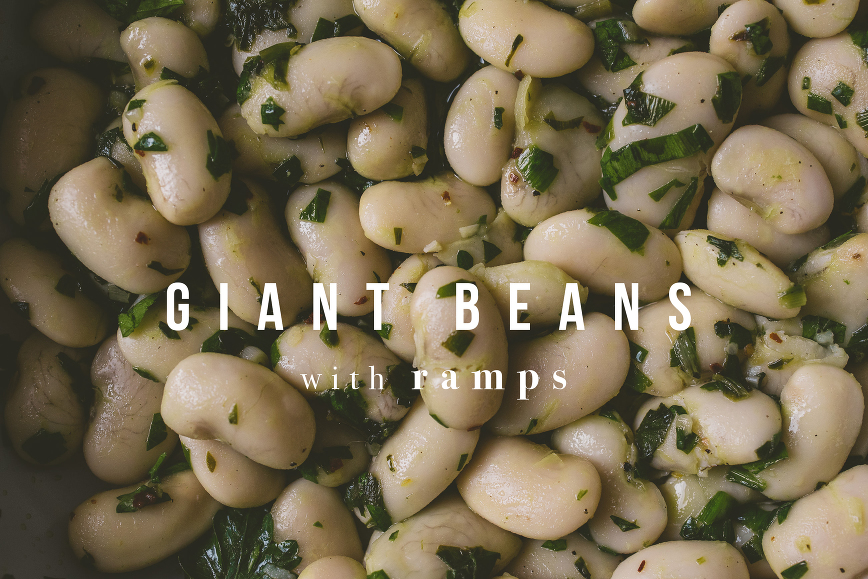 After a week in Crete, Greece, eating the Mediterranean way, with fresh, seasonal ingredients and simple but wonderful flavors, all I wanted to do was get back into the kitchen and cook simply, highlighting the ingredients without masking the flavor with heavy sauces. My workshop in Crete, Greece, was on Milia Mountain Retreat, a truly fantastic eco-retreat completely living off the land. They grew their own produce and go foraging for greens, so that the menu changed everyday based on what was available. We also had legumes at almost every meal, and I already know this is life-changing for me. I never cooked with beans much, and growing up we didn't eat too many beans, but in Greece we had giant beans with tomato sauce, black eyed peas in salads, lentils in salads and soups – literally every meal had a dish with beans. Plus, they're incredibly nutritious and filling. I had a week in Boston before I had to take off for Japan (where I am now, hello from Kyoto!!), and I was itching to get in the kitchen to play with beans, namely giant beans with ramps!!!
The bean that I truly fell in love with was giant beans. A little smaller than the size of a quarter, these giant beans are creamy. They're not crunchy beans or mushy. They will melt in your mouth with all the flavors you've melded into them, and I could literally eat just a bowl of it as a meal. In fact, after cooking it in plain water, I snuck 4-5 beans (without salt!).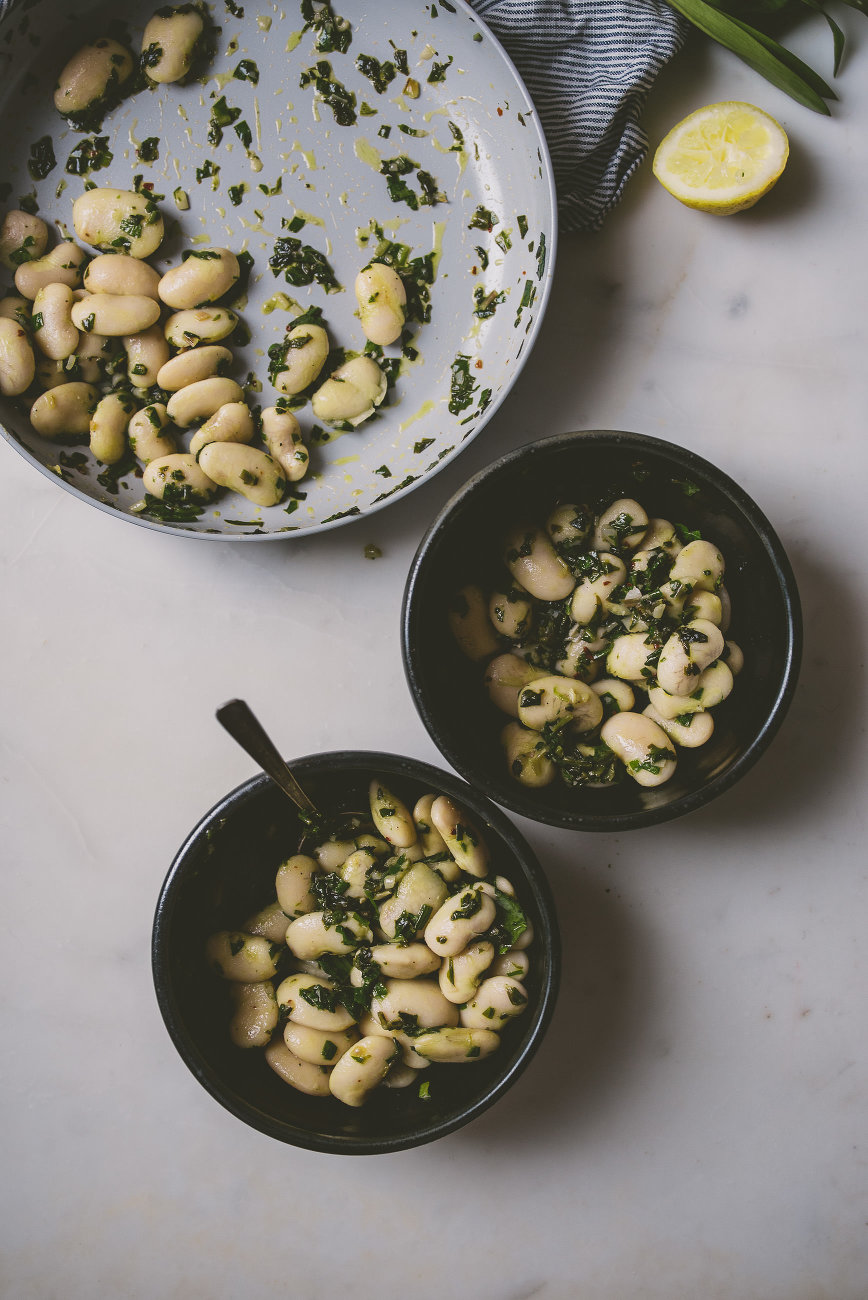 So, when GreenPan asked me to be a part of their 10-year anniversary campaign, "Healthy Cooking Starts with Healthy Cookware", I immediately said yes for two reasons: 1) healthy cooking is always a good idea and 2) I absolutely adore GreenPan. In fact, I've had a set of GreenPan for about three years now. And guess what? It's made guest appearances in my blog!!! My sister gifted me a set as a wedding present – the gorgeous Padova set, in a cream and pale blue. I've used the set since then as my go-to nonstick pans. See the pan used in making tea eggs and to cook chive boxes. For three years I've used GreenPan, and they have worked perfectly and efficiently, and the nonstick 10" frypan still lives on my stovetop. So, of course, when they reached out to me I immediately said yes!!!!