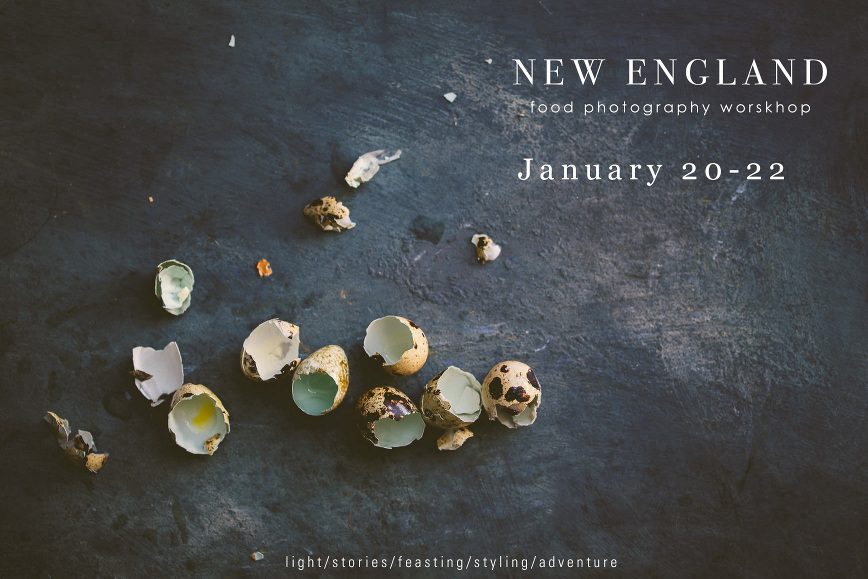 New England Food Photography Workshop
3 days of intimate, hands on lessons, examining what exactly makes an intriguing food story, amidst sweeping ocean views, a woodsy sanctuary, and tucked away in a mid-century modern farmhouse.
Sold out!!! Thank you! 
Since my last New England workshop, I've received so many requests for a New England workshop, and here it is!!!!! Join Krissy of Cottage Farm and I in Rhode Island in January, and we'll spend a weekend tucked away on a gorgeous bird sanctuary, with epic ocean views. It's the perfect getaway for creativity and inspiration, and we'll go over how to use your camera, the technical side, and have plenty of opportunity for hands on styling and photography.
The days will be dedicated to learning and exploration, but we'll gather around for dinner and spend the evenings sharing experiences, having warm conversations, and get to know one another (one of my favorite parts about these workshops). We'll be in the middle of a New England winter, so we'll huddle inside with cozy blankets and mugs of mulled wine and hot cider, and chat.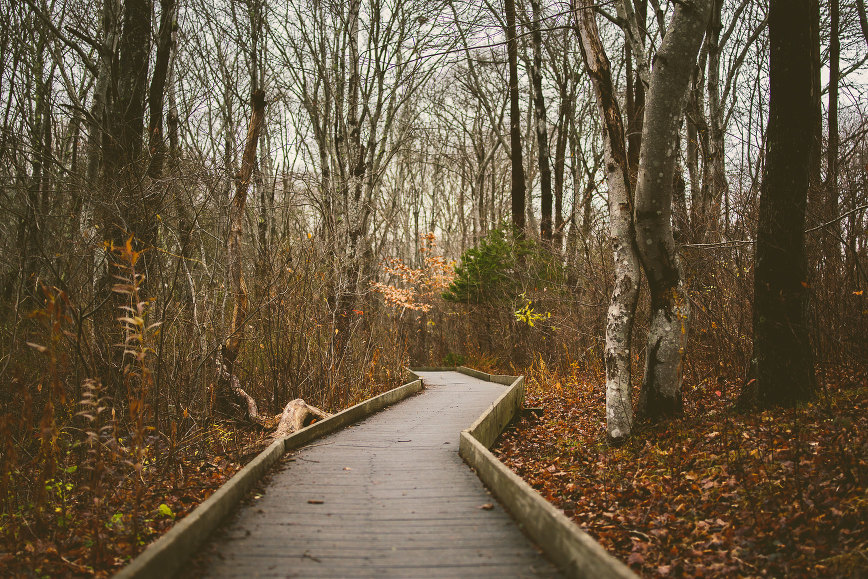 ---
Workshop highlights
Live Storytelling / We'll put together beautifully styled food stories and demonstrate how we choose a shooting space, how we select props to fit the scene.
Incorporating the Human Element / A huge part of our work is including the human element in our food stories. We'll talk about how we accomplish this – what our setup looks like. We'll have opportunities for you to capture those action shots that add so much life and movement to a photo.
Still Life / One of my favorite scenes to execute, we'll gather some intriguing ingredients and use these to take a step back and focus on light and composition.
Lightroom demonstration & preset building / I cannot emphasize enough the importance of editing and therefore creating a consistent look – your personal style. Styling and light are important to building your style, but the editing is the last "stamp" you have to make that photos yours. We'll sit down to a collective lightroom editing session, where we'll talk about post-processing and how to develop your own preset to get the look you want consistently.
Photo lessons / Naturally, before we dive into styled scenes and shoots, we'll cover the basics of photography to get you comfortable with manual mode (aperture, ISO, shutter speed).
Explore / This farmhouse is on a bird sanctuary, with its own garden, a chicken coup, bee hives, and miles of beautiful trails. Just look at the photos below – we'll definitely have a walk with a naturalist, and we'll talk a little bit about shooting outdoors.
Marketing / We'll have discussions on blogging, blog sponsorship, and how to navigate the murky waters of Instagram and create a consistent feed to showcase yourself and your brand.
Reflection / An important part of any design or artistic process is reflection and critique. We'll showcase our work and encourage the camaraderie of collective critique, examining our personal preferences and what our eye is drawn towards. We'll reflect on our work and by doing so, evolve our creative process and find inspiration from each other.
---
Workshop Details

January 20-22, 2017
Middletown, Rhode Island
Ticket Options:
SOLD OUT!
Included:
all lessons and discussions
2 nights lodging, 2 dinners, 2 lunches, 2breakfasts
welcome gifts
other drinks and bites during the workshop
activities / excursions
Nearest Airports:
Providence, TF Greene, and Boston Logan
*Please note that airfare, transportation to and from workshop are not included in the ticket price
*bring your DSLR and laptop if you wish to participate in photo and editing sessions
REGISTER: To reserve your spot, email  krissyoshea@gmail.com, and feel free to email me at bettysliu07 [at] gmail.com if you have further questions!
Initial payment of 50% is needed for registration and a final payment will be due January 6, 2017.  Due to the nature of this workshop, this workshop is nonrefundable. Workshops have sold out extremely quickly in the past, and there are limited spots, so make sure to snag your spot now!