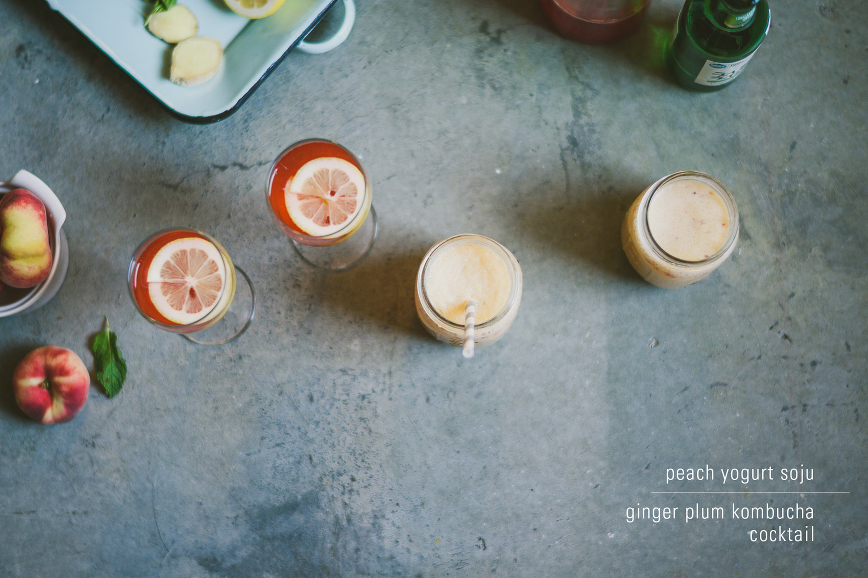 #DRINKTHESUMMER – Possibly the funnest hashtag party, ever, wouldn't you agree? This came at the perfect time – Boston is heating up in a big oven and I was just starting to play around with my mason jar shaker for some cool, refreshing cocktails. I don't actually drink too much, but occasionally I will have one cocktail. My husband is the real drink appreciator, so I was happy to greet him after his surgery shift with TWO cocktails. You read that right – I became so wrapped up in creating summer appropriate cocktails and so fired up by this virtual collaboration (bloggers are the best – who else gets so excited about making cocktails??) that I couldn't let two ideas go. So, I made both, because they're both incredibly simple. In fact, if I just posted one cocktail recipe I would almost feel like I'm cheating you guys. That's how simple these cocktails are.
Read on for the recipes for peach yogurt soju and ginger plum kombucha cocktail.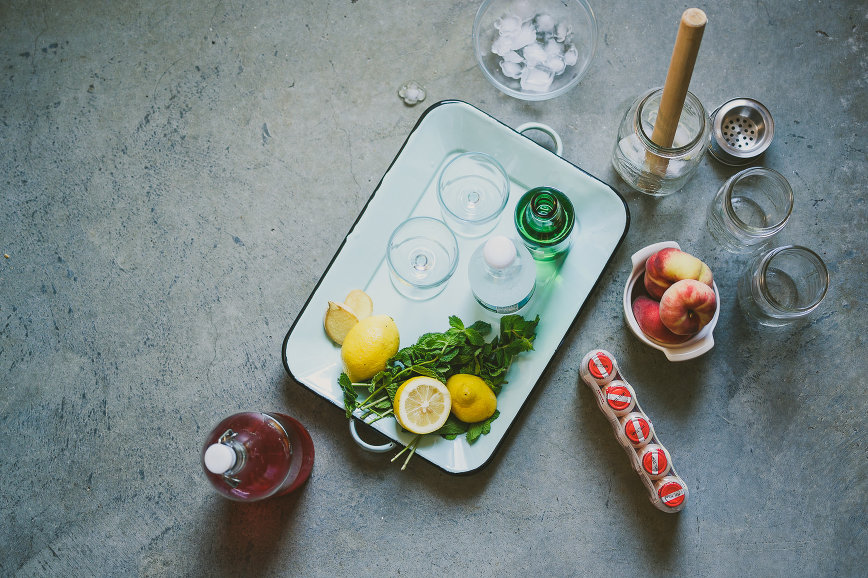 In the meantime, I just wanted to say that we have two spots still open for our food photography and styling workshop at the end of October in New Hampshire. We'll also be exploring sourdough bread-baking and going foraging for mushrooms 🍄🍄🍄😋. It's going to be a great autumn getaway!! See more here: http://www.breadandbarrow.com/table-sharing/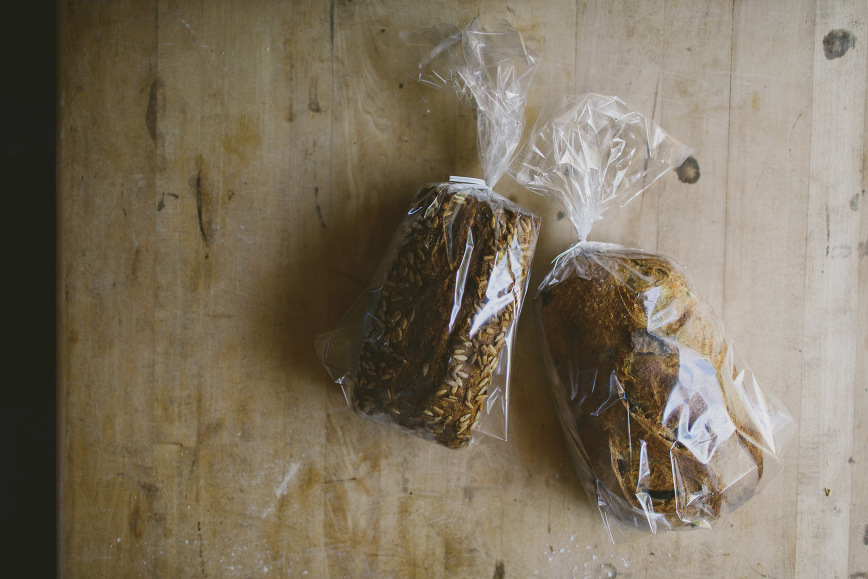 I told Alex this was not happening every day, but he happily slurped up the yogurt soju and kombucha cocktail with dinner, a perfect way to unwind after a surgery rotation. This is part of a virtual blogger drink party, so be sure to check out everyone else's concoctions, listed at the end of the post!!! A huge thanks to Sherrie and Renee for putting this awesome party together!! 


Peach Yogurt Soju
I have fond memories of this drink. Way back when I first started drinking, I hated the taste of alcohol. My palate was super unrefined and I gagged at whiskey and bourbon. It was New Years Eve and I was back home in California with my sister and our best friend. We decided to stay in and have our own private celebration. We made yogurt soju. A quick trip to the Asian market and we had a pitcher of lovely yogurt soju. Have you ever had "Asian yogurt"? I think they are called Yakult, but they are easily distinguishable by the bottle they are stored in, and there are many brands of this yogurt in the markets. They are tiny, cute, and covered by a foil lid. This was the drink (nonalcoholic) of my childhood. We would take these bottles and freeze them, then suck on it as it melted. Yum. Sometimes frustration would build up and I'd smash it until the icy chunks fell out. But anyways, this contributes to the main taste of this cocktail. Honestly, this is probably an unsophisticated cocktail that most would turn their nose on, but it's fun! It's so refreshing when ice-cold and the addition of fresh fruit makes it even better.



---

Ginger Plum Kombucha Cocktail
If the previous cocktail was the unrefined cocktail, then this will be the foil. A smooth, refreshing, tangy, sophisticated kombucha cocktail. Haha, I'm giggling as I write it, because it's a super easy cocktail too! Muddle ginger with ice, mint, and lemon juice, then pour vodka + kombucha, and shake. I had a mini fiasco when making this. Somehow the lid slipped off and cocktail splashed EVERYWHERE. I was shocked and angry. But then I remade it and sipped on one while photographing the rest and everything was OK. You can find the how-to for homemade kombucha here. I used my plum kombucha and it worked really well. Even my husband, who actually does not like kombucha, enjoyed this cocktail. The vodka probably did it for him… xD




---
#DRINKTHESUMMER 


RECIPE: Peach Yogurt Soju
makes 2
1 cup soju
1 cup Yakult / Asian yogurt
lime-flavored club soda
1/4 cup pureed fresh peach
1| Place everything except club soda in a cocktail shaker and shake well.
2| Pour into vessels
3| Fill with club soda and stir
RECIPE: Ginger Plum Kombucha Cocktail
makes 2
Crushed ice
6 tbsp Vodka
7 tbsp Homemade kombucha
2 dash bitters (citrus is best)
Mint
Juice of one lemon (1 tbsp)
1" peeled fresh ginger, chopped roughly
1| Place the ginger, mint, lemon juice at the bottom of a cocktail shaker and press with a muddler, or a blunt-end kitchen utensil. I used the end of my Chinese rolling pin and it worked really well.
2| Fill the shaker with some ice.
3| Add the kombucha, vodka, and bitters. Shake vigorously and then pour into prepared vessels. Top with lemon slice and mint leaves. Serve cold.