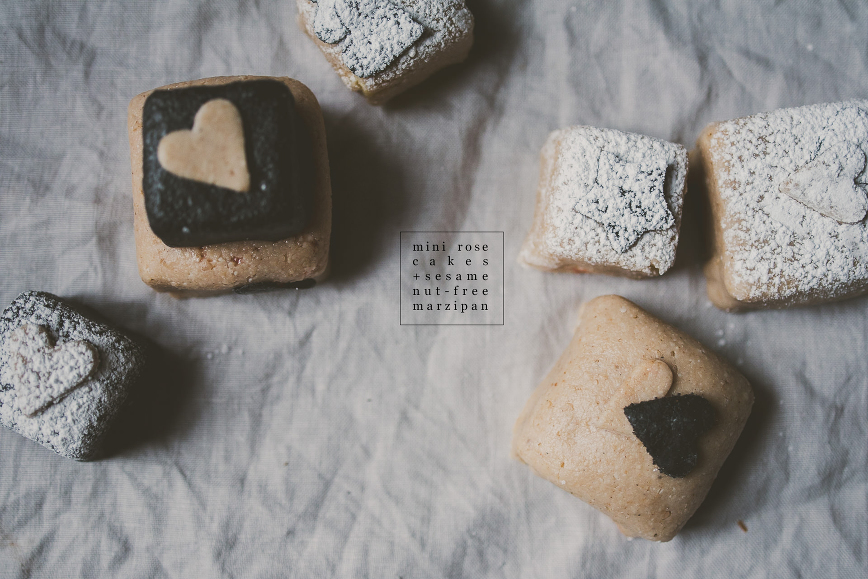 Whenever I visit home, I always have to sit down at the harp and play a few pieces. I'm always home for the Christmas holidays, so usually my Nutcracker score is out, and I'm warming my fingers with the famous solo cadenza of the Waltz of the Flowers. If you're not familiar with Nutcracker music, the cadenza is the intro to the Waltz of the Flowers, and the orchestra is entirely silent, except for the magical build and ebb of harp. It's actually a pretty simple cadenza, technically, but it grabs you in a way that makes this one of the most famous harp solos written for orchestra. When I was performing it with the orchestral pit for the Nutcracker, I memorized it (of course), so I could focus fully on the music, the notes, imagining the solo performance going on above the pit. During one performance, as I was finishing up the solo and (I imagine) the dancer is finishing up her performance, the fake snow that's supposed to slowly float down, burst out of its bag with vengeance and simply rained down in one, giant fluffy mass. Thankfully, nobody was hurt, but needless to say it was such a surprise! The pile of fake snow hit the stage and then began to pour into the pit, like a mini fluffy waterfall. The orchestra continued without a hitch. The music continued, the dancers did not have a single hiccup, as if nothing had happened. I felt the music soaring through the orchestral pit, through the dancers, and into the audience – with unity, with a singular goal – magic. Now I can't listen to the Nutcracker without the feeling of elation and a wide grin. So, when Molly and Alana invited me to join a marzipan party and listen to the Nutcracker, how could I say no?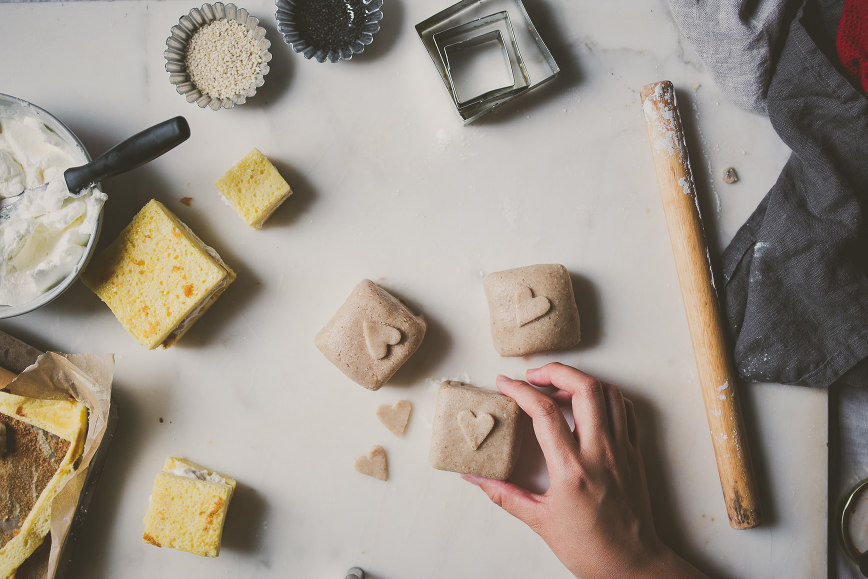 By the way – still two giveaways going on. A giveaway for Wolf Gourmet's high-performance blender ends tomorrow night, and if you're into fermentation, I'm giving away a fermentation crock on Instagram!!! More giveaways coming up next week to celebrate the New Year. Happy holidays everyone!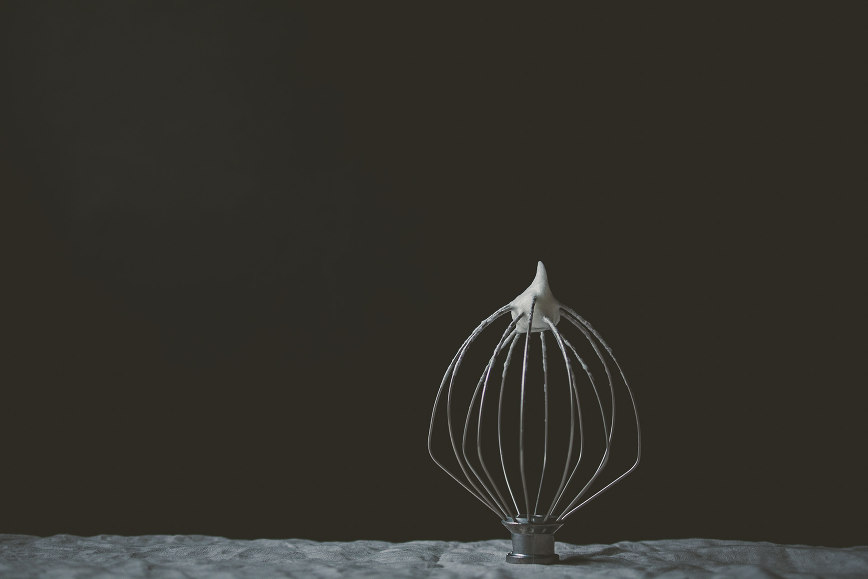 I seem to be obsessed with sesame this winter. I made black sesame tarts and talked about my allergy to tree nuts a few weeks ago, and then to continue with that theme, I made white sesame milk, a delicious, creamy, drink that is my answer to nut milk. This past weekend I was in New York for a few days and I went to Morgenstern's for a couple of scoops and I tried their sesame caramel with sesame honeycomb, a dynamite combination – I loved the nuttiness of sesame with caramel, and I must make something like that soon! I'm overdue for an ice cream post, anyway. I already knew I was going to participate in this epic #marzipankiki party, but how, when I'm allergic to most tree nuts? Lily made a wonderful pistachio marzipan ice cream, which I actually can eat (oddly, I only show erythema for pistachio on the allergy skin test, which means I am sensitive but can still consume them – I don't feel any reaction when I eat pistachio. For every other tree nut, I show both wheal and erythema) but again, I wanted to make something universal to tree-nut-allergic folks. Marzipan is traditionally made with ground up almonds, which is why marzipan never crossed my mind as an option to decorate cakes with or make cookies. However, I saw this as a challenge, and I decided to turn to my go-to – sesame seeds. I ground them up into a meal and then used the instructions for a basic marzipan in making a log of sesame marzipan. I couldn't resist using both black sesame and white sesame for two colors and shaped them around mini cakes, using Molly's mini cake method!


The result? Utter delicious sesame marzipan. Admittedly, since I've never had real marzipan, I can't say that this is a 1-1 replacement. I'm calling this pseudo-marzipan, because it looks right (Alana confirmed this!). It rolls out well, shapes well, and tastes delicious – so I'm sharing this with you all today!






---
Hop on over to the rest of this #marzipankiki party –
Lily – Cardamom Pistachio Ice Cream with Rose Marzipan Swirl
Molly – Macademia Marzipan Balls
Stephanie – Marzipan Chocolate Chip Cookies
Michelle – Swedish Marzipan Cream Buns
Alana – Amaretti morbidi
Beau – Cardamom Skillingsboller 
RECIPE: Sesame Nut-Free Marzipan Rose Mini Cakes
sponge cake from here
Rose Sponge Cake
1 cup (120g) cake flour, sifted
5 g baking powder
10g (2 tsp) rosewater
pinch sea salt
5 eggs, separated
110g sugar
45 ml whole milk

Whipped Cream
1 cup heavy cream
4 tbsp powdered sugar + more for dusting
½ tsp rose water
Line jelly roll pan with parchment paper. Preheat oven to 400F.
Sift together flour, baking powder, and salt. Set aside.
In a large bowl, whisk together egg yolks, sugar, and milk until pale yellow and thick. Stir in rose water.
In a stand mixer, whisk egg whites until stiff peaks form and foamy.
Add flour mixture to yolk mixture and fold until just combined. Add in egg whites in thirds, folding each time until just combined. Texture should be light but not fluid like water. It should be thick but slightly fluffy.
Pour batter evenly into prepared jelly roll pan. Bake for 7-8 minutes, until toothpick inserted comes out clean. Let cool completely in pan. Wrap with plastic wrap, then freeze for a few hours, until firm. Meanwhile, make marzipan.
Sesame marzipan (I made two batches, one with white and one with black sesame)
1.5 cups sesame seed
1.5 cups powdered sugar
2 tsp rose water
5 tbsp corn syrup
In a dry, heavy skillet, toast seeds over high until toasty and beginning to pop. Remove from heat, and blend at high speed, stirring if necessary, until the texture resembles a fine meal. Add in rose water and pulse. Add in corn syrup and pulse or knead by hand until a thick dough is formed. Turn it onto a work surface and knead. Form into a log and wrap in plastic wrap. Refrigerate.
Cut cake sheet into desired shape with biscuit cutter.
Make cream.
Put one layer on a plate. Pipe whipped cream on top. Top with another layer, and pipe more whipped cream on top. End with final layer of cake and a final, thin layer of whipped cream.
Dust surface with powdered sugar. Knead out marzipan to warm it up, then roll it out to a tin, very even layer. Cut out 6" circles, brush with some jam to allow marzipan to stick to the cakes, and gently cover mini cakes. Trim excess marzipan. Dust with sugar, and top with extra contrast-colored marzipan!