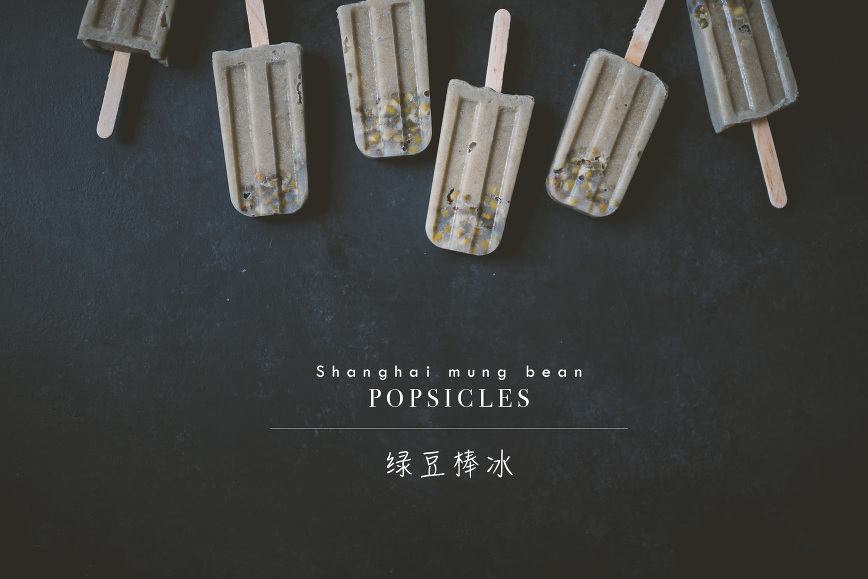 Guess who I am sitting next to as I write this post?? Darling Valentina of Hortus Natural Cooking!!! She just flew in from Portland and we've spent all day walking around Boston, and of course I'm showing her my favorite cafes/shops/restaurants. I learned that Valentina has a love for Chinese and Japanese cuisine, so I took her to grab some hotpot!!! Lots of talk of inspiration, photography, food (of course), and planning for our upcoming (and sold out!) workshop in Italy – she just got here, but I'm already sad she's leaving on Friday :(.
It's the epic Popsicle Week!!! Last year I made dragonfruit coconut milk popsicles, and this year I decided to stick with one of my favorite popsicles of all time, because it brings back so many memories of hot and humid summers in Shanghai: mung bean popsicles. Even now, every summer I bring out my bag of mung beans, soak them overnight, and make a quick, chilled mung bean soup. In fact, it was one of the first recipes I blogged about! Supposedly "anti-inflammatory" and soothing, my mom swore this would take care of all my skin problems and keep me refreshed :). Apparently they are cooling and remove dampness from the body – perfect for humid Chinese summers. My parents are both from Shanghai, and in my childhood I frequently spent summers there, exploring the streets of Shanghai with my family. We would avoid the large, tourist-y roads and meander down the hidden paths, buying dollar pork buns, iced tea, and of course, popsicles!! I was obsessed with Chinese popsicles. Sweet saltwater popsicles, red bean, mung bean, banana, fruits, lychee – everything was so cooling, and with the humidity coming in like a moist blanket every day, popsicles were a quick and satisfying way to cool down a little during walks. Mung bean popsicles were always a favorite. They're not too sweet, creamy, and all around delicious. Back in the States, my mom kept making us mung bean soup, and this habit of mung-bean-ridden summers has stuck with me ever since.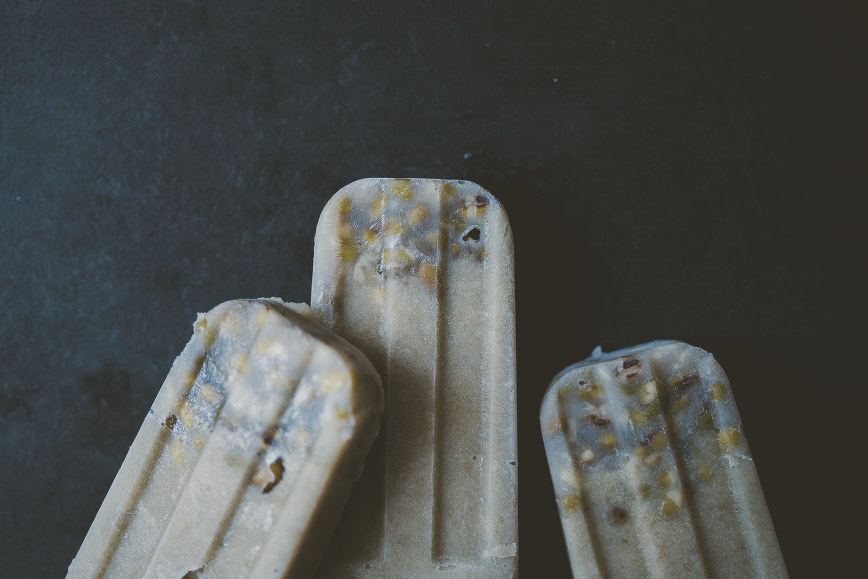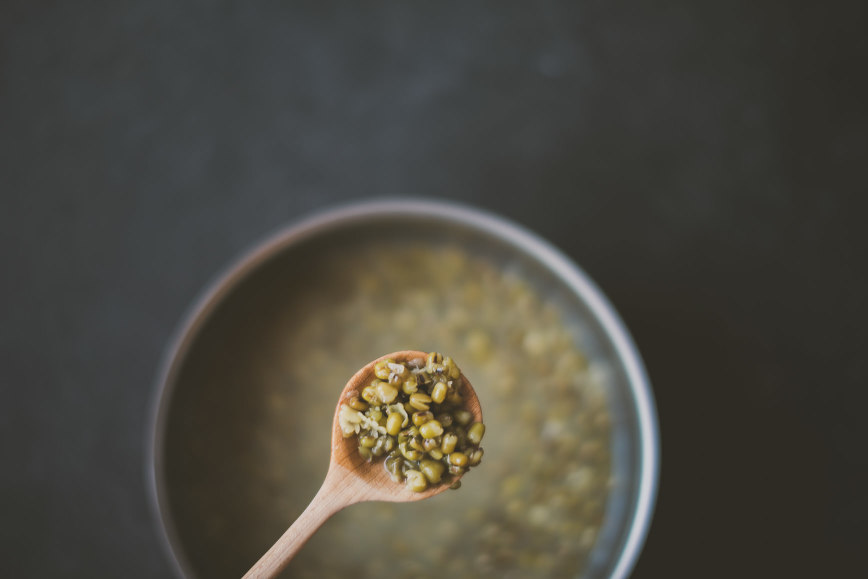 These popsicles are simply mung bean soup blended into a creamy consistency. Look at how creamy it is – with no dairy or anything! The natural starch from the mung bean thickens the mixture, and blending it all together makes it even creamier. I keep some whole mung beans aside to add texture to the start of the popsicle, but it's entirely up to you. Blend, don't blend, partly blend – I've actually never used a recipe for making mung bean soup (but had to measure it out for that first post), and that's because it's all based on taste. Add more water for a thinner consistency, less water for thicker and deeper flavor. Add less sugar – add honey, maple syrup, whatever. It's delicious and cooling, and I don't feel guilty about eating it.




Happy summer, friends!
Notes
I use rock sugar, but you can use granulated sugar or honey. I tend to go on the less sweet side, so I recommend you adjust according to your preference. A lot of Chinese cooking involves instinct and tasting, so trust your tastebuds!
I didn't add any time of dairy or creamer to this, but if you want a creamier consistency or just want to add in some milk, feel free to do so before blending. Coconut milk, condensed milk, soy milk – anything will work.
I put in loose, whole mung beans first to create some texture at the tip of the popsicle, but that's up to you. I've had ones with whole mung beans spread throughout the popsicle, but also ones with no individual mung beans – just a creamy, mung-bean-y popsicle!!!!
RECIPE: Mung Bean Popsicles 绿豆棒冰
200g mung beans
water
5g cornstarch
75g rock sugar (or, per your preference)
The night before, cover mung beans completely in cold water and soak overnight, or at least 4 hours.
Drain and place in a pot. Fill with water, leaving about 1″ of water above the mung beans.
Bring to a boil, then simmer for 30 minutes to an hour, until beans are easily crushed. Add sugar. Adjust taste to your specifications. Combine 1-2tbsp cold water with cornstarch until a paste forms. Stir it in, stirring constantly, until mixture is at a boil again, then remove from heat. Let cool completely.
Take 1 ladle full of just mung beans and set aside. This will be the tip of the popsicle. Put the rest of the chilled mung bean soup into a blender and blend until smooth. Place loose mung beans in mold first, then fill with blended mixture.
Freeze for more than 4 hours to completely freeze.