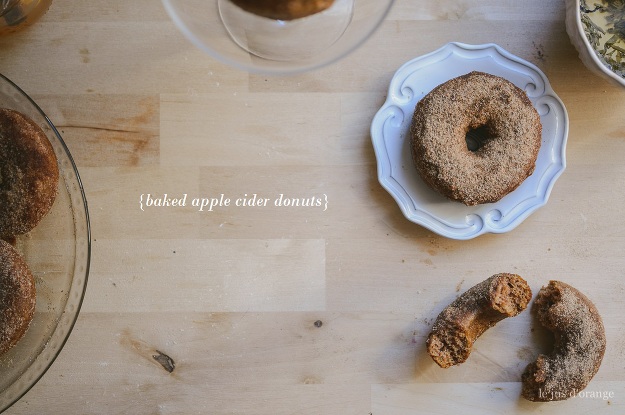 Or is it donut? I never know. It's Monday, so I'll keep it short and let you get straight to the post – apple cider doughnuts! It's a New England classic when apple picking, and now you can make them at home. These are baked donuts. They are different from fried donuts. These baked donuts are more cake-like and incredibly moist!! Biting into one rolled in cinnamon sugar is like biting into a cloud, or some cotton candy, but with substance. You'll see what I'm talking about if you make one.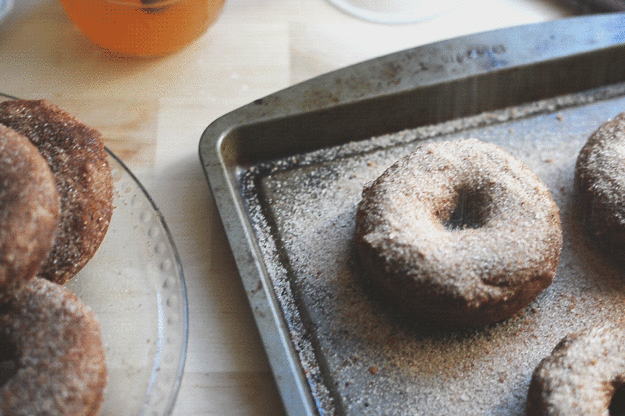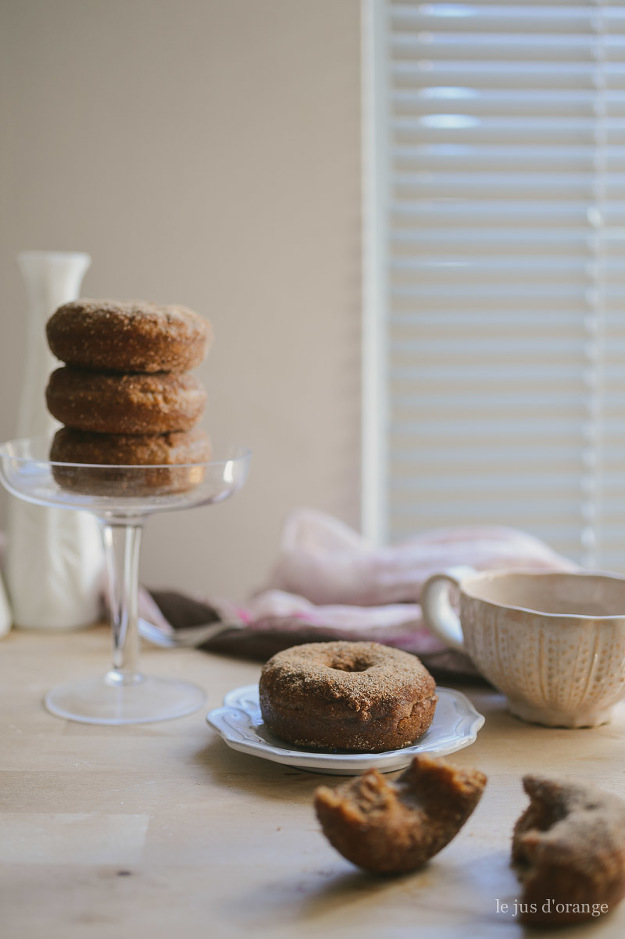 This weekend we had two engagement sessions – both on Sunday, the cloudy day that had a high of 54F. It felt more like 34F, to be honest, but our clients were such troopers! They braved the breezes and chilled fingers and smiled and laughed together. I was armed with my fleece lined leggings, beanie, and two knit sweaters. My fingers froze anyways, but when our clients are happy, I am happy. And then I'm reminded, as with every session, why I love my job. I get to photograph couples in love. Their happiness is infectious – I literally become happier when I do my job. I love it :).
This recipe uses a reduced, spiced apple cider. The cider is simmered with cinnamon stick, orange peels, and some spices to get a concentrated stock. That is then used with the donut batter to get a stronger taste of cider!




RECIPE: Baked Apple Cider Doughnuts (Donut)
Adapted and inspired from here!

Ingredients
1 cup apple cider (need 1/2 cup reduced cider)
1 cinnamon stick
orange peels
250 g all purpose flour (2 cups)
2 tsp baking powder
1 tsp cinnamon
pinch salt
pinch nutmeg
1 egg
2 tbs butter, melted
3/4 cup brown sugar
1/2 cup buttermilk
1 tsp vanilla
Directions
1| Preheat oven to 350F. Reduce apple cider: heat up apple cider with cinnamon stick and orange peels and bring to a boil. Turn heat to low and simmer for 10-20 minutes, until reduced. You will need 1/2 cup of this.
2| Sift together baking powder, 250 g flour, cinnamon, salt, nutmeg. Set aside.
3| Whisk together egg, butter, brown sugar until smooth. Whisk in buttermilk and 1/2 cup cider. Mix in vanilla.
4| Fold wet into dry ingredients, until just mixed. Do not overmix.
5| Pipe or spoon into donut pan, filling each indent 3/4 of the way. Do not fill the donuts up, otherwise the hole will close. I fill it until there is 2 mm of space between the batter and the edge, if that makes sense.
6| Bake at 350F for 9-10 minutes, until golden brown. You can use the toothpick test to see if the donuts are done.
Cinnamon Sugar Topping
1/4 cup sugar
1/4 cup brown sugar (optional – you can use all granulated sugar if you want)
2 tbs cinnamon
2 tbs butter, melted
To finish up donuts, brush melted butter onto tops of donuts and dip into sugar/cinnamon mixture. Enjoy!