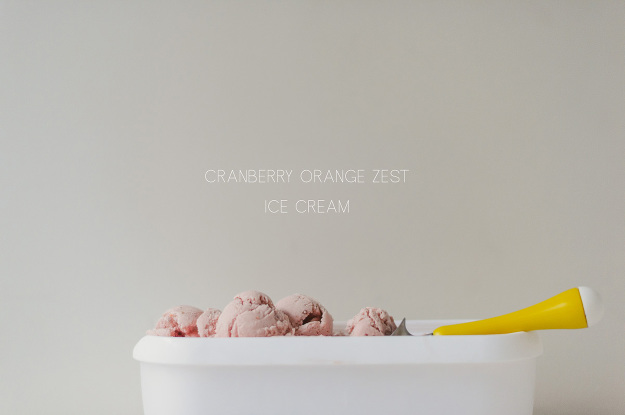 Happy Thanksgiving week everyone! I was going to do a post on meatballs, but with Thanksgiving right around the corner, I decided to share this cranberry orange zest ice cream with you instead. I'm the type of person who only eats turkey with gravy. No cranberry sauce, no matter how delicious the sauce is. I like turkey and gravy. That's it. However, I do still love cranberries and how representative of the holidays they are. They are tart and bright in both color and taste. How could I NOT do something with cranberries? I've shared a cranberry apple pie, and today I'd like to share with you cranberry orange zest ice cream. I use a standard custard base and an ice cream maker. I really love how bright this ice cream is – I don't know how else to describe it! Try it out. There's always a way to incorporate cranberries in your meal :).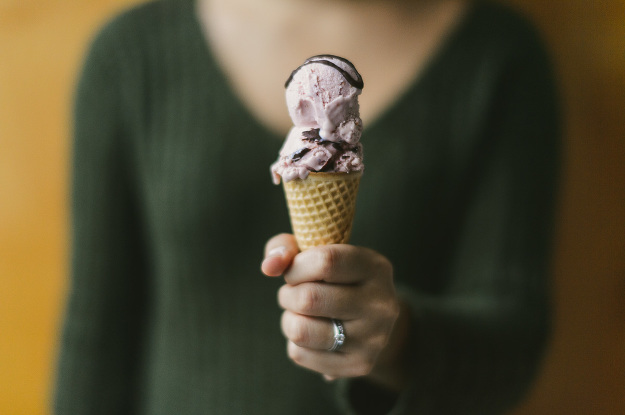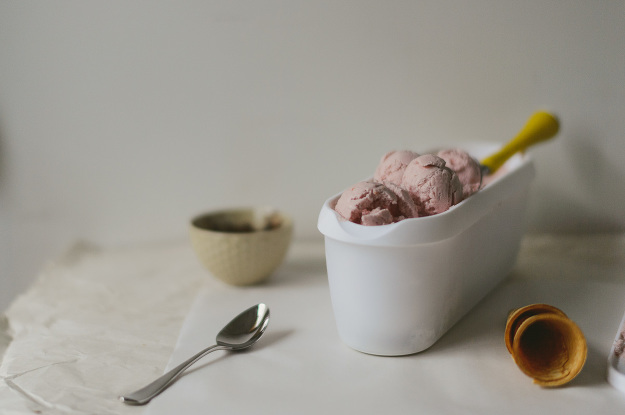 It's Tuesday. I'm taking the time to relax. To take a step back and just do normal things (like blogging). To not think about the impending hours in the kitchen. To sip on some good green tea and just take a deep breath. I tend to pack my schedule very tightly and end up feeling winded. I have to forcibly remind myself to take a moment for myself. I've started the dry brine, drawn up my complicated chart of oven temperatures. I think the rest of the preparation can wait until tomorrow. Wednesday. Thanksgiving Eve.


Oh, and this goes incredibly well with some dark chocolate! I melted a bit I had on hand and drizzled (more like splattered) it over some scoops. It solidified instantly and gave it an extra oomph!
RECIPE: Cranberry Orange Zest Ice Cream
*based off the ice cream base I used here.
Cranberry puree:
1/4 tsp salt
12 oz fresh cranberries
juice from one navel orange
1/4 cup water
1/3 cup sugar

ice cream base:
2 cups whole milk
2 cups heavy cream
2/3 cup granulated sugar
1 tbs vanilla extract
5 egg yolks
Directions:
1| Prepare the night before: Stick freezer bowl in the back of the freezer the night before you plan to make ice cream.
2| Prepare cranberry puree: Cook 1/3 cup sugar, salt, water, and cranberries for 3 minutes. Cover pot, lower heat to medium-low. Cook for 10 min until the berries soften and burst open. Cool for 10 minutes, then blend cranberries and orange juice in a blender. Strain through a fine mesh sieve and immediately refrigerate.
3| Heat milk and heavy cream until it begins to simmer – do not let it boil. Remove from heat.
4| In the meantime, whisk yolks and 2/3 sugar until pale in color and thick. Gently stream milk mixture into yolk/sugar mixture, whisking constantly after each addition. This is called tempering – the point is to prevent cooking of egg yolks. Have patience, and do this slowly.
5| Pour mixture back into a saucepan and heat until custard is thick. I like to use the spoon test – dip a wooden spoon into the mixture, and remove it. Run a finger in a line down the back of the wooden spoon. If the line remains visible, then the custard is thick enough.
6| Pour custard through a sieve into a bowl. Stir in extract. Fold in cranberry puree. Sprinkle in orange zest. Cover with plastic wrap and immediately chill in fridge for at least 4 hours.
7| Pour into ice cream maker and churn according to instructions.
8| Pour churned ice cream into an airtight container and freezer for another few hours.