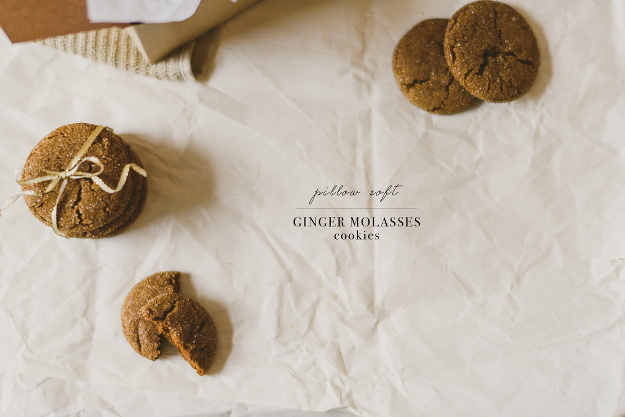 Happy holidays, everyone! It's a busy time, so I'm just going to get straight to the point: super soft, chewy ginger molasses cookies. I brought these to a holiday party last week, and before I even brought them to the cookie area, I had people come by and request one, which served as a great taste testing, actually!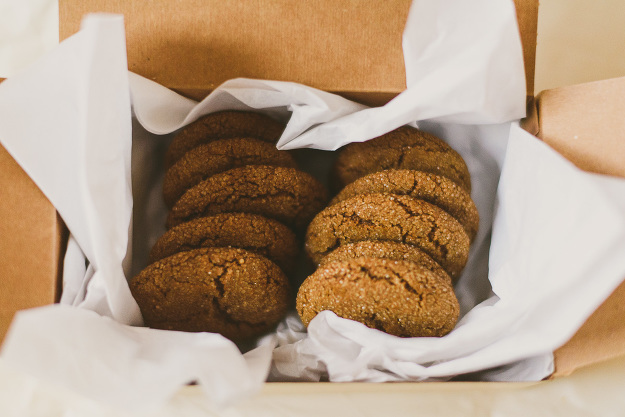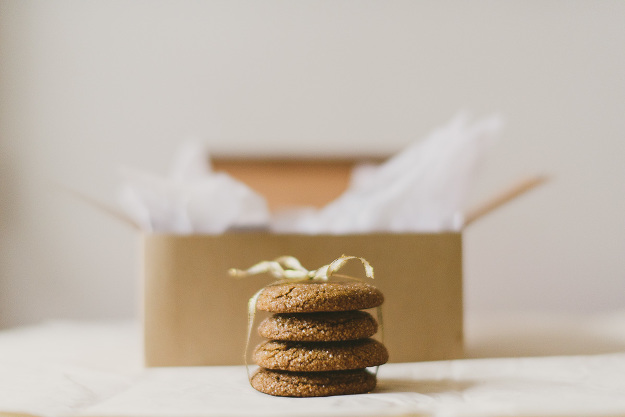 I experimented a lot with these cookies, because I wanted them to be just right – pillow-soft on the inside with a crunch on the perimeter. These cookies sparkle and have a lovely crinkled surface, and they are the perfect cookie for the holidays!




RECIPE: Pillow-soft Chewy Ginger Molasses Cookies
Adapted from the New York Times
Ingredients
1/2 cup butter (1 stick), melted
1 egg, beaten
1/3 cup dark brown sugar
1/4 cup granulated sugar
1/3 cup molasses
2 cups all purpose flour, sifted
2 tsp baking soda
1/2 tsp salt
1 1/4 tsp ground ginger
1 1/4 tsp ground cinnamon
1/2 tsp cloves
pinch nutmeg

Coarse sugar for rolling
Directions
1| Preheat oven to 375F. Prepare two baking sheets with parchment paper. Whisk melted butter, egg, brown sugar, granulated sugar, and molasses together until thoroughly combined.
2| Sift together the rest of the ingredients – flour, baking soda, salt, ginger, cinnamon, cloves, nutmeg.
3| Fold dry ingredients into wet, until just incorporated. Mixture should be soft but will not stick to your  fingers.
4| Prepare a shallow bowl of coarse sugar (I used raw cane sugar)
5| Using an ice cream scooper, scoop out 1 tbsp of cookie dough, roll it between your palms to form a ball. Roll ball in coarse sugar until covered. Place on parchment paper lined baking sheet. Do this for the rest of the dough, placing cookies 2″ apart.
6| Bake for 8-10 minutes (rotate pan at 4 minutes) until the edges are set. The middle will still be a bit soft, but that's ok. The cookies will be puffed and cracked on the surface. Cool on a wire rack.