I hope everyone had a wonderful holiday. I was in California visiting my parents my in-laws, and I just had to wonder, why did I ever leave this place? I grew up in the bay area, and I definitely took it for granted. The sunshine, the mellow weather, the state parks a couple of hour's drive away, the sheer variety of foods within an arm's reach – whenever I come back, I stuff myself with milk tea and my mother's cooking until I'm about to burst. Luckily for me, this time, I watched my mom like a hawk and jotted down notes so that I can start making some of her signature Shanghainese dishes at home. I have so much to share with you, and I decided that I'm going to take my time with those, take step-by-step photos, because these foods are very dear to my heart. These dishes are the ones that I grew up with, and the ones that I look forward to most when I come back to visit. These are the ones that I would wake up one day with intense cravings for, not only because they're delicious, but because they are the home and hearth for me.
For example: coming very soon, sweet potato mochi cakes!!!! Taken with an iPhone, made by my mother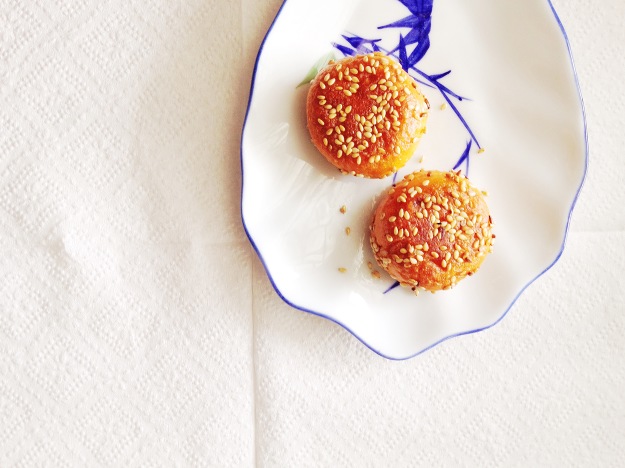 A trip back to the bay area always includes a hike up Mission Peak. If you haven't heard, it's apparently the new hot hike in the bay area – in fact, it was in the New York Times. I had no idea of its recent popularity, as I grew up hiking this "mountain". It wasn't until I started high school that I realized it was a "thing". Regardless, it's quite an enjoyable 3 mile long hike – and very steep! We brought our dog there once, and she's supposed to be this tough German Shepherd, but she was exhausted and slept for days!!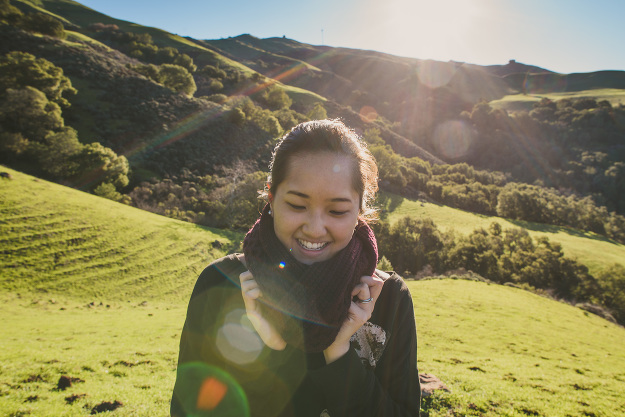 Anyways, for now, here's a garam masala all beef meatball recipe. I've been struggling with finding the perfect beef meatball recipe, and I've finally found it!!! My dad is obsessed with cumin and garam masala spices, and it worked really well with his lamb dishes, so I tossed some in, and it adds such a lovely, interesting flavor. I sautéed the meatballs to brown them and keep its shape, then finished them off in a tomato sauce. This allows the meatballs to really soak in the flavor of the red sauce. A great resource for making the perfect meatball is here. This is where I learned the trick of soaking breadcrumbs in milk as an additional binder





After browning in a pan, these meatballs will not be fully cooked, but that's OK, because they will finish in the red sauce.





RECIPE: Garam Masala All Beef Meatballs
Loosely adapted from here.
Ingredients
1 lb ground beef
1 egg
1/2 cup whole milk
1/2 cup bread crumbs
1/2 tsp nutmeg
1 tbsp garam masala
1/2 tsp cumin
1/2 cup finely chopped parsley
1/2 tsp salt
1/2 tsp red pepper flakes
2 cloves garlic, minced
1 cup finely grated parmesan cheese
Directions
1| Soak breadcrumbs in whole milk. Set aside.
2| Line a baking tray with parchment paper.
3| In a large bowl, combine all ingredients for meatballs, including milk soaked breadcrumbs. Mix to combine.
4| Roll into balls and set aside on the parchment paper lined baking sheet. Cover with plastic.
5| Heat up oil in a frying pan. In batches, gently brown all sides. Make sure there is plenty of room between each meatball – do not crowd them on the pan.
6| Once all meatballs are nicely browned, make your red sauce (or use a jar of sauce – any way works!). Once the red sauce is simmering, add meatballs back into the sauce and simmer for another 30-40 minutes, until meatballs are cooked through. Stir occasionally
7| Cook your pasta until al dente. When meatballs are done, toss with pasta and serve warm!