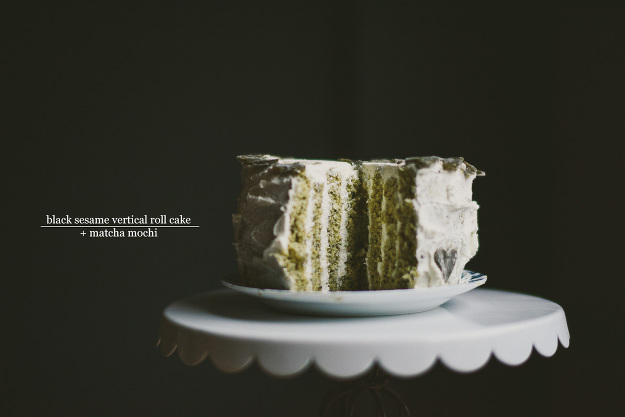 It's Valentine's Day. This cake has hearts on it. But it's not meant for Valentine's day. I made this cake and I'm posting on this particular day, because it's my  mom's birthday!!!! Happy birthday, Mom!!! I love you so much and I want to dedicate this cake to you.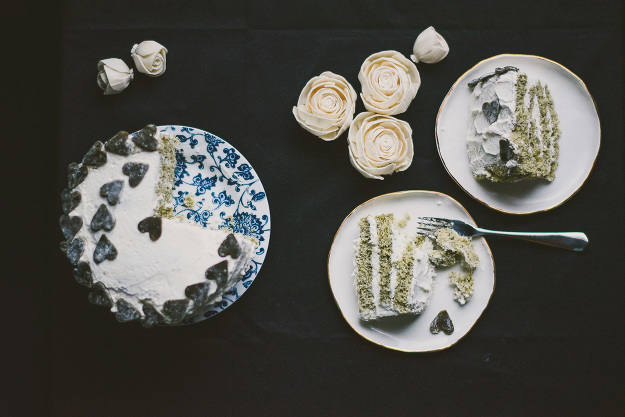 I honestly thought I'd start out with a anecdote or a mini biography about my mom, but I can't put those into words. Instead, a list of little moments comes through. Like when she waited with me outside a big hall before I took my piano exams. When she first taught me how to cook and and basically just threw in seasonings with no measurements and told me to cook until it just looks right. When she stayed outside in the car reading a book, waiting for me and my sister to finish our harp lessons. When I came home crying because I got a traffic ticket, and she just smiled and said it's OK, but didn't you see the sign that said no turn on red? When she dropped me off in St Louis for college for the first time, leaving me with packs of homemade goods. When I get a short, punctuated text back because she's not used to texting. When she and my dad decided to buy a larger tote bag for my aunt in China, because "it's better to fit bread". When she patiently taught me how to wrap shaomai. And zhongzi. And jiu cai he zi, and so many more precious things. When she laughed at me in Shanghai because I was obviously targeted as the foreigner… because I didn't speak Shanghainese and she had to intervene.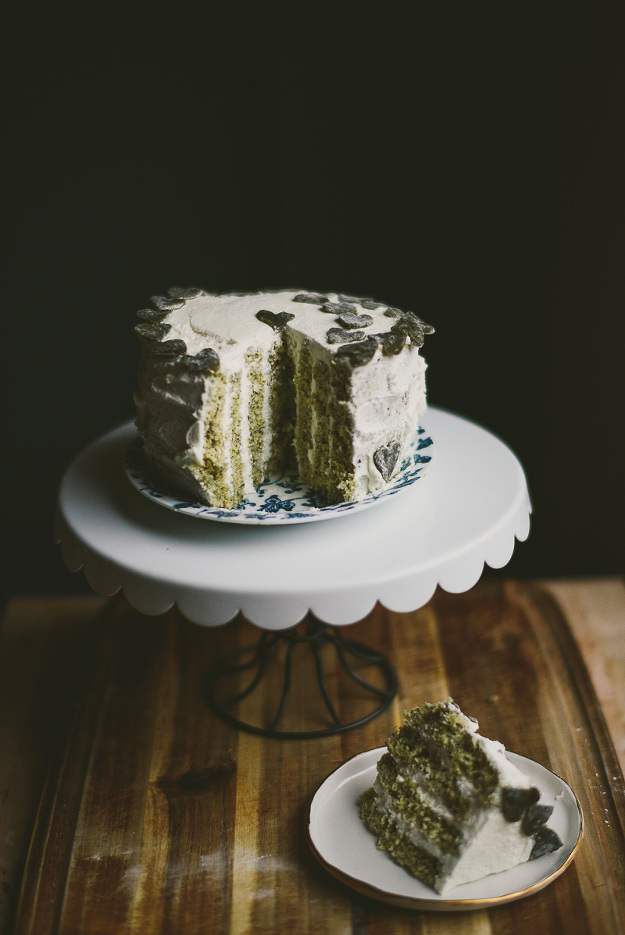 These little moments don't seem to be significant, but I hoard them like a miser now that I'm geographically miles away. My mom is my inspiration (her food is one of the reasons I even decided to start this blog). She's the person I go to for advice, my bulwark of steadiness. She's my comfort, my rock. My mom is who I want to be when I grow up.



I'm kind of obsessed with vertical roll cakes. I have a whole series of vertical roll cakes all planned out. I just hope you don't get bored with it :). I have so many ideas for different flavors, the use of different types of cake, maybe with buttercream, maybe with some OMBRE? There are endless possibilities. Making these actually got me pretty interested in making a normal layer cake, which, I've actually never done before. I admit it, they still scare me, but Molly from My Name is Yeh makes them seem so easy!!!!
These cakes look complicated/crazy, but they're actually very simple. It's like a cake roll, just on it's side.




I made a light, chiffon-esque black sesame cake, then topped it with some plain whipped cream to create a very light, not too sweet cake – just the way I've always liked it. I grew up eating cake from Asian bakeries, and they always had a whipped cream instead of buttercream. As a result, I always think of buttercream as super thick and overly sweet.

I was so inspired by Molly's marzipan cakes and the cute shapes she can make with it, but I'm allergic to nuts! Boohoo. Marzipan is made with almond meal and sometimes almond paste, if you didn't know. So, I took Cynthia's mochi recipe on Food52, played around with it, sprinkled in matcha, and came up with these flat mochi that you can cut into shapes.



 Recipe: BLACK SESAME VERTICAL ROLL CAKE with whipped cream frosting and matcha mochi hearts
Black sesame cake
1 cup cake flour, sifted
1 tsp baking powder
pinch sea salt
5 eggs, separated into yolks and whites
3/4 cup sugar (I used 1 tbs less, because I prefer a less sweet cake)
1/4 cup whole milk
2 tbsp black sesame paste ( 2 tbsp black sesame ground up + 2 tbsp honey)
1| Line a jelly roll pan or deep baking dish with parchment paper. Prepare a clean tea towel and sprinkle powdered sugar over it. Set aside. Preheat oven to 400F.
2| Sift together cake flour, baking powder, and salt. Set aside.
3| Whisk together egg yolks, sugar, black sesame paste, and milk until pale yellow and thicker.
4| Whisk egg whites until foamy but stiff peaks form. I lift the beaters from the batter, and if the peaks stay in shape, then I deem it ready.
5| Combine: First, add flour mixture to yolk mixture and fold until combined. Then, add 1/3 of the egg whites and fold until just combined. Add another 1/3 and fold. Add the final 1/3 and fold. The texture should be light but not fluid like water. It should be thick.
6| Spread batter into prepared baking sheet.
7| Bake for 7-8 minutes, until toothpick test comes out clean.
8| Run a knife around the edges of the pan to loosen the cake. Invert onto your prepared tea towel. Gently remove parchment paper. Gently roll, starting from the shorter edge, to create a loose roll. This shapes the cake without causing any cracks. Cool completely to room temperature.
9|  Make whipped cream filling:
Whipped Cream Frosting
2 cups heavy cream, cold
4 tbsp powdered sugar
10| In a cold bowl, whip cream, sugar until stiff peaks form. Cover and chill in fridge.
11| When cake roll is at room temperature, gently unroll it. Spread whipped cream across the surface.
12| Assemble the cake: this is the tricky part. Please be patient with me as I try to explain the process.
Using a knife, cut cake, with whipped cream, into 1-2″ strips lengthwise, hotdog style. Start from the short edge and run the knife all the way to the other short edge, and try to be as straight as possible. I like to put a ruler next to one side so that I can get equally wide strips.
Start with one strip and roll. When you get the the end, simply pick it up and place it right on top of the edge of another strip. Roll the new strip over the roll you have already. Repeat with every strip. Soon, your roll will be big enough that a new strip won't even cover one circumference of the roll.
When you've reached the last roll, simply gently tip it over and place it on its circle-face on a plate. Now when you cut into it, you will have vertical stripes, a result of the numerous rolls you produced.
13| Finish by frosting a crumb coat – take a little bit of frosting and simply spread it, using an offset spatula, across the surface. Refrigerate for 30 minutes.
14| Spread rest of whipped cream frosting across surface. Top with mochi hearts
*matcha mochi is adapted from Two Red Bowl's recipe on Food52. I substituted whole milk for coconut milk because I had it handy, added in 2 tsp of culinary grade matcha, and halved the recipe but baked it for the same amount of time to create a super thin layer. Then, I used my heart cookie cutter to cut it out.