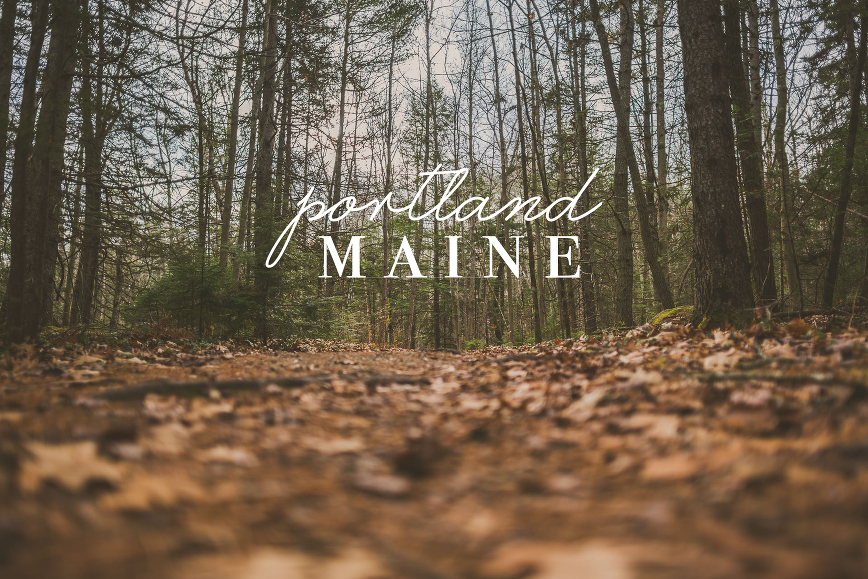 With Annie tumbling up ahead of us, constantly looking back over her shoulder to make sure we (her humans) were keeping up, I made my way across Wolfe's Neck State Park. The crunch of leaves, the bare trees faded into a landscape of neutral tones – a warm average of dusty woodsy colors. Fallen birch stumps littered the ground. Rocks interrupted the carpet of leaves, left behind by gusts of wind. Nature told me, it's time for winter. But on that day, it was a balmy 51 degrees. I always love visiting Maine. Alex and I try to make it up there once a year (more if we can!). Because of wedding season, most of our summer and fall weekends are occupied by weddings. We often find ourselves in this phase of Maine, a rather beautiful and stark environment that lets us finally, finally relax and let out a big metaphorical sigh of relief and wallow in all that Maine has to offer.
For this year's Thanksgiving, Alex and I escaped to Portland, Maine with our puppy Annie and my sister and her boyfriend. For the previous two years, we hosted Thanksgiving, and it was both exhilarating and terrifying all at the same time. I wrote a little bit about it on my Thanksgiving for Two post, so this year, we retreated to the picturesque, charming, vibrant city of Portland, Maine. Portland is only about 2 hours away by car from Boston – a simple day trip, really. We were there for only 2 nights, so I wouldn't call this a guide – I am by no means a Maine expert, but I would like to share what spots I found to be especially delightful, and that I'd visit again! We focused on food and hiking/nature.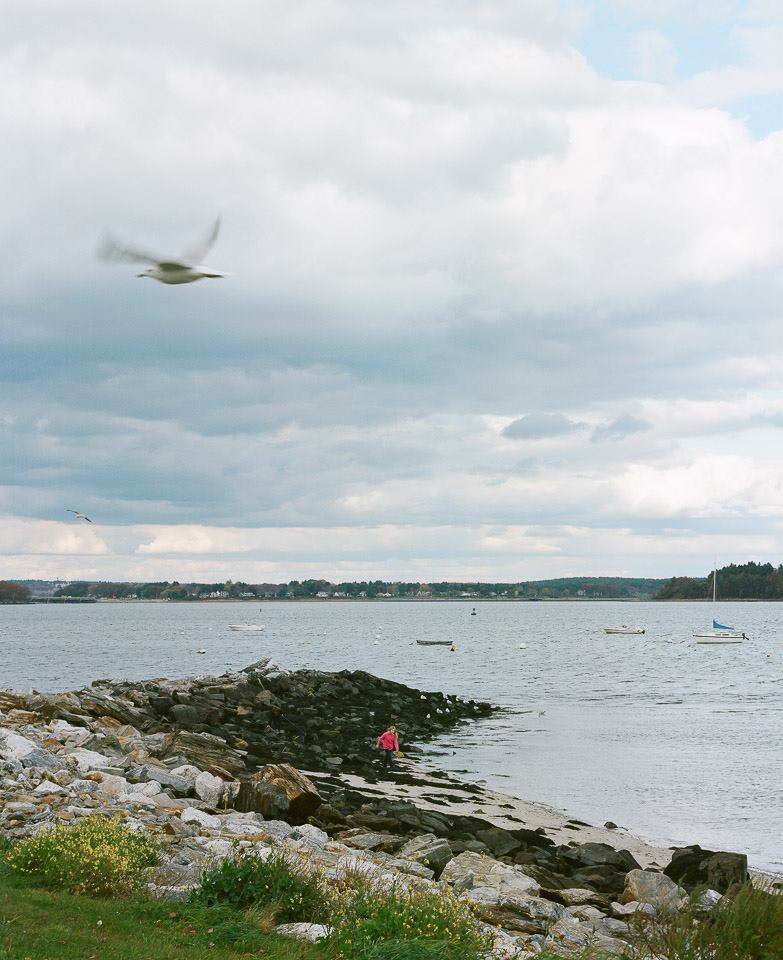 Plus, Maine is incredibly, amazingly dog-friendly. We tried to bring our dog Annie to as many places as we could, and Portland did not disappoint! 
Wolfe's Neck State Park is in Freeport, Maine, about 30 minutes away from Portland. It's a great state park, with both woodsy and coastal trails, and options to choose from. It's an on-leash park, but not a single dog we encountered there were on-leash. I think it is up to the discretion of the pet-parents whether or not their dog is well behaved enough to have off-leash. Annie had a blast and met many new friends. Actually, here, I dropped Annie's leash at the beginning of the trail. When we were near the end, I realized what had happened and we had to double back!!!! About midway though, we met two kind strangers who saw me holding onto Annie's collar to allow them to pass (and to protect them from Annie's loving slurps), and he asked me if I lost a leash – turns out he found it and was on the lookout for someone who was missing a leash! The folks in Maine are always the nicest – this has been constant through our previous trips to Maine as well.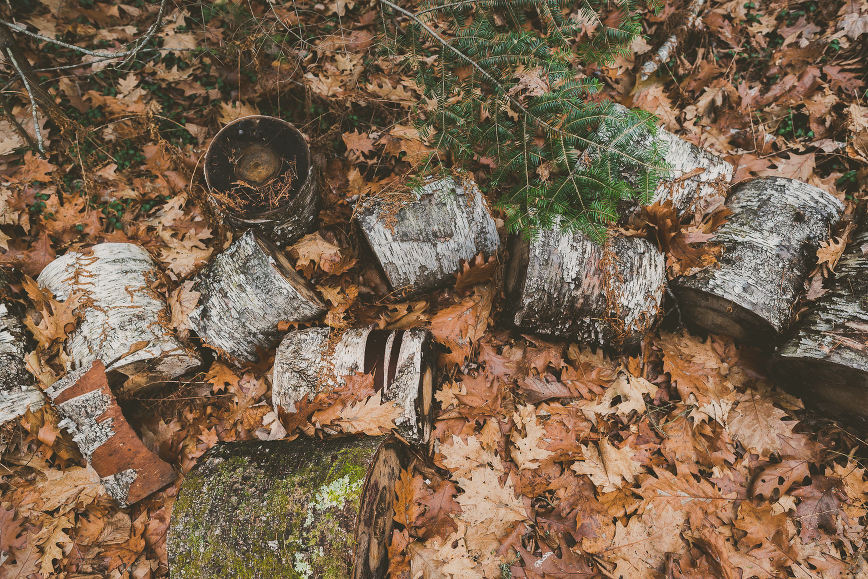 Willard Beach is a local dog friendly beach in Maine. We take Annie there every single time we visit Maine, because nothing delights her more than being off leash and able to both interact with other canines and also dive into the water if she wants to. It's in South Portland and also has a trail that leads to the Spring Point Ledge Lighthouse, so if you're looking for the picturesque New England lighthouse scene, head on over.
Mailbout Tour: We did this the last time we were in Maine, so I wanted to include it. It's a fun trip where you ride along with the mail on a boat out to all the surrounding islands. There are stops where you can stretch your legs, and best of all, we could bring Annie. Annie kept sticking her
The Holy Donut – made with Maine potatoes. How could I not try it? They have an amazing selection – I stopped by around 10:30, and already many of the flavors were out!


Old Port District is exactly what it sounds like. It's a historical district full of shops, restaurants, small eats, and bars. Many of the restaurants and eats I went to (Fore St, Standard Baking Co) reside in this neighborhood. It's a great place to just walk around in (with the dog of course :)).




Fore St – a recommendation from my friend who spent four years in Maine, this restaurant was seriously delicious. We did not bring Annie, as this is a dressier type (plus, there was a law passed recently that prohibited dogs from being inside restaurants, which is why we always have to find a patio space if we wanted to bring Annie. Duckfat, for example, had a patio table where we brought Annie!). That same friend told me that the appetizers were so varied and so good that sometimes she only orders appetizers to get a taste of everything, so we did that. We ordered a bunch of appetizers and two mains. We had the chilled and smoked seafood platter, which was delicate and elegant, ranging from escargot to smoked salmon. A roasted pork belly, which was soft, fatty, and almost achingly umami tasting. The star, though, was a wood oven roasted whole cod, baked in a leek broth and stuffed with maitake. I wanted to drink that broth up. I need to make something like that at home! We also had wood-grilled lamb, which was good, but my favorite was the whole cod. Bone in, cheek muscle able to be extracted – delicious. They do take reservations, so I recommend planning ahead to avoid a long wait.
Duckfat – the legend of Portland. Seriously. Duckfat does not take reservations, so we did have to wait a bit. Almost everyone I talked to recommended a stop by Duckfat. The milkshakes, the fries, the poutine, the panini – well, we had to get everything right? I ordered the original milkshake, we shared both the fries and an order of poutine, and we each ordered our own panini. I had the overnight local duck confit (you know my obsession with duck!!), and it was divine. Alex's pulled pork cubano was to die for (I literally demanded half of half his panini). Of course, I had to take a photo so I asked very polite for the boys to put their panini down. What did I expect? They'd both taken a huge bite and while they did put their panini down…. the cheese didn't break. Oh, so funny. I actually love how the photo turned out! We brought Annie here. Duckfat has two 6-people tables on their patio, covered and heated, perfect for dog lovers. Annie fit neatly below the table, although she constantly stuck her head out to beg for fries. My only complaint was that they forgot we had a dog, so they called us in for an inside table of 4, which obviously wouldn't work, so we had to re-wait for the right table. Regardless, we had a lovely time at Duckfat, and I'm definitely going to be back, if not just for a shake to-go! 






Portland Lobster Co – mm, lobster. If you like whole lobster with a charming number of sides, casual atmosphere, the freedom to just dive in and rip away at your lobster, well, this is the place. It's dog friendly (yay Annie!) to the point that staff would try to feed her bits and pieces!! Annie was so welcome that there I knew I'd love this place, no matter how the food tasted. Luckily, the lobsters are good. Fresh. It's messy, it's bib-necessary, and it's FANTASTIC. Sometimes you just want to dive in without any inhibitions, and this is the perfect place to do so. We had this the last time we were in Portland, and I had to include it because I do love this place so.


Standard Baking Co – this was a repeat visit for me. This charming bakery by the Old Port is delightful and has the best prosciutto and cheese croissant I've ever had in the States. We stopped by before we headed back down to Boston, and it was the perfect breakfast-in-the-car treat. I also had to grab a loaf of olive sourdough bread to savor at home.



Arabica/Crema Coffee: We stopped by here while waiting to be seated in Duckfat. I wish there were a coffee shop like this near where I live. Large, vast, full of comfortable nooks and crannies – this is the type of cafe I'd work and stay in. I had their maple latte – mellow and warm and cozy.

Robert's Maine Grill is located near an outlet mall, a fact that at first gave me a pause, but it's right on the way from Portland to Boston, and since it is renowned for its lobster rolls, we had to stop by. I am so glad we did. We started off with the Baker's Dozen oysters, with mostly local oysters. There's me, gleefully picking up oysters to slurp up.


We had the classic lobster rolls, which had real, large chunks of lobster. None of that pureed or mixed nonsense. Lightly covered in mayonnaise surrounded by decadent buns, this was the classic. The Maine must-have. My favorite, though, were the crab cakes and scallop ceviche. I thought I had good crab cakes in Boston – giant ones from a local fish shop, but these changed my entire perspective on crab cakes. They had minimal extra flavorings or sauces and just let the natural taste of crab shine through. I'm actually more of a crab-eater than lobster-lover, so I savored every last bite of it. The scallop ceviche was off menu, but their chef wanted to send it up to us. 



*We were treated to a complimentary meal here, but this is not a sponsored post, and as usual, my opinions are always 100% my own.
What I didn't get to try, but will eventually:
Pai Men Miyake Ramen – another one of my friend's fiance grew up in Portland and she says that she cannot visit Portland without stopping by this place. We didn't have time to try it out, but it's definitely on my list for next time!
Bard Coffee _ apparently another legend. We'll stop here for coffee next time!
Eventide Oyster – in the same neighborhood as Duckfat, we passed by here and was so close to just popping in here. There is a row of patio seating, full of laughing patrons with oysters in their hands. The cheer and festivity was alluring enough for us to yearn for a meal here, and add to the fact that oysters abounded? It's on my list.
Hunt & Alpine for cocktails! Need I say more?
Allagash and Maine Beer Co – I'm so disappointed we couldn't visit any breweries! Maine beers are some of my favorites (especially the stouts), and I will be sure to save some time to visit the breweries on our next trip.
Bob's Clam Hut, in Kittery (on the way down to Boston) – we didn't have a chance to stop by but I can't wait to taste their fried clams next time!
We stayed at a lovely Airbnb, whose owner is a photographer with great taste in boardgames! He had a pot of rosemary and tarragon, which was awesome – now I want a large pot of herbs.



---
The compilation of delightful Portland, Maine finds

TO DO
Wolfe's Neck State Park – fun trails in the woods and along the coast, dog friendly 
Willard's Beach – dog friendly beach that can lead to a lighthouse
Mailboat Tour – ride out on the mailboat and visit different islands surrounding Maine, dog friendly 
Old Port District – historic neighborhood with charming restaurants, bars, shops, and other eats
TO EAT
The  Holy Donut – two locations, maine potato based donuts 
Fore St – great restaurant with wood-fired oven, grill, and spit, lots of seafood 
Duckfat – famous restaurant with duck-fat fries, poutine, shakes, and paninis 
Portland Lobster Co – get-your-hands-dirty whole lobsters
Standard Baking Co – charming bakery 
Arabica Coffee – coffee & rest/work spot 
Robert's Maine Grill (on the way back to Boston) – fresh local oysters, award wining lobster rolls, dynamite crab cakes. Request scallop ceviche!