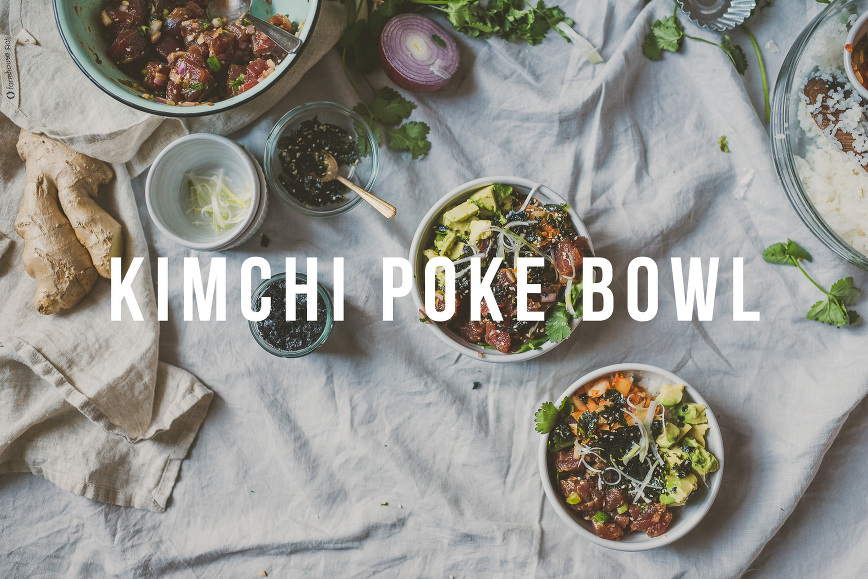 Happy April! We welcomed April here in Boston with snow. Yup – on Sunday we had wet, large flakes of snow, and today about 2-3 inches of snow is forecasted. Crazy, but there you go. On the brighter side, as you may know, I love Instagram's weekly hashtag projects. I try to participate when I can, and awhile ago I was actually selected for a #WHPfamilyrecipe, which fits my work pretty well, I thought. Then, this past weekend, Instagram kicked off #WHPfoodfilms, with one of my stop-motion vignettes!!! Oh gosh, I think I am still slightly shocked about that. As you may know, since I debuted my first stop-motion video on making taro milk tea rolls, I've been obsessed with documenting the process of making food with stop-motion vignettes. I'm working on a page on this blog that just lists the videos I've done, but I do share them frequently as GIFs in blog posts and on my instagram account. I love putting these little vignettes together, and I'm so so humbled by Instagram's feature. I have to thank YOU all for your support – without your support and enthusiasm for these vignettes, I wouldn't be as motivated to create more of these :). You can bet I'll continue making them (ahem, like in this post!)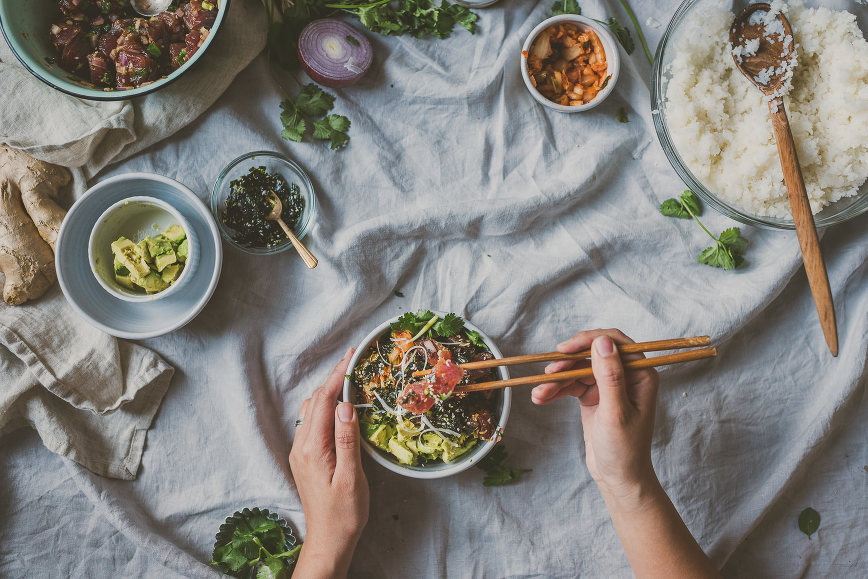 With much admiration and respect to my Hawaiian friends and in the interest of full disclosure, I have never had a poke bowl in Hawaii (elsewhere, but not at the original state), because I've never been – this is something I must rectify immediately (maybe in 2017!!), especially when I'm drooling over Alana, Lily, Stephanie, and Molly's snaps of their adventures in Maui!! (By the way, are you on Snapchat? I finally caved and decided to make my snapchat more public… @bliu0 :)). Poke bowls (pronounced POKAY, not POAK), have become wildly popular, making appearances all along the coast of California, and even debuting in Boston!!! Yes. Apparently a new poke shop is going to open in Somerville, with a RAW SHIITAKE POKE BOWL – I can't even imagine what that tastes like, but I have it on good authority that it is amazing. Because I've never set foot in Hawaii, I'm going to call this my wistful poke bowl – a delicious, fresh bowl with gorgeous chunks of yellowfin tuna, homemade crunchy, tangy kimchi, dried seaweed, sesame seeds, avocado, and scallions. The yellowfin (ahi) tuna is marinaded in a mix of soy sauce and kimchi brine, and the flavor that results is just, phenomenal. Poke bowls are so easy to put together, and so delicious – it's no wonder they're the new craze. If you're looking for more traditional, authentic poke bowls, see my Hawaiian friends Alana and Courtney's posts on shoyu poke bowls!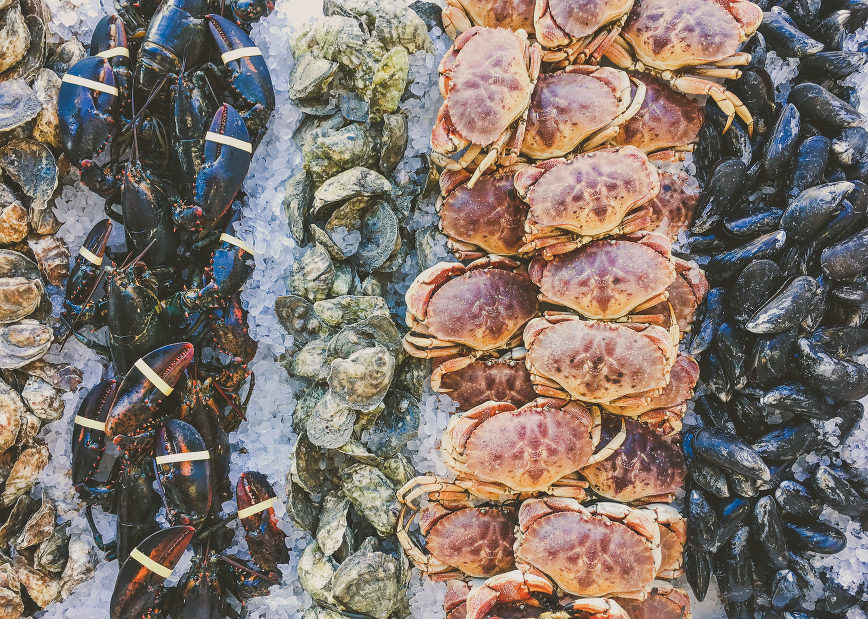 First of all, if you like consuming fresh, raw fish of any kind (aka, if you like sushi), you'll love poke bowls. Think marinaded fresh fish over grains. The most important thing you have to do is the find and obtain trusted, fresh yellowfin tuna. Bostonians, I got mine at New Deal Fish Market in Cambridge. Great selection of fish (we also got sushi grade salmon and hamachi for sashimi).  Yellowfin = ahi tuna, by the way. Find a fishmonger you know and trust will have the most premium, sushi-grade yellowfin tuna, otherwise your poke bowl will fail. Otherwise, I find the poke bowl is hard to mess up. It's very forgiving, much like a good stir-fry.



 There are so many varieties of poke – both in the protein and in flavoring. Octopus poke, salmon poke, tuna poke, spicy tuna poke, mango salmon poke (yum!)… I've stuck with one of my favorite fish to consume fresh: ahi tuna, the classic poke protein choice. Some Hawaiians may wince at me, but I wanted to add a crunch to it, and some heat with fresh fish is always a sublime combination, so I added chopped up homemade kimchi. It worked so wonderfully together – tangy, spicy, crispy kimchi with fresh, tender ahi tuna. Have an open mind and try my wistful non-Hawaiian poke bowl combination.



---
Notes:
Feel free to substitute other sushi-grade fish, such as salmon or yellowtail. My favorite is tuna, but I've had an amazing mango salmon poke bowl before. Cooked octopus is also a popular poke bowl option!
As with much of my recipes, please change it up to your personal preferences. Hate kimchi? add in sriracha or chili flakes for some heat instead. Add in fresh seaweed, roasted nuts, fried onions, or even fruit.
Use a sharp knife to slice your fresh fish. It makes all the difference, believe me. I used Shun's kiritsuke for this, which worked out perfectly.
kiritsuke – shun cutlery / teal enamelware + ceramics – farmhouse pottery 
---
RECIPE: Kimchi Yellowfin (Ahi) Poke Bowls
for about 3-4 people
1lb sashimi grade yellowfin tuna, cubed
3 tbsp soy sauce
1 tbsp kimchi brine
2 stalks scallion, chopped finely
¼ cup chopped red onion
1 tsp sesame oil
1/2 tsp black vinegar
½ tsp finely grated fresh ginger
1 tsp finely grated garlic
pinch of black lava salt (or sea salt)
chopped kimchi
chopped toasted seaweed
optional: toasted sesame seeds

serve with white rice, or other grain of your choice
Combine kimchi brine, soy sauce, sesame oil, black vinegar, garlic, ginger together and whisk.
In another bowl, toss tuna with red onions and scallions. Pour marinade over fish, and give it a good mix, until tuna is glistening with sauce. Cover and let sit in the fridge for at least an hour.
Assemble: over rice, add chilled marinaded fish, avocado, fresh scallion, kimchi, seaweed, and sesame seeds. Serve and enjoy immediately.