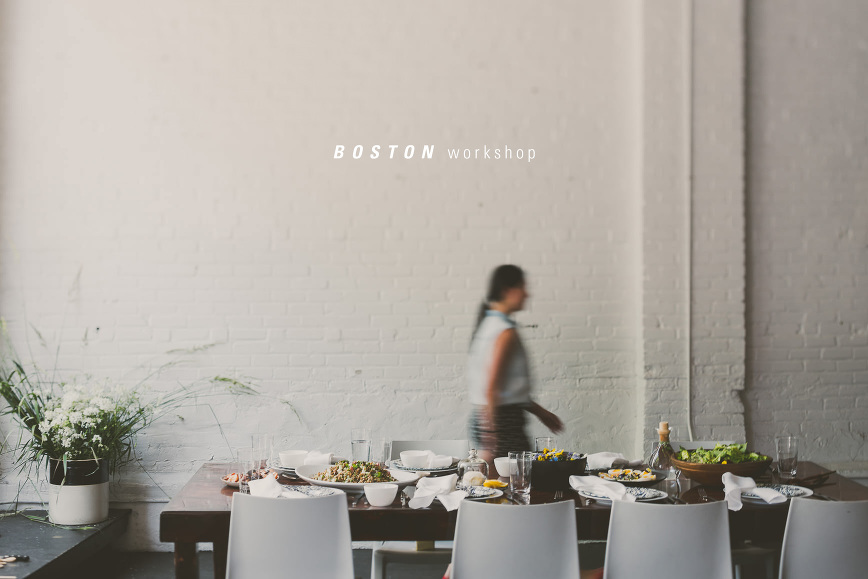 This workshop with Krissy of Cottage Farm was a pilot event for me – straying a bit away from the multi-day retreat style workshops of the past (see Tamworth and Martha's Vineyard), this workshop was more intensive, more focused on learning and practice than adventures. I loved hosting retreat style workshops and organizing exciting ventures such as mushroom foraging or oyster farming, but after repeated requests for a local, shorter workshop, Krissy and I concocted this day workshop. We talked photography. We talked composition and light. We styled and dined. We put our attendees to work, challenging them to style in their own way, to dive right into manual mode to truly internalize the internal camera settings. I had a blast, and Krissy let her event-planning background shine!!!! These are just some photos of our beautiful space and our packed but delightful day!
See Krissy's beautiful recap here.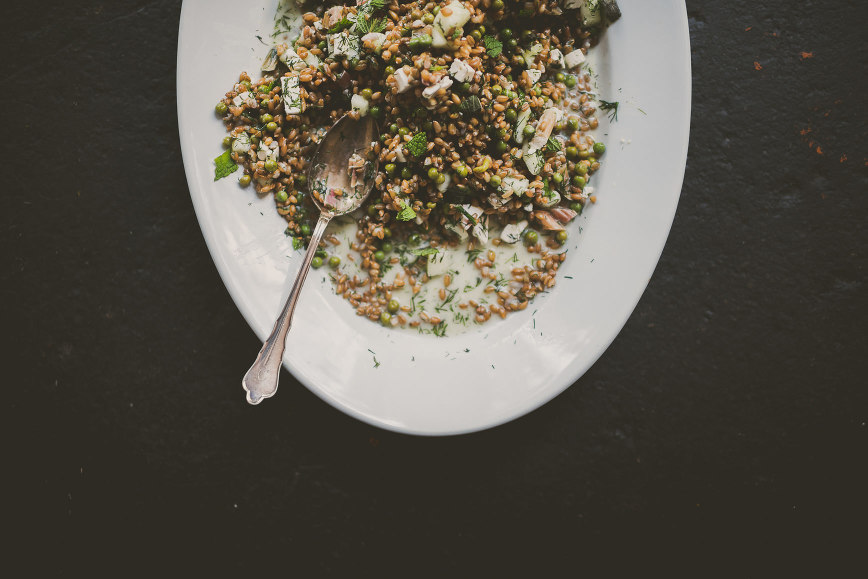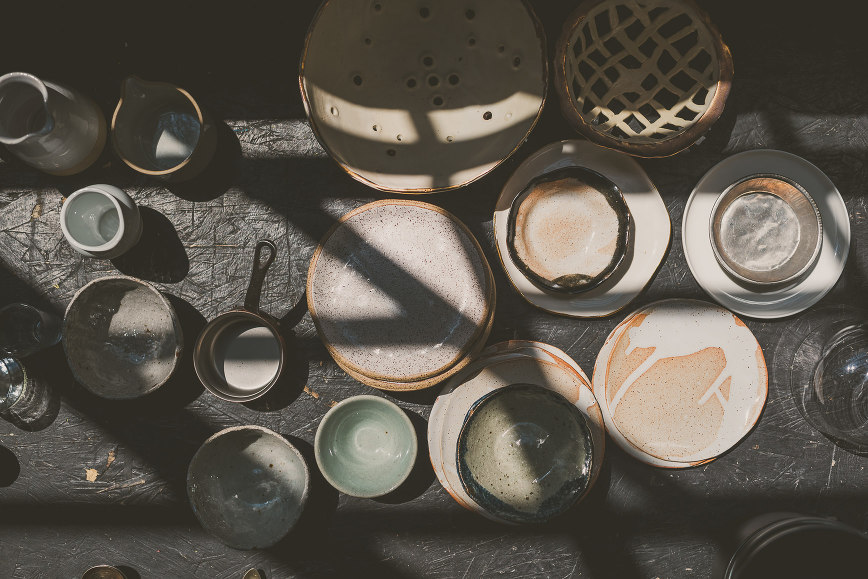 Day 1, welcome dinner at Loyal Nine!
Part of the fun for these workshops is the prep, all the planning and crazy scheming with friends. Luckily for us, Valentina of Hortus Cuisine (who I am seeing in a week for our Italy workshop!) was visiting and she and I headed over to Krissy's beautiful abode to help cook and prep for the workshop. We had fun photographing all the flowers and props before we met our attendees, with Valentina as our special guest.




---

Day 2, workshop at Warehouse XI
Krissy planned a delightful menu for our lunch, and most amazingly, much of the produce came from her Cottage Farm!!!! I could hardly restrain myself from munching on the produce before it was cooked the day before – so fresh and delicious. The rest of the produce came from Whole Foods Somerville, and the cheese from Vermont Creamery, of course!


Forge Baking Co provided delicious croissants for us, as well as bread (and coffee when we picked these goods up :P)




A local roasters and cafe, No Six Depot, which the most amazing packaging, graciously donated not only beans for us to use but also a bag of coffee or a tin of tea for each attendee to take home! Their coffee is so good – I'm so happy to be able to grind these daily for my coffee consumption! They're located right in Western Mass – I must visit sometime!


Of course, what would a workshop be without styling demos and photo opportunities? We took two approaches – graphic and minimalistic, and a "beautiful mess" scene of cheese and bread. 

Lunch, of course, could not begin without photos :). 



Our attendees had a challenge, where they styled their own plates and thought through their own sources of light, props, composition, etc… and a pair of attendees came up with this!! I was so proud.


Our wonderful friend and bartender extraordinaire came to demonstrate cocktail making, ice cube shaping, and imparted knowledge about all things cocktails! What a wonderful way to wrap up our workshop, and a great respite from all the information we crammed at our attendees :).





It was a bittersweet moment when everyone left, lingering for the last conversations and promises to keep in touch. As we started to pack up, the late afternoon light streamed in, soft and dappled, and I could not resist snapping another shot:

SPONSORS
And of course, this would not be possible without our most gracious sponsors. From rentals to produce to creamy, delicious goat cheese to coffee beans to take home, our sponsors were amazing! Thank you so much!
whole foods market Somerville – fresh produce!
vermont creamery goat cheeses and butter
be our guest, inc – tableware, glassware, flatware
forge baking co – bread and pastries
no 6 depot coffee and tea
five fork farms – flowers
Warehouse XI – space
loyal nine – welcome dinner
bartender – cocktail demo + cocktails