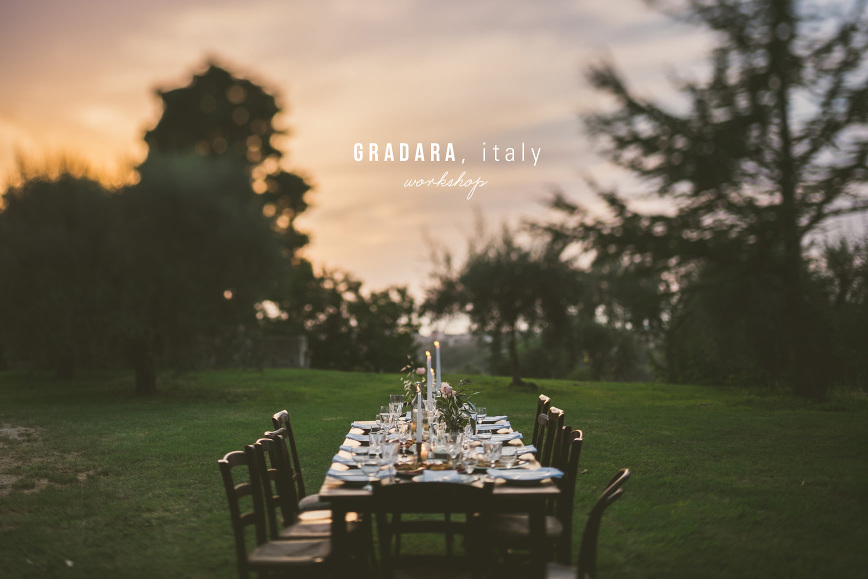 In July, on my birthday (I turned 25, yay!), I boarded a flight. I don't get nervous on flights, but when I boarded, tucked away my backpack full of gear, and clicked in my seatbelt, I felt a surge of excitement. I was flying to Italy, where I'd host my first international workshop with the talented ladies Valentina of Hortus Cuisine and Zaira of The Freaky Table. Butterflies came to life with excitement, and I could not wait to land in Bologna. Valentina and Zaira picked me up at the train station, and then shortly after, Saghar of Lab Noon joined us, and we spent the first day exploring a little bit, with Valentina showing us the castle, and then starting to prep. And then, it was a whirlwind of amazing attendees, questions, challenges, styling, photographing everything and everyone, and enjoying the Italian countryside. I can't even put words to it. I dont' even know if I can adequately describe it, but the feeling I got was pure joy. Nothing beats working alongside folks you admire and love, and doing what you love most: styling and photographing. I tried my best to impart what I know about photography and styling, and I also learned so much – from my cohosts as well as my attendees, as I always do in workshops. Attendees, you have inspired me more than you can know – thank you, sincerely, for being the best group of attendees!!!!
If you want join in on the next one, simply send me an email or sign up for the mailing list!!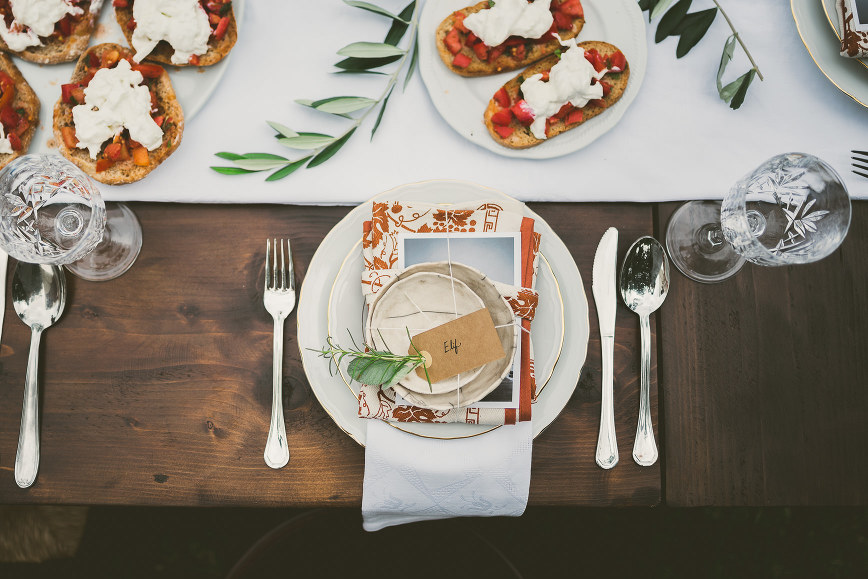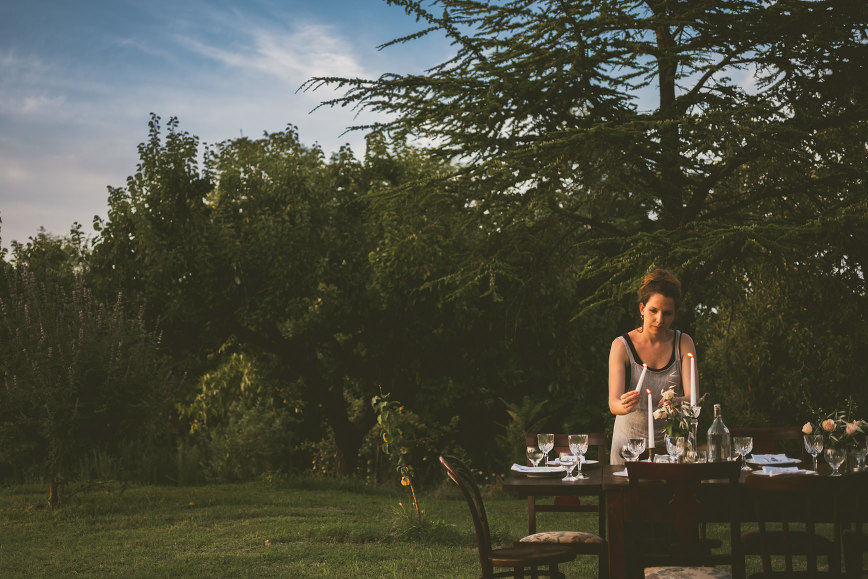 Day 1: welcome dinner in a castle
Valentina's place is just beautiful. It was a joy shooting, prepping, and styling in her kitchen. I mean, just look at the light, and the fixtures!!! For gifts, we gave every attendee a traditional patterned apron, and two pieces of The Freaky Raku ceramics – perfect for starting off their prop collection!



We started with peach prosecco cocktails in the Italian countryside, amidst olive trees and black pepper trees. Vibrant, chilled cocktails, and a fitting subject for our first styling demonstration!!! Valentina showed us one of her shooting spots, with really gorgeous light, and also showed us how she got that dark, shadowy background.



Action shots and capturing bubbles, two ways: 

After that, we headed to the castle of gradara, where we had a lovely, romantic meal.


---
Day 2: photography and styling
The second day, we greeted our guests bright and early in the morning, armed with bountiful stone fruits and a selection of baked goods that Valentina and her mom made. I cannot wait for Valentina's book to come out, because let me tell you firsthand: these were some of the best cakes I've ever tasted. Even the gluten-free one!!!! I had multiple servings of that chocolate cake, and I couldn't resist sampling the others as well…

Of course, I brought one of my favorite aprons from Shop Fog Linen over, and Saghar snapped this fun photo of me! 


We proceded then with photography and styling lessons, encouraging attendees to ask as many questions as they wished (and they did! yay!). Zaira styled a still life and it turned out like a beautiful painting – I mean, just look at it.

We had lunch in the open air, with fresh homestyle Italian food made with vegetables plucked from Valentina's garden. 


---
Day 3: pasta making, styling demos, and final dinner
This was our busiest day – we had breakfast again and then dove straight into pasta making. Valentina demonstrated the method of making tagliatelle and other pasta shapes by hand, while the rest of us practiced action shots. After that, what better than pasta to practice and demonstrate styling? We brought over a variety of backdrops and after initial demonstrations, had the attendees break up into pairs and style their own scenes. Let me tell you – these attendees are super talented!





Lunch was a simple meal of seafood ravioli in a zucchini cream sauce. ZUCCHINI CREAM!!!!







Our final dinner was outside, with the sun slowly dropping below the horizon, bidding us adieu. We set out citronella candles, and even though I was bitten probably… 5 times that night, it was the sweetest night ever. Valentina's mom, a retired chef, made us the most delicious meal. I could not believe how simple yet delicious the meal was. Nothing I ever had in restaurants could compare to this meal!!!! We had piadini, local cheeses, and stuffed tomatos and peppers. I dream of this meal.







Magical evenings, good conversation, the Italian countryside – need I say more? I cannot thank my co-hosts, Valentina and Zaira, enough for making this a reality, and for being such inspirations! Many thanks to Saghar for being the BEST assistant. She was literally there without any asking and we did not hear a peep of complaint! She made us laugh with stories and also gave us spices to take home. I love this gal. I love all these gals.
---
I'll finish with some photos of Gradara and the surrounding area.





Valentina took Zaira and I to Fiorenzuola, a gorgeous town near Gradara!






Ciao, my friends! Hope you enjoyed this super photo-heavy recap (although let's be honest, when are they ever NOT photo heavy?). And as always, sign up for the mailing list if you want to be notified for future workshops!