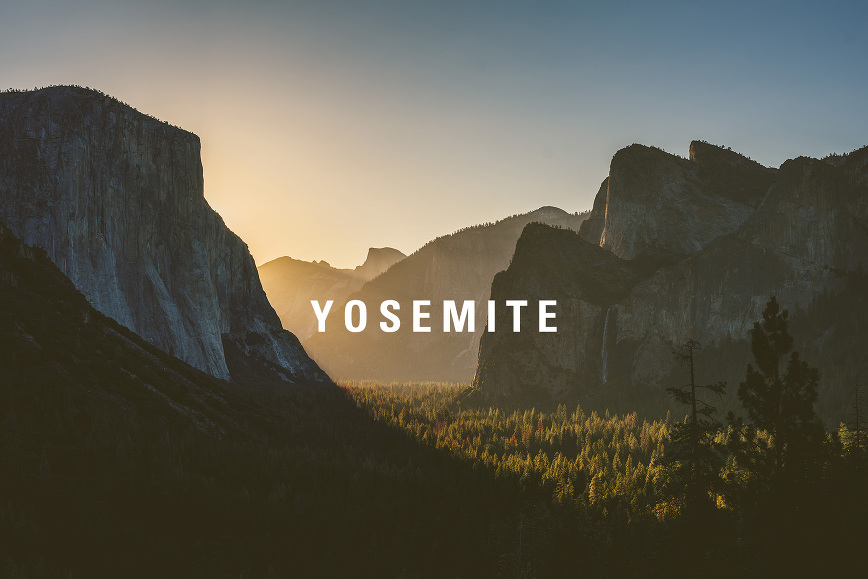 Growing up in California, we had an abundance of nature and hiking opportunities around us. I've been trekking up Mission Peak all my life – a golden "mountain" that's a solid steep hike, doable in half a day – if you're in the bay area, definitely check it out! My parents would take us to half moon bay, the redwoods, muir woods, big sur, not to mention napa valley! Yosemite is an amazing national park – it's relatively close and is so family friendly and welcoming. When you enter the park, it's like you're entering a different world. All the worries fade away, and a feeling of what I can only describe as awe settles in. This particular time we went – this past June (yup, I'm so behind on blogging my travels), was a quick one. It was Alex and my 2nd year anniversary, and it was bracketed by work. The weekend prior, we had shot a wedding, then the next day took a red eye into California to photograph another wedding, and then drove several hours for basically 24 hours in the park. I was exhausted. We were in the height of summer wedding season, and even though it was our anniversary, I just wanted to rest.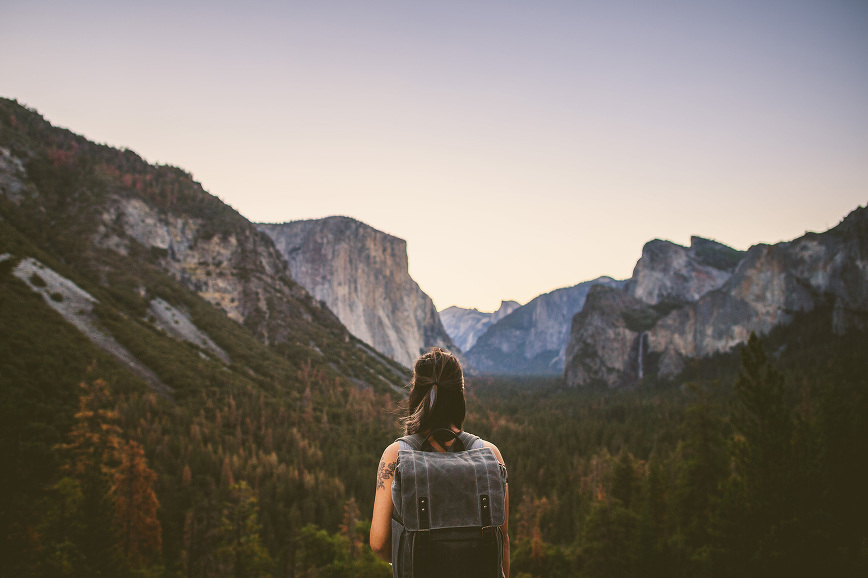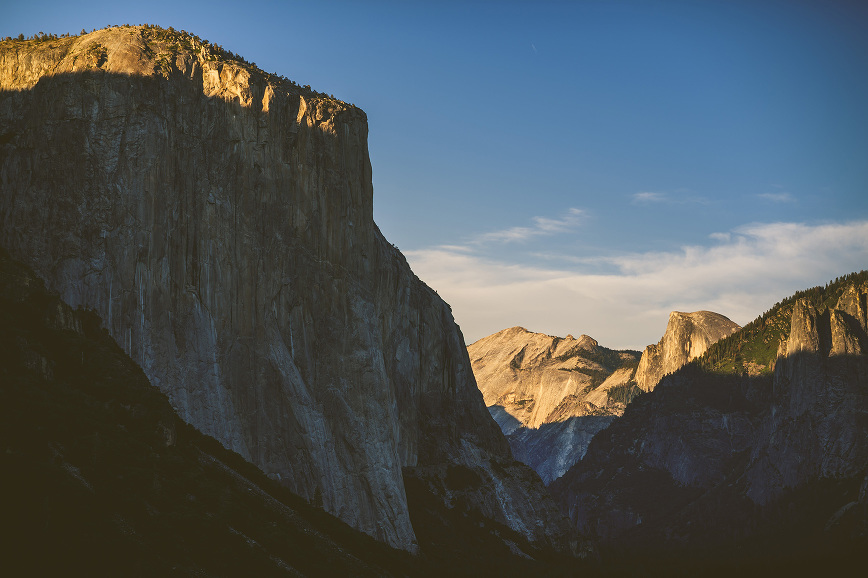 Stepping into the park, surrounded by nature, I felt a shift. Even though it was pretty hot, we hiked. We talked. We barely picked up our camera and instead enjoyed each other. By nightfall, I felt mentally rejuvenated but physically tired. Then, at midnight, Alex insists on going out again, to the classic tunnel view, easily accessible by car. Truth be told, I was resistant and pouty, wanting sleep. But then we got there. It was dark. We turned off the car, walked out, and glanced up. Immediately my fatigue disappeared. My jaw dropped. It was a blanket of stars – sparkling, glittering above us. The sound of rustling trees, night critters, and the occasional murmur of other spectators floated around us. We sat, laid down, and stargazed. I will never forget that moment, holding my best friends' hand, mesmerized by this spectacular scene. 


We didn't take too many photos – sometimes it's nice to have a break from photography, but I was intrigued by how the classic, famous tunnel view changes with the light. I wish we could go back every season and document those days, but here we are – a summer day at the tunnel view, and how the light changes the scene.  We were there during high noon, dusk, nighttime, and then finally, sunrise.