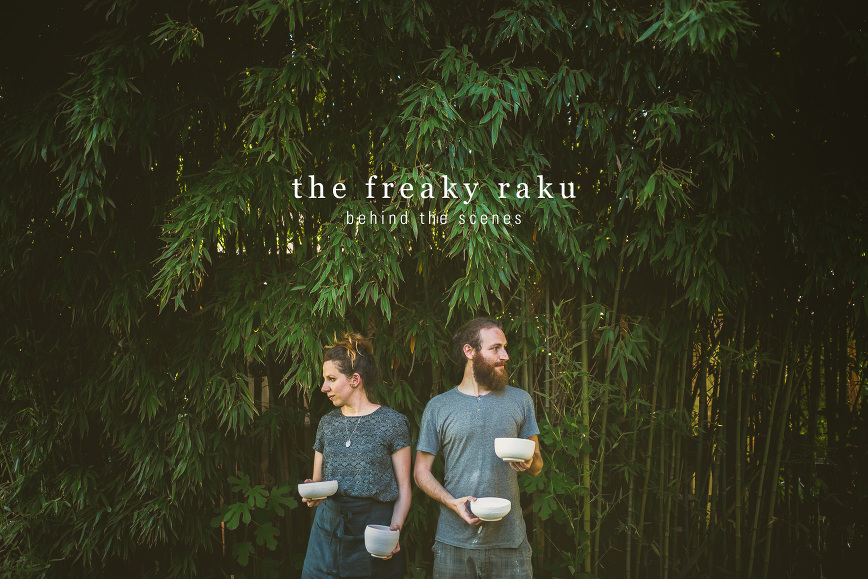 Getting a glimpse behind the scenes always gets me giddy with excitement, sometimes more so than seeing the final product! Last week I shared a tour of the olive harvesting process, and today I'm so excited to share the fascinating process of raku ceramics with our dear friends Zaira and Francesco of The Freaky Raku. Have you seen their ceramics? I've used them pretty frequently – like in this kimchi fried rice and honeynut squash congee.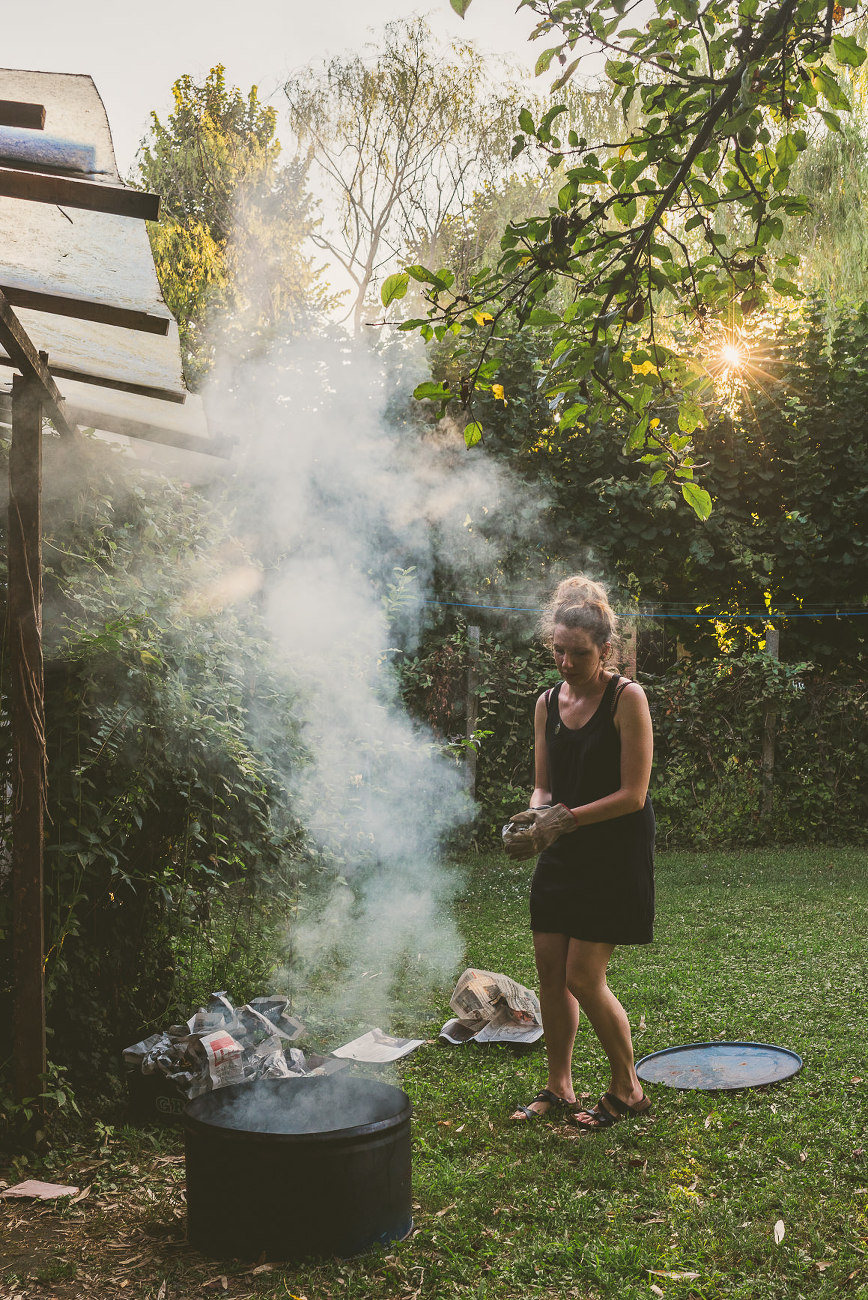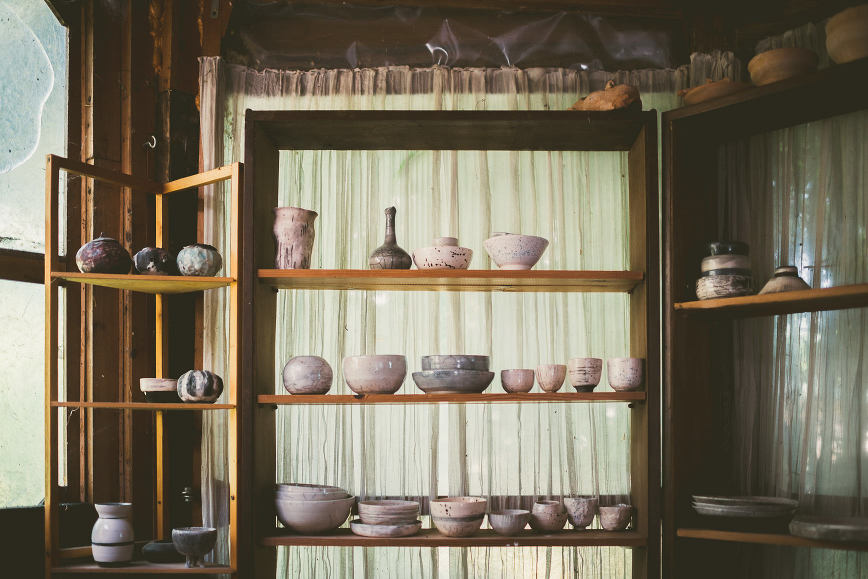 Raku ceramics are a unique type of ceramics – with origins in Japan, raku ceramics are more about the process than the product, and incredibly, you can see the process written lovingly in its texture. You can read more about Zaira and Francesco's philosophy on wabisabi, art, and imperfection here.
I was lucky enough to witness their ceramics being made. It was mid July, and sweltering hot, and for some reason, the mosquitos in Italy just LOVE me. I wore long leggings and long sleeved shirts, but they still found a way to my blood. As I took these photos, I swear I sprouted like five extra bites. But it was worth it – I had no idea that this was how these beautiful ceramics were made! After being fired, the just-out-of-the-kiln pottery are cooled in vats of dried leaves or dried newspaper, and that cooling process gives raku pottery its signature aged look. You can never know for sure what pattern will manifest itself, and that's the beauty of raku firing – giving the process to nature, letting it choose its own direction and dictate the final appearance of the pottery. I love it.

Meticulous notes of glaze experiments and successes and failures of the past. 


Zaira and Francesco showed me in their studio, showing me what they could control before leaving it to the elements. The glaze they mix, the shape – did you know that their gorgeous matte glaze with the blue splatters are actually from pieces of glass in the glaze?!










 To see more of their work, follow them on Instagram and see their shop !! Also, I'll be hosting A GIVEAWAY of one of their pieces over on Instagram later this week, so be sure you keep your eyes peeled for that :).