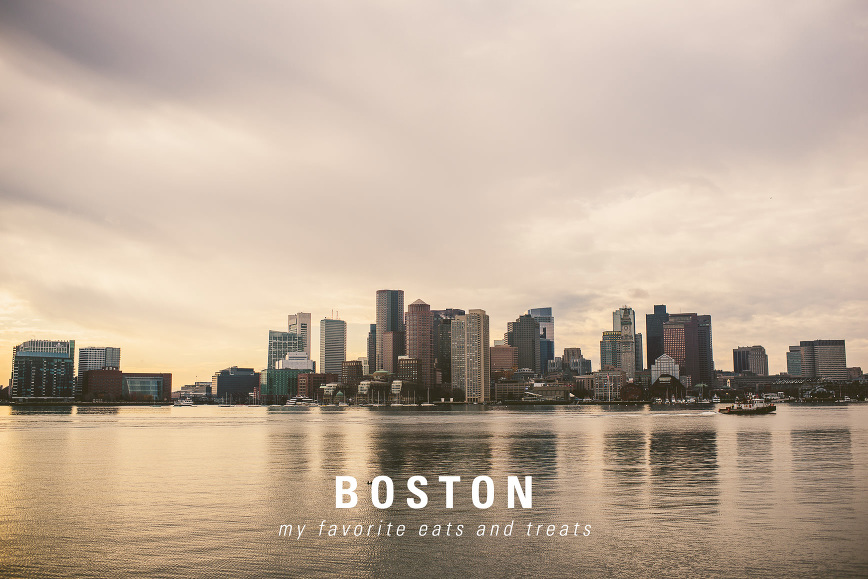 It's taken me three years to even consider putting together a "recommendations list", because I dare not say "guide". Even after three years in Boston, I feel like I wouldn't be able to put a comprehensive guide to Boston's food scene, because it's that varied, innovative, and in flux. SO many new restaurants opened in just the past year, and there are more anticipating openings next year! Let's just call this my favorite eats and treats in Boston, including the surrounding areas such as Somerville and Cambridge. This is not a comprehensive list at all, because there's just so many restaurants and cafes I haven't tried yet. Instead, this is my current list of recommendations – places to eat, drink coffee, snack on pastries, and my favorite gift shops for foodies.
I loosely categorized these based on the "type"- ie cafes, good meals, special occasion restaurants, seafood, etc… but please take these with a grain of salt! I've further divided them into Boston and Cambridge/Somerville – basically using the river as the dividing point. I rarely actually go across the river to Cambridge or Somerville, but the places I listed below are strong motivators to do so!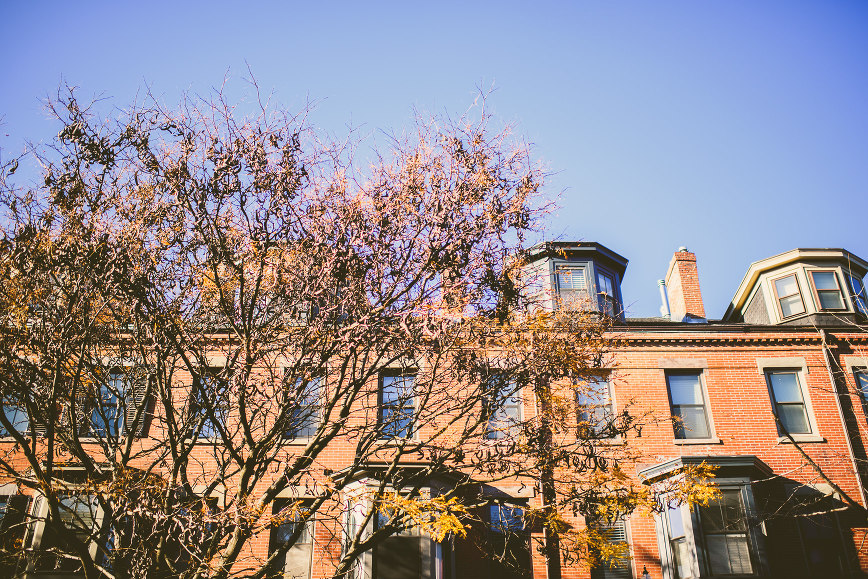 This post is sponsored by Trip.com, a fantastic travel app that focuses recommendations based your interests (for example, food or adventure). You can use it to find awesome places like what I've listed, and it's super convenient to use abroad when traveling. You can download the app here!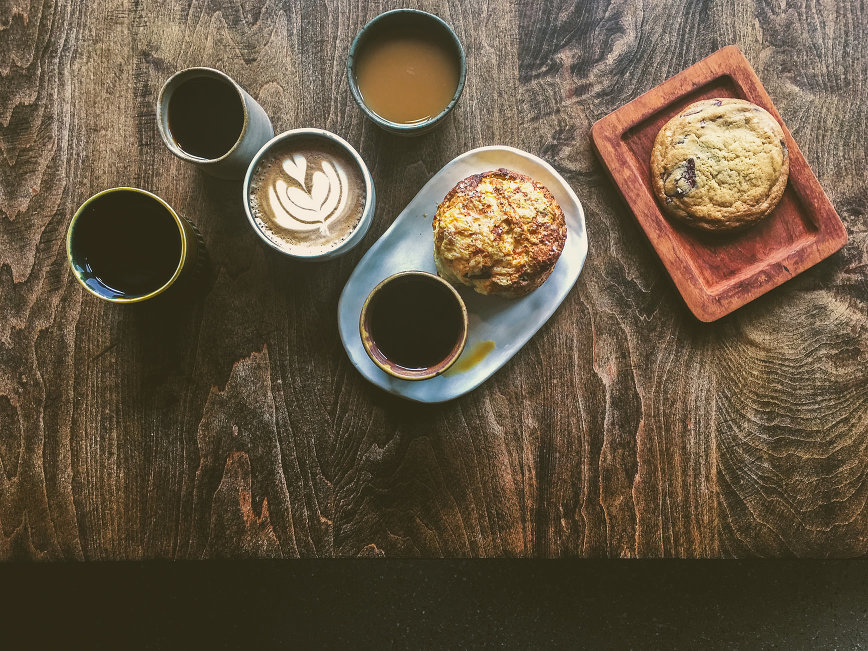 CAFES: Whenever I go anywhere, I immediately look for a cozy cafe with good coffee, pastries, and good atmosphere. It's my favorite way to decompress, refresh, and start the day with a good vibe. I love studying at cafes, doing work, and meeting with friends. The background noise just works for me, and the energy of those chatting or working around me encourages me to stay motivated and focused. Weird, but it works for me. These are some of my favorite cafes in Boston and across the river.
Boston
Tatte Bakery

– this is probably one of the most Instagram-ed cafes in Boston! They have several locations (my favorites are Beacon Hill and Brookline). The beautiful white and black aesthetic, impeccable furniture choices, display of truly delicious pastries, and solid coffee – I come here quite often for meetings or just to work. Favorites: pistachio croissants, shakshuka, seasonal galettes, giant biscotti.


South End Buttery

– If you follow me on Instagram, sometimes you'll see me standing outside with my dog Annie, gazing at the beautiful brownstones in the South End. I'm standing outside South End Buttery, while Alex grabs us coffee inside :). This is another of my go-to cafes for both meetings and work. I've had so many meetings for wedding photography there! Favorites: mushroom baguette, bagel with smoked salmon and capers, pastries!

Flour Bakery

– sticky buns, fantastic sandwiches like lamb and goat cheese, seasonal soups – this was one of the first bakeries I visited when in Boston for the first time to see my sister, who went to school in Wellesley.

Jaho Cafe

– SUPERB coffee. I studied for my MCAT in this cafe :).

KO Catering and Pies

– Two years ago when I was in New Zealand, I fell hard for their meat hand pies – Alex and I would order one each and then walk around munching on them around a picturesque lake. After some research at home later, I realized it was definitely a thing in both Australia and New Zealand – but why not here in the States? Well I'm so excited that Ko Catering and Pies opened. Their pies are divine – flaky crust with tasty meat fillings, as well as a delicious curry vegetable one as well. Bonus: at the park nearby you can get a gorgeous view of the skyline of Boston (see title post). Favorites: "floater" pie (mashed peas with lamb gravy over pie!), beef and cheese pie, curry vegetable pie.


Somerville/Cambridge
Loyal Nine Café

– when I came here this summer, I ran into one of my old classmates from my architecture days! That should tell you something – this is the current hipster cafe in town, and for good reason. Impeccably designed with gorgeous handmade ceramics made by the owner (and that I really want to buy!), this cafe has a great breakfast menu without being overwhelming, and the open cafe area with long communal tables as well as smaller private ones has an atmosphere that promotes good conversation. In the summer the giant doors that serve as walls opens up to the patio, which also leads to a community garden. Actually, I hosted my Boston day workshop in this space this past summer. Favorites: giant scones, farro bowl, toad in a hole, brown bread with smoked fish, VT veal pastrami


Forge Bakery

–  I could write odes about their chocolate croissants, and their breakfast sandwiches are quite scrumptious too. There's ample parking in front, which makes it easy for me to zip over from Boston to Somerville. Great atmosphere and also a place I'd come to work in!

Juliet in Union Square

– I came here recently with a few friends and was instantly charmed. It's a tiny but bright space, awash with sunlight, and the menu changes according to what is available or in season. I love the open kitchen, and the food is inventive and delicious as well.

Life Alive 

– oh, another first introduced by my sister when I came to visit! It's vegan and allergy friendly and puts together these amazingly nourishing bowls. My favorite is the Green Goddess bowl, although beware of garlicky breath afterwards :). Also, kombucha on tap.

Mamaleh Delicatessan

 – a new Jewish deli in Kendall Square that I've yet to try, but have heard enough recommendations from trusted friends that I felt like I should put this up here!

Sofra Bakery

– Oh Sofra!! Have you seen their new cookbook? It's gorgeous and I want to make everything in it. The cafe is delightful, also with an amazing selection of goods such as spices, hot chocolate and their famous cashew bites.
RESTAURANTS: As you may expect, this is a huge list. This is where Alex and I may go for date nights, or if we have friends coming in, places we can trust for a good meal! A lot of these can get quite busy, so I always recommend making a reservation when possible! Again, I cannot reiterate enough that this is just my personal list of recommendations, and that there are SO many great restaurants I have yet to try. I'm sure this list will grow and change next year as I try more restaurants.
Boston
Coppa

– This is definitely one of my favorites in Boston for any meal or occasion – brunch, lunch, dinner, whatever. Just last week I was going to have coffee with my friend, and we were headed to South End Buttery but both felt a bit more hungry than just coffee, so we made a spontaneous and unanimous decision to just pop in for lunch. Favorites: house sodas, hangover pizza, rigatoni alla bolognese, any burrata dish, Maltagliati di Segale (because duck pancetta!), and a fab selection of cheese and meats.


Toro

– I'm pretty obsessed with the restaurants under Ken Oringer – which includes Coppa, Little Donkey, UNI, to name a few. Coppa and Toro are my favorites, but Little Donkey and Banyan are pretty innovative too. Toro is super cozy, and a few favorites are: corazon (beef heart), Asado de Huesos (roasted bone marrow).

SRV

– I've dragged many friends here – after my trip to Venice I was craving all things Venetian, and this answered my cravings. It's known for its homemade pastas and amazing (and giant portions) of risotto, which takes 20 minutes to get to the table because it is made fresh. I also love their small bites, particularly the soft boiled quail egg.

Wink n Nod 

– this is a restaurant I know I will always return to, because of their unique system of rotating chefs! new cuisine, new chefs, new menu every few months – and they're always delicious. Plus, they have a superb selection of whiskeys.

Mooo…

 – Alex and I stumbled upon this quite accidentally. We were photographing an intimate wedding and the reception was in the wine cellar of Mooo…, but for dinner we got to sit in the restaurant and order what we wanted. It's a steakhouse, so of course we got steak. It is divine. Favorites: beef wellington, wagyu beef dumplings
Somerville/Cambridge
Sarma

– Sarma is one of my new obsessions. Alex and I ordered way too many dishes, then got swayed by the special dishes that were displayed for us dim-sum style, and then finished everything. It boasts mediterranean/meze-style menu that is so inventive and creative. Think pork belly biscuits with jalapeno feta, venison wrapped dates over pistachio labneh, fantastic steak tartare, lamb kofte sliders…

Dali

– if you want Spanish food, THIS IS THE PLACE. This is where I took my father-in-law to, and where I will return whenever I'm craving paella, blistered shisito peppers, or salt baked fish.

Alden and Harlow –

 a classic Boston tapas joint, this place has great brunch and dinners, and their pork belly is melty and to die for.

Loyal Nine Restaurant

– I've mentioned the cafe part of this place above in "Cafes", but the restaurant is also worth noting. They are referencing colonial cuisine in a modern way, focusing on local and seasonal produce.

Giulia

– for all the pasta lovers.

Lone Star Tacos

– really great for friend gatherings and any craving for tacos, really.
SPECIAL OCCASION: Feeling the urge to splurge?! These are my favorite places for tasting menus, places Alex and I book for special occasions, like birthdays, anniversaries, special celebrations…
Boston
O-ya

– Dining here is an artform. The presentation, the melding of flavors, the atmosphere – the sheer experience of dining here for the tasting menu is worth it. Truly. I've been twice (a big thanks to my husband who knows me well) and have kept a copy of the menu both times. It's that inspiring.

No 9 Park

– Alex surprised me with a birthday dinner here last year. Naturally we chose the tasting menu, and I understood why it's a Boston classic. Highly recommend it.
on my list to try: I've heard great things about Asta in Back Bay – their online sample tasting menus look quite scrumptious. 
Somerville/Cambridge: I'm definitely showing my hermit tendencies to stay on this side of the river in Boston – I'm afraid I haven't tried any tasting menus over at Cambridge/Somerville, but on my list are: Table at Season to Taste, Cafe Sushi, and Journeyman. 
SEAFOOD: I included this as category unto itself, because we are right on the coast and the seafood in New England is spectacular. I'm particularly fond of raw bars.
Select Oyster Bar in Back Bay

– if you like raw bars, this is your place. They have an amazing selection of crudo, ceviche, and of course, oysters. Alex and I loved our experience there, and actually my grapefruit cinnamon ice cream was inspired by a cocktail I had there.


Row 34

– again, raw bar. Great atmosphere and super fresh oysters, tartare, etc.

Bar Mezzana

– oh god, this place opened so close to where I live, and I've gone around four times already, sometimes just for drinks and a few crudos. They have a whole menu of innovative, fresh crudos that are just a joy to look at and to eat. Their cooked food (especially the focaccia they serve!) is tasty as well.

Island Creek Oyster – 

anywhere I go, I love getting oysters from Island Creek Oysters, and so why not go to their restaurant?

Oishii

– I don't go to many sushi places in Boston, because I've found that a lot of the sushi restaurants here go for rolls, which is great but not really my thing. I like sasshimi – pure, raw slices of fish packed with flavor by itself. Oishii does this very well, but Oishii also has an amazing semi-raw appetizer called salmon on fire. Salmon is slung across a giant piece of lemon grass, sprinkled with a spicy chili pepper rub, and then the base of alcohol is lit on fire, kissing the floating pieces of salmon until charred.
Another places I have to try is Waypoint – again, haven't been yet but have heard really great things, so it's on the list! 
SWEETS: Of course, I have to end this list with a few sweet places I love – ice cream and doughnuts in particular.
Union Square Donuts – in particular, their maple and bacon, which I fell in love with when I first moved to Boston and found their stand at SOWA farmer's market.
Blackbird Doughnuts – their doughnuts are more cakey, in my opinion, but delicious in their own way. I'm particularly obsessed with their soft serve that they top with crumbled cookies and cream doughnut, cinnamon doughnut, or cinnamon sugar…
Toscanini's – I almost feel like they are such an institution in the Boston area I don't have to even talk about it… but quickly, they have amazing flavors
Picco – OK. This is actually a pizzeria, but I LOVE their ice cream. They have amazing, unique flavors and the texture is so dreamy. I go for their ice cream….
---
FOOD / GIFT SHOPS: Ah, these are the shops that beckon me to come and empty my wallet!!! These shops are carefully curated and have their unique selection of goods. Whenever anyone who loves food (or is a food blogger… hehe) comes to visit, we make our rounds to these stores, because you'll find amazing edible gifts as well as gorgeous props, such as small iron herb scissors, brass cheese knives, wood boards, local ceramics, local spices… the list is endless. Plus, you know those truly great linens that you see in so many food bloggers' photos that have amazing texture? Shop fog linens can be found right here in Cambridge!!!
Boston General Store – 

I take everyone who visits here, even if they're not in the food world. This is exactly what the name says – a general store. You'll find anything from staplers to leather notebooks to artisan honey and local ceramics, all displayed with a skilled eye (duh, because April is an architect) on carefully selected vintage pieces. I've already claimed her time after the holidays to help choose some pieces for my home, and her taste is exquisite. When you step into the store, you're greeted with subtle scents of their signature candle, and the feel is cozy, comfortable, and inviting. Definitely worth a visit (if just for their amazing coffee apparatus selection).

Pod

– I could live in this store. They stock the famous shop fog linen products, including kitchen linens, table linens, bath linens, linen slippers, aprons, Japanese ceramics, brass spoons and other utensils, iron scissors, and a whole bunch of other carefully curated selections. A must-visit for any foodie or styling junkie.

Curio Spice

– these beautiful folks just opened their brick+ mortar store!!!!!!! It's so gorgeous and has all the spices you could possibly imagine, and some are locally sourced! I found local sweet paprika farmed in Massachusetts, Vermont thyme, and Maine sea salt.


Salt + Olive

– oils, vinegars, spices, and some great ceramics

Olives and Grace

– the cutest gift boxes, local ceramics, spices, treats – locally made and in small batches!

Formaggio's Kitchen 

– with locations in the south end and in cambridge, this is where you go for cheeses, amazing grilled cheese sandwiches, artisan spices, oils, vinegars, dried pastas, salts,and other edible gifts. I bought whole green cardamom pods, Hungarian paprika there.

Boston Public Market – 

and of course, I cannot forget the newly opened Boston Public Market. If you like Oxbow market in Napa Valley or Pikes Place in Seattle, then you'll enjoy this indoor food market. Charcuterie, cheese, farm stands, seafood, woodworks – this place holds all the vendors you'd need. I often trek here for heirloom varieties such as honeynut squash or local fruits such as quince.

New Deal Fish Market

– I get all my sushi-grade fish from here, so when I make poke bowls for example, I come straight here.

---
I still have SO many restaurants to try – do you have any favorites in Boston and the surrounding areas?? By the way, this did not even TOUCH the Asian restaurants I like – I deliberately separated those out, because that would take up an entire post by itself… Enjoy, and let me know if you have any favorites I have to try!