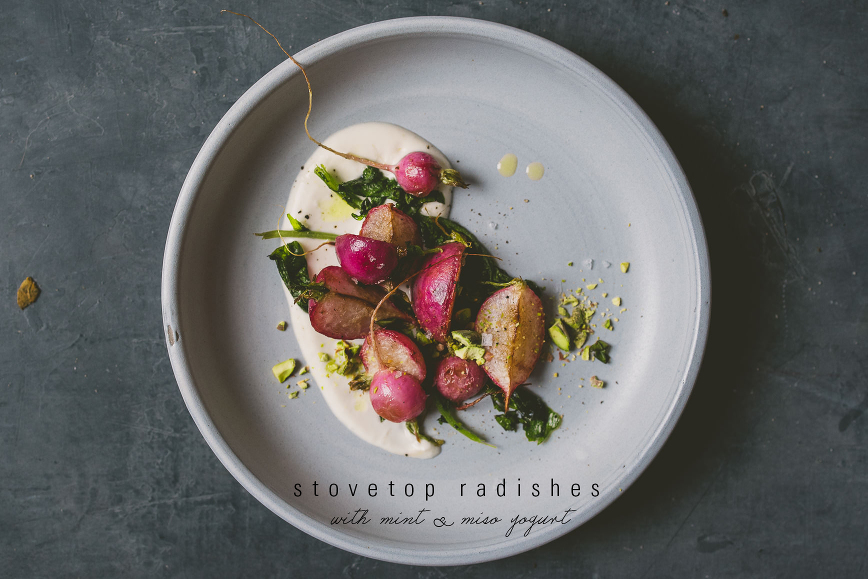 The thing I missed most when I was traveling was the farmer's market in Boston. I saw friends' stories and posts about bright fava beans and gorgeous ramps (both of which have a short season!), and spring-y dishes abounded, so I immediately swooped up some gorgeous spring produce when I returned. I love traveling and experiencing other cuisines, but there's something so grounding about being able to go to the market, bring produce home, and create your own food at home.
Get the recipe HERE: Stovetop Radishes with Mint and Miso-Yogurt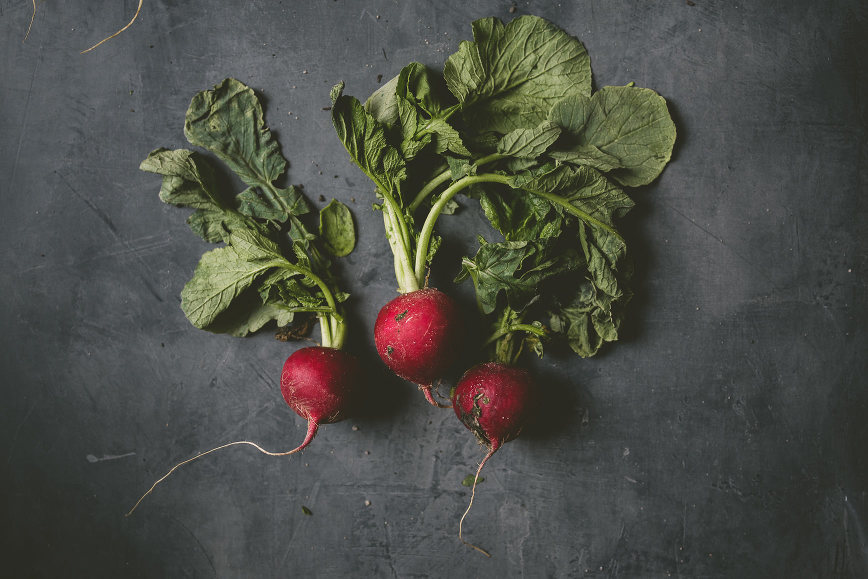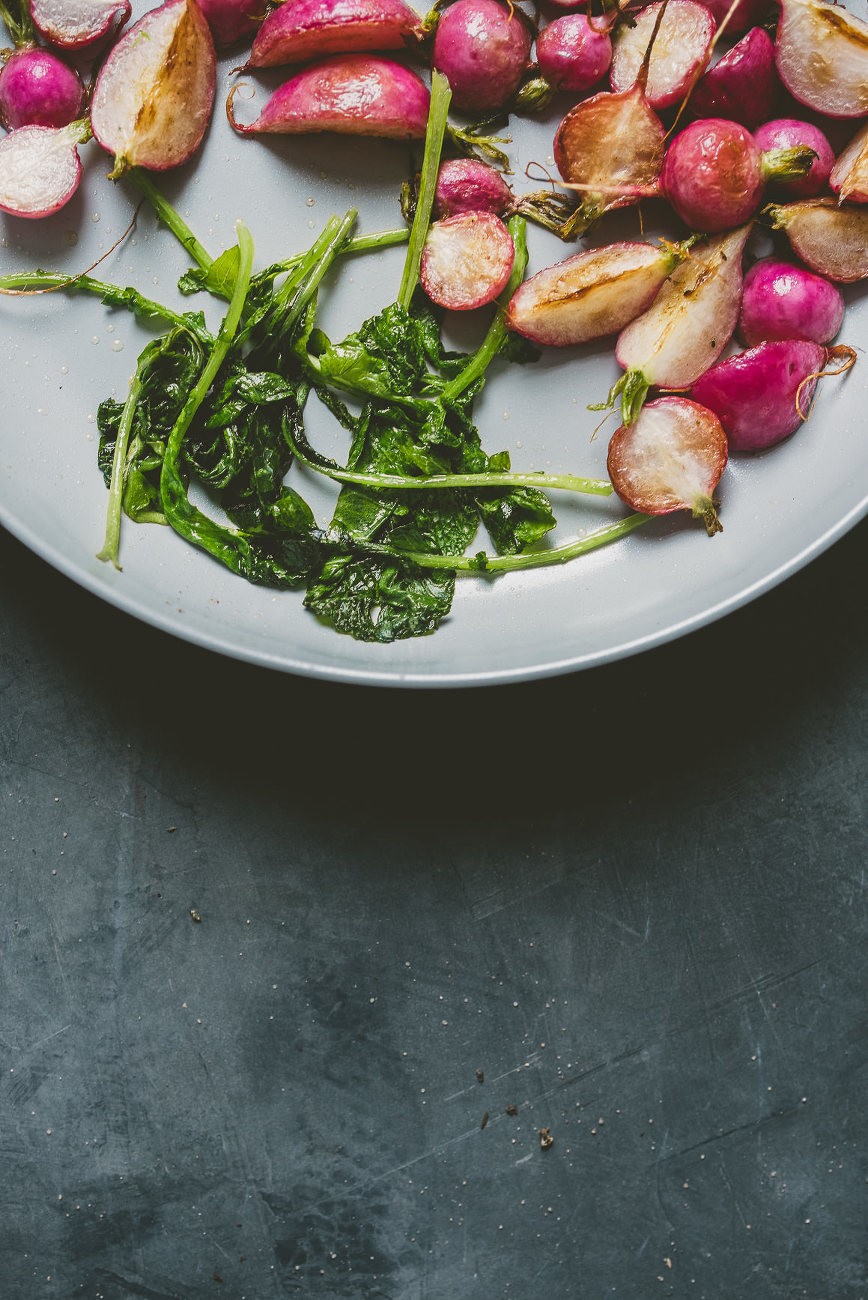 Recently I've been drawn to simpler dishes, embracing the flavor of the ingredient rather than slathering on sauces. I was so happy to see your responses to the giant beans with ramps post, as well as the super simple furikake milk buns. I have another simple dish for you, one I make quite frequently: stovetop radishes!!! It's a dish that comes together within half an hour, and it uses both the radish bulb and the leaves, which are totally edible. Since discovering carrot tops are edible, I've been obsessed with using up the greens of say, beets, radishes, carrots… Radish greens are quite delicious, with a naturally peppery taste (which means you need minimal seasoning!). This festive and healthy recipe is my contribution to virtually celebrate greenpan 10th-year anniversary! You can read more about these awesome ceramic nonstick pans in this post, but real quick these pans use a special ceramic non-stick technology that does not give off any toxic fumes at high heat, and they're all about healthy cooking starting with healthy pans. I love this sentiment and have actually owned a set since my wedding almost three years ago. To this day their pans (especially the 10" fry pan) lives on my stovetop (a rare status of honor with all the pans I have!)


You can customize these stovetop radishes any way you want. I chose to pair them with a spring-celebrating mint and miso-yogurt, which gives the perfect touch of umami-salty-creamy to this dish. Stab a fork in a radish wedge, swing it around the yogurt a bit, and eat it with some of the sautéed greens. It comes together so quickly I will sometimes just make this for a meal.
You can find the recipe over HERE, as well as many other festive, healthy recipes in this virtual celebration!!!!!!! Also, only in the month of May you can get 20% off of this awesome Venice Pro set with the code BETTY20. Have fun!
Also, definitely check out these other awesome creations with greenpan:
This post is sponsored by greenpan, as a part of their 10-year Anniversary Campaign. As ever, all opinions and thoughts are purely my own. Thank you so much for being a part of my journey and supporting the companies that support this blog! I can truly recommend greenpan, as I've been using it myself for about three years now.